Teen Magazines Send Mixed Messages
Rebecca Grace

Agape Press

2005

7 Nov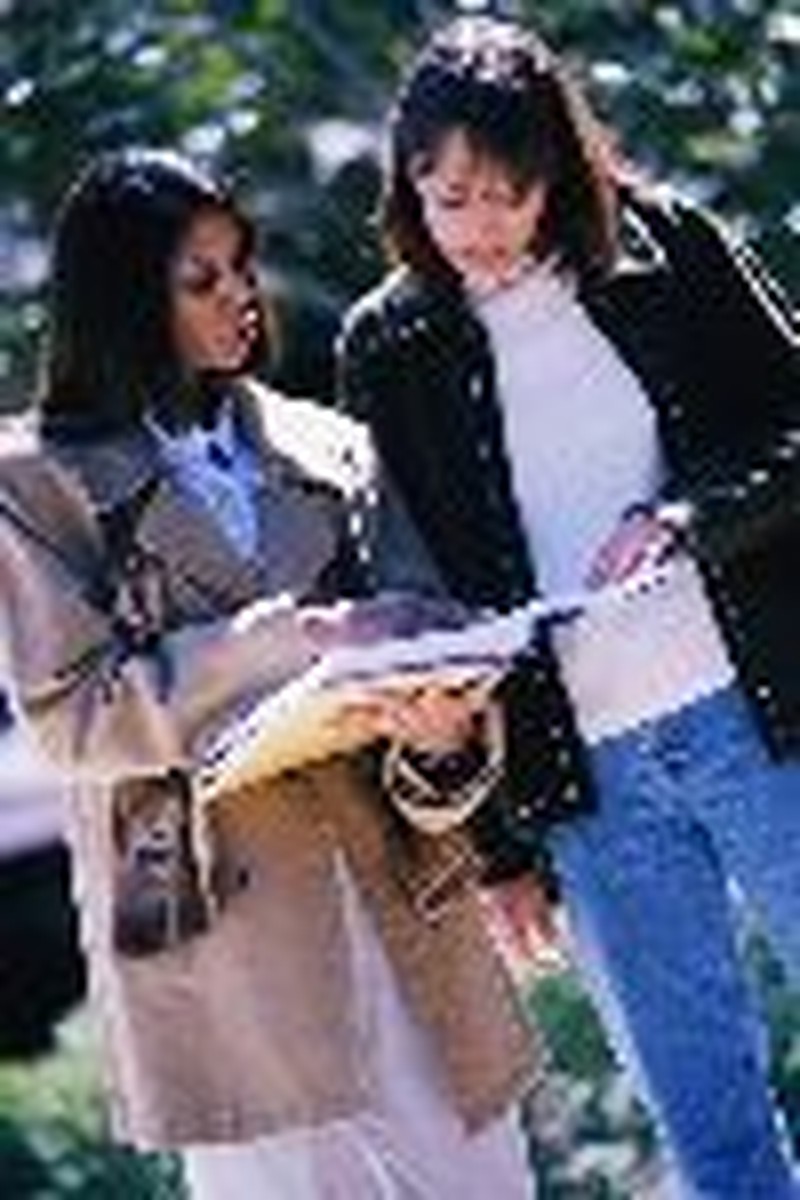 In Teen People (September 2005), a girl tells readers, "I made out with him for hours -- with my parents right down the hall."
CosmoGirl! readers are given a toll-free number to call for emergency contraception in case a condom breaks during intercourse. On the same page is a photo of a girl approaching a guy with a box of condoms and a can of whipped cream. Its caption reads, "Sophia's got Chad totally whipped."
Not what one would expect Christian teens to be reading? Sadly, they are. And so are millions of other young people who are falling prey to the gratuitous sex in teen magazines targeted at girls ages 13-17.
In the August 2005 issue of Seventeen magazine, female readers are told how to "Be a Great Kisser" as guys share what they love and hate about a girl's "smooching style."
Young girls can read about "A Day in the Life of a Teen Nudist" in the September 2005 issue of Elle Girl. Obscured pictures of nude males and females accompany the article to illustrate the teen's involvement in a nudist colony.
In addition, these magazines are blatant in their seductive advertisements, display of sexy lingerie and promotion of Planned Parenthood, America's largest abortion provider.
Unfortunately, such content is only a snippet of what teens girls are buying when they purchase the latest issues of today's hottest magazines.
According to Christine E. Virgin, editor and co-publisher of the new Realiteen magazine, "Seventeen, Teen People and CosmoGirl! have about six million readers combined."
"The influence of the mass media upon the minds and hearts of America's youth cannot be overestimated," writes George Barna, in his book titled Real Teens: A Contemporary Snapshot of Youth Culture. "Teens spend an average of four to six hours per day interacting with the mass media in various forms."
Specifically, Barna found that 69 percent of teens read a magazine in a typical day. As a result, the influence of the media is so strong that is it defining the young people of today -- a notion that became evident to professor and researcher Debra Merskin several years ago.
"I consistently found that teen girl magazines play a central role in the formation of a young girl's identity," Merskin said. "How to look, live and be liked by boys are lessons taught in teen girls magazines."
But today it seems as if the lessons are being taken a bit further as young girls are now questioned about their sex lives and inundated with lustful images.
Why? Perhaps the answer is profits.
"We both know that sex sells," said model Jalin Wood, Miss Mississippi 2004 and a former intern for Atoosa Rubenstein, editor-in-chief of Seventeen. "It's all over our industry," she told AFA Journal, although she believes that Rubenstein desires to motivate her readers in positive ways.
"[Yet], they're [Corporate America] going to do whatever they think works faster and with the most people, which means they will drag standards down," said New York University communications professor Mark Crispin-Miller, in the PBS Frontline documentary titled Merchants of Cool.
Such is evident from a survey, titled "Sexual Pressure," found in June 2005 on the official website of Seventeen. The survey asked teens detailed questions about their decisions regarding participation in various types of heterosexual and homosexual intercourse.
Say What?
Even more disturbing is that the magazine pitches these topics as a health issue while being quick to include a question about virginity and a claim that abstinence is the only effective means of contraception. In other words, they are sending mixed messages to a vulnerable generation.
"Has there ever before been a flood of such contradictory, confusing high-pressure 'advice' directed at teen girls that serves their interests less?" asks Sheila Gibbons, a commentator for Women's eNews.
"The ying and yang of being simultaneously irresistible and virginal fill page after page," she explained. "Impressionable teens [and pre-teens] are being whip-sawed by the mixed messages."
Some of these mixed messages are also finding their way into publications labeled as faith-based, spiritual and even Christian. For example, Guideposts Sweet 16 is a "bimonthly publication that connects with girls -- body, mind, and spirit -- and inspires them to live positive lives."
While some of the magazine contents were questionable, what AFA Journal found most objectionable was the inclusion of a website intended to aid a person struggling with cutting. Cutting is a type of self-injury (SI) inflicted by teens on themselves as a way of easing emotional pain with physical pain. The website encourages teens to find alternatives to SI that produce a similar "intense sensation." The website suggests sex as one of those alternatives.
Aside from the mixed messages about sexual content, AFA Journal also found what it sees as a misrepresentation of biblical truth in the first two issues of Realiteen, a new Christian magazine for teen girls about "real life, real faith and real fun."
"The vision behind Realiteen is to be one of the top teen girl lifestyle magazines by using their interests to drive them towards Christ," explained Virgin. "Anyone, whether she's an atheist or a Christian missionary between the ages of 14 and 17, should be able to pick it up and learn more about our Savior."
Unfortunately, after reviewing the Spring 2005 and the August/September 2005 issues of Realiteen, AFA Journal concluded the magazine mixes Christianity and worldliness in a way that waters down Christ and the truth of the Gospel.
For example in one issue, girls are taught how to give their Bibles a makeover since "it's hard enough to read your Bible, let alone take it with you wherever you go."
But probably most disheartening is the section of "Hollywood Highlights" where various celebrities share their spiritual beliefs that range from Kabbalah to Buddhism to the denial of being a born-again Christian. Not once is a biblical view of Christ given nor an explanation as to why these beliefs are pagan.
So what are readers to think? Once again, girls are being led down a path of destruction, and this time their eternity hangs in the balance. Although Virgin and her staff are attempting to offer an alternative to the smut on magazine stands, and for that they are commended, the product unfortunately is only lukewarm at best.
A Parental Responsibility
Parents are encouraged to check out any and all of their children's reading materials.
"I think it is important for parents to know everything about their kids and to have an open relationship and a lot of communication with their children," Jana Pettey, publisher and editorial director of Justine magazine, told AFA Journal.
In other words, Pettey says it's important for children to know they can go to their parents.
According to an ABC Channel 7 news report out of Chicago, "Educators say parents should take the hint when their daughter starts buying CosmoGirl! or the like, saying a child's interest in such magazines is a sign they have questions about sexuality, boys or other issues ...."
The report also notes how important it is for parents to make sure their children know they are a better source of information than any magazine. Along the same lines, Pettey encourages parents to go beyond examining their children's reading material and to go as far as visiting the associated websites to determine the acceptability of the online content.
"I think the more that a parent can truly know about a child and be able to communicate is key," Pettey said.
A Wholesome Alternative
With this philosophy in mind, Pettey joined forces with Margaret Monger, publisher and editorial director of the regional design magazine At Home, and the two started their own teen magazine about a year ago.
Titled Justine after she's "just a teen," the magazine was created to provide today's teens with good, wholesome information in a non-offensive manner. The response has been a positive one as circulation is now at a rate base of 200,000. (See earlier article on Justine)
"We really try to hit all facets of teen life and just provide them with good, useful, positive information," Pettey explained.
It appears to be fulfilling its purpose, with the exception of a few immodest and risqué ads. But it's important to note that Justine is not a faith-based magazine. While it may be a wholesome alternative to Seventeen and other sexually-laden magazines, it is still important for parents to determine if it's right for their daughters. It is not intended to present the Gospel or cultivate spiritual growth.
"We wanted to be just a good, clean teen magazine that would have very broad-based appeal and would be able to fit into the lifestyles of people who have moral convictions within their religions but without doing it in a religious way," Pettey explained.
The magazine is extending its efforts this fall by being a part of the nationwide Girls of Grace conferences, weekend events for 7th- through 12th-grade girls hosted by Christian music artists Point of Grace. While the purpose of the event is to inspire teen girls to live Christ-centered lives, Justine representatives will be hosting fashion and lifestyle activities for the girls.
Recommendations
As evident from the sample of magazines reviewed by the American Family Association, there is a glut of information bombarding teens through the pages of magazines. Some are far from acceptable. Others are well on their way to redeeming the mass media and its reputation of smut.
AFA recommends the following Christian teen magazines but still urges parents to make the call for their own children:
• Brio (for pre-teens) and Brio & Beyond (for older teens) -- Focus on the Family magazines for girls created to foster spiritual growth through feature stories that are engaging and practical and relevant to life
• Breakaway -- A Focus on the Family magazine for teen guys created to cultivate spiritual growth by tailoring topics to their everyday interests
• Essential Connection -- A LifeWay Christian Resource publication designed to aid teens in spiritual growth through daily devotions
• Sharing the Victory (STV) -- A publication of the Fellowship of Christian Athletes that functions as a ministry tool by informing, inspiring and involving coaches, athletes and all those they influence to make an impact for Christ

____________________________________________________
Rebecca Grace, a regular contributor to AgapePress, is staff writer for AFA Journal, a monthly publication of the American Family Association. This article, reprinted with permission, appeared in the October 2005 issue.
© 2005 AgapePress all rights reserved.