5 Real Life Love Stories That Teach Teens about Godly Romance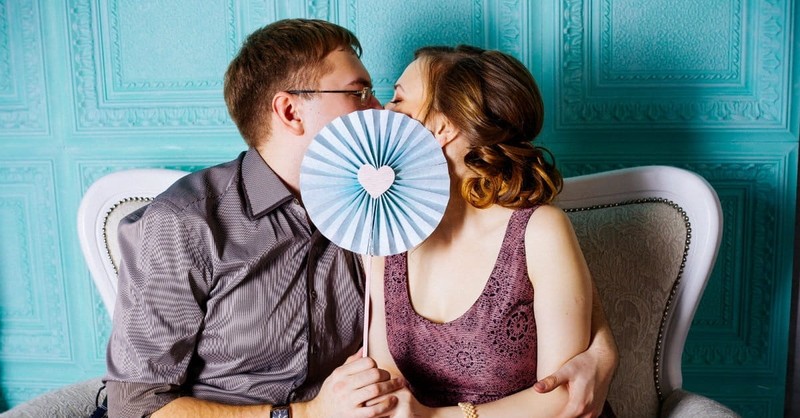 In over 18 years as a youth pastor's wife and another 19 years as a pastor's wife, I've enjoyed watching countless couples fall in love (I consider it a perk of being in ministry!). I especially loved observing God's blessing on those who honored Christ in their romance. And I can honestly attest to the value of exposing our children to real life love stories that glorified Christ. Our children's idea of godly romance was strongly influenced by watching couples who loved God and obeyed His plan for their love lives.
In a generation where the culture has stolen real romance, we must look for love stories that bring glory to God. But those true love stories are there–you just have to find them so you can expose your kids to real life romance that honors Christ. As a parent, you must realize that teaching your kids a biblical view of romance is so much more than just having "The Talk." To help, I've compiled five of my favorite love stories from my new book Real Life Romance. 
Grab a tissue and let's look at five real-life love stories to teach your teen about godly romance.
Photo courtesy: Pexels.com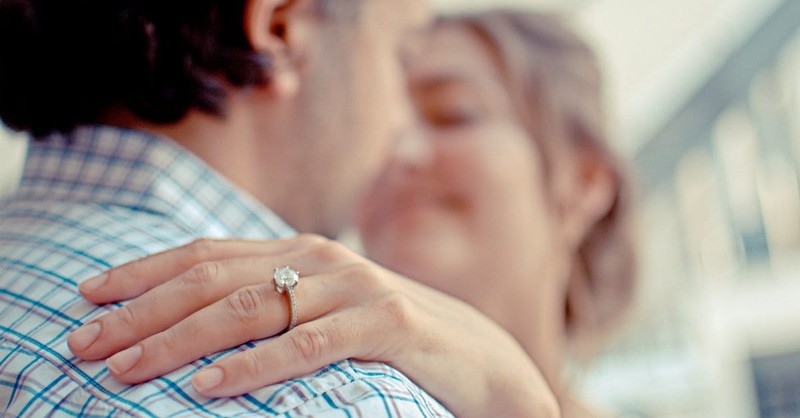 1. A Lifelong Love
Denel was a senior in high school when her family moved back into the neighborhood where she grew up. John says, "I remembered her from before she moved away as that cute little blonde girl up the street." 
When their paths crossed again, John was doing his buddy a favor by driving him to deliver flowers to Denel. However, all Denel could think was, I wish it was John giving me flowers instead. When John finally got the hint and asked Denel out she said, "I knew by the end of our first date I would love him forever."
While neither John nor Denel knew Christ when they met, God knew they would one day bow their knees to Jesus. As He knit their hearts together, they were married. When God allowed their first daughter to be born with a hole in her heart, He sent Christians to tell them of Jesus' love and both John and Denel committed their lives to Christ. John and Denel have now been married for more than 25 years loving the Lord and each other with His love that lasts a lifetime.
Photo courtesy: Pexels.com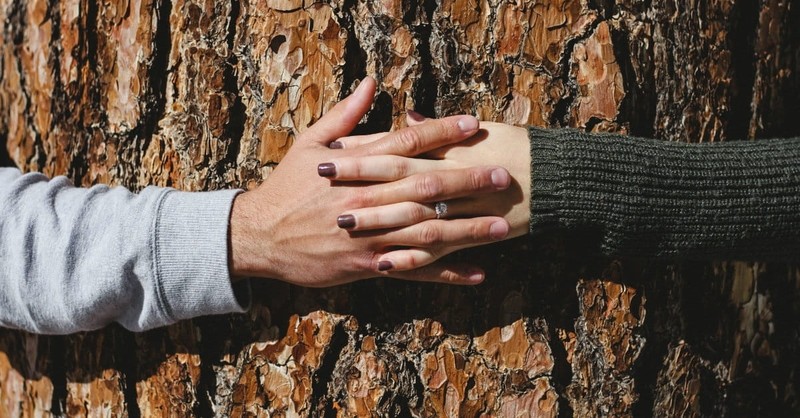 2. The Perfect Husband
Julie grew up in a conservative Christian home. She never dated, but kept a list of her idea of the perfect husband. After Julie graduated high school, she went away to work in the Christian music industry. That's where she met Josh. When he handed her a broom and told her to sweep the warehouse she almost declined, but then thought, It really could use a good sweeping. So she obliged, only to find out later that Josh was her new boss!
As the two worked together, Julie and Josh became good friends. When Josh showed interest in another girl, Julie decided friend status would have to do. But then Josh suddenly left his position and moved away, and the two stayed in contact through email. Julie recalls, "Every day my heart skipped a beat when I received an email from Josh!"
Josh and Julie regularly shared their hearts with one another via email. As the two fell in love, Josh was convinced Julie was the one he wanted to spend his life with. When the couple traveled long distances to spend time together, Josh developed a habit of playing with the purity ring Julie wore on her left hand. One day while the two were at one of the music venues where Josh worked, the song I Wanna Grow Old with You began to play on the loudspeaker. With that, Josh knelt down and asked Julie to be his bride. She said yes! To her surprise when Julie looked down, she realized that while Josh had been playing with the ring on her finger, he had covertly switched her promise ring with an engagement ring! Josh told Julie how from the first day he'd began playing with her purity ring, he had planned to slip an engagement ring on her finger when the time was right!
Photo courtesy: Pexels.com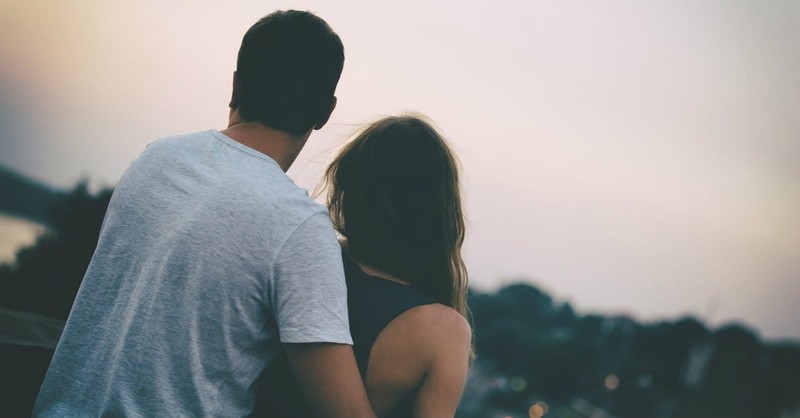 3. True Love Waits
When Angie was in high school, she got serious about her relationship with Christ. Rather than dating boys, she decided she would commit her time in high school to growing her faith and waiting on God to write her love story. But Angie had a secret list she was compiling of the type of man she one day hoped to marry.
When Angie was about to graduate high school, she went to a True Love Waits™ conference. Angie was inspired by the messages and encouraged to be seated with thousands of teens and young adults who held the same biblical convictions about romance as she.
During intermission, while Angie visited the concession stand, she saw a young man wearing a Christian t-shirt and a ball cap with Scripture on it. She thought, Lord, I'd like to marry someone like him. As she turned to walk away, a friend approached and said, "Hi Angie. Hi Chuck." With that, the young man turned around to greet their mutual friend who introduced the two of them to each other. Months later, Angie found herself attending the same church where Chuck was involved in youth ministry. As they honored God with their relationship, He knit their hearts more deeply in love with Christ––and with each other. Eventually the two wed and have been happily married for nearly two decades. There has truly been a real-life romance.
Photo courtesy: ©Thinkstock/KristinaJovanovic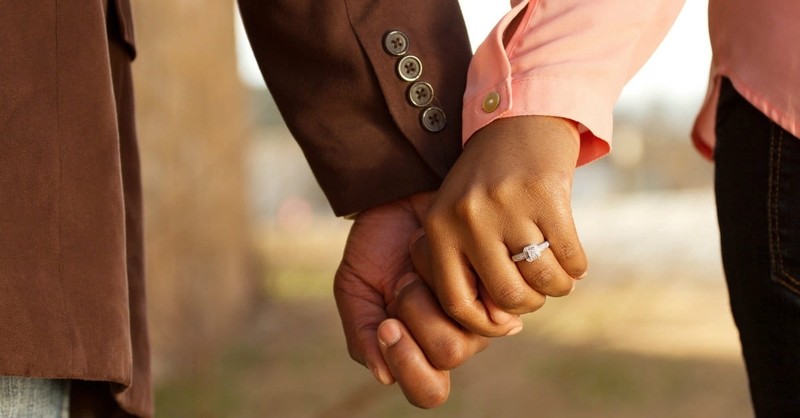 4. Something Set Apart
It seemed like only a matter of time before Becky and her boyfriend would marry. Steve felt the same way about the woman he'd been dating too. Steve and Becky both thought marriage was imminent––but not to each other. How wrong they were. Instead of leading to the altar, both relationships came to a sudden end.
While Steve and Becky were both recovering from broken dreams, their paths crossed frequently at a Friday night college Bible study. At church, Becky served as a sign language interpreter where Steve, who happened to be hearing-impaired, attended each week. As time past, their admiration for each other grew. Three months after they attended a college retreat, Steve became convinced Becky was "the one." Steve sensed within himself a restlessness that wouldn't go away until he asked Becky to marry him.
As Steve pondered where to pop the question, he thought of the one spot that would symbolize what was most important to them. He decided to propose at the foot of the pulpit in their church, as it represented their love for God's Word on which they would build their marriage. On the day Steve planned to propose, he took Becky to church, only to be met by an old friend who spent a long time talking to them. When he finally left, Steve got down on one knee and asked Becky to be his bride. She was elated and agreed to spend the rest of her life with the love of her life! 
Photo courtesy: ©Thinkstock/digitalskillet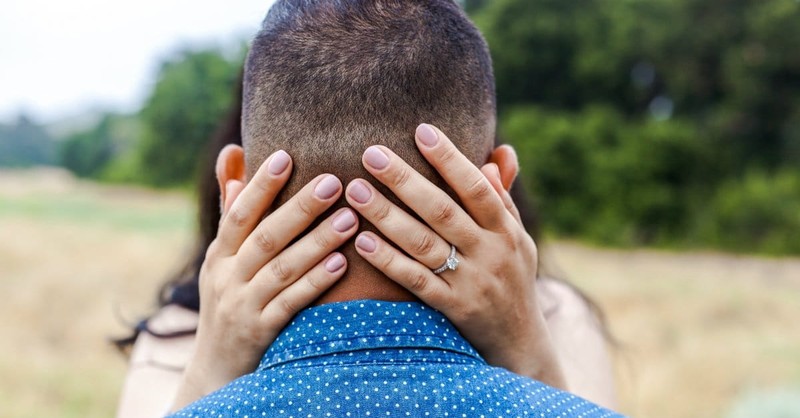 5. It's been you all along.
Both Rachel and Kody's parents were in the same singles group at their church when they were all in college. After the two couples married, they both ventured out to buy houses in a smaller town where housing prices were more affordable. As newlyweds, the two couples even lived together for a time awaiting their new houses to become available.
Over the years, the two couples raised their children together as they served in the small church in their town. Rachel and Kody had both come to Christ at a young age. And they both learned from their parents' examples to enjoy serving the Lord through ministries in their church. When Kody and Rachel ended up working together as youth counselors and in other various ministries, they found they both thoroughly enjoyed each other's company.
One day at a college retreat, Rachel heard the speaker tell the story of her son in the military who would run in his unit with his hand on the small of the back of a female soldier––to help her keep pace with the squadron. When the speaker said, "This is what it's like when we run the race with our eyes on Christ. And ladies, if one day you're running and you find a man's hand in the small of your back helping you run your race––marry that man!" Immediately Rachel thought, Kody! That's Kody! After the retreat, it was Kody who approached Rachel to consider a relationship with him. She could hardly believe her ears. The Lord had made not only Rachel, but also Kody, realize His plan for them to serve Christ together for the rest of their lives!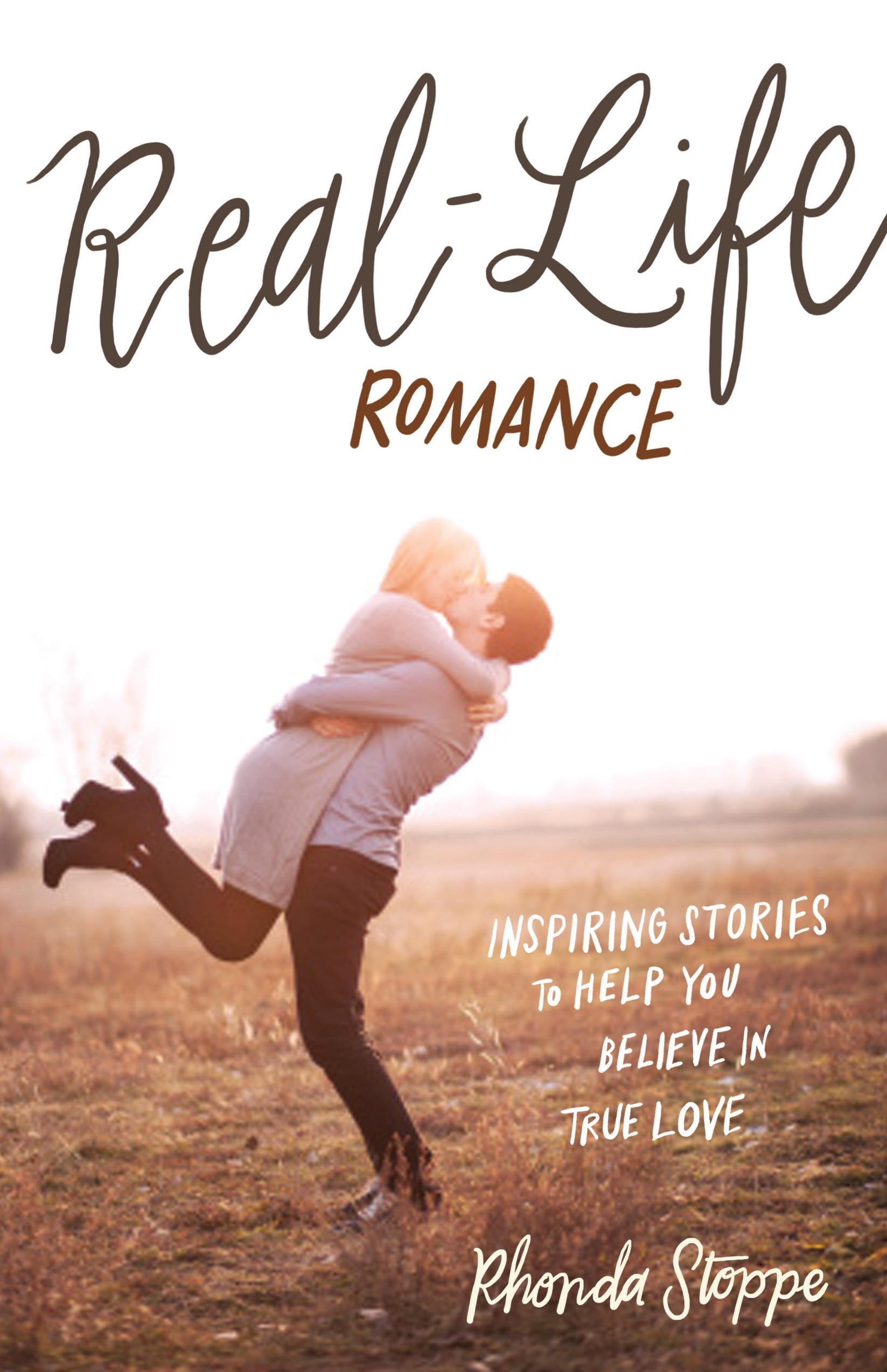 *Read these and more Christ honoring love stories in Rhonda Stoppe's book Real-Life Romance. And as an added bonus visit NoRegretsWoman.com to watch videos of couples from the book sharing their real life love stories.
Do You Believe in True Love?
Heart-fluttering, long-lasting love is all around us...we just have to look for it! 
This collection of beautiful, real-life accounts will bring laughter and tears as you enjoy each story of ordinary people who found extraordinary love.
Page after page, you will find inspiration to:
rekindle the romance in your love story
trust in God's providence and timing
faithfully hope for your own happily-ever-after
celebrate true romance
believe in life-long love
Don't let the world define romance for you! See how God is at work in the hearts of His people—knitting together hearts in a love that forever endures.
Photo courtesy: Unsplash.com
---