How to Get Your Teen to Open Up without Saying a Word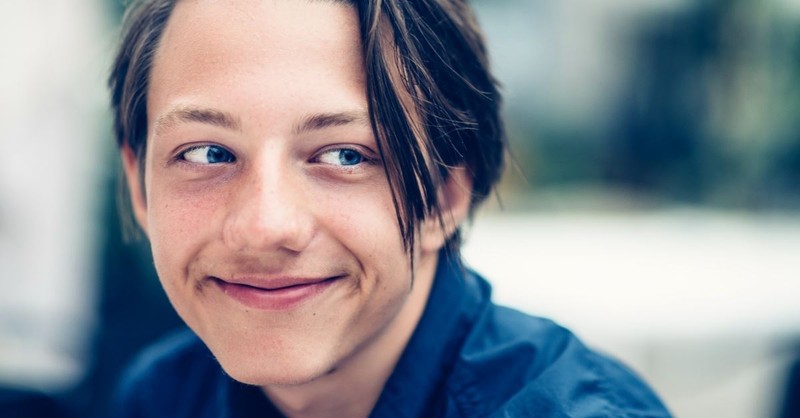 "Dad, I've got a problem with my algebra class. See you later!" our daughter blurted out before slamming the car door and running off to school. That quick confession cracked the door open to expose academic struggles, secrets, and emotional pain we'd been oblivious to all year. As her mom and dad, our hearts cried out, Why didn't we know? How could we have missed it? We didn't know because she never opened up to us along the way.
That dark day was a turning point in how we relate to our teens. We came to recognize the unhealthy patterns that shut down communication before it began. It started a season of rebuilding trust and connection. The relationship we now share with our daughter and our two other teenagers has an openness today that we cherish.
Every parent wants a close relationship with their son or daughter. Young people wrestle with huge life questions, like "Which career path should I choose? Who, when, and why should I start dating? How do I juggle homework, a job, extra-curriculars, and a social life? Are social drugs and alcohol really that big of a deal? Is the Bible relevant to what I'm going through? What do people think about me on social media? Am I good enough just the way I am?" Our hope as parents is to help them find truth-filled answers to those questions.
We long to hold a position of influence so we can see Proverbs 22:6 fulfilled in our kids' lives: "Start children off on the way they should go, and even when they are old they will not turn from it." If our son or daughter shuts us out, we feel as if our voices are silenced. Fears and frustration rise up and push us even further apart.
How can you get your teens to open up and welcome you into their lives? Here are eight ways to invite communication with your son or daughter without saying a word:
Photo Credit: Unsplash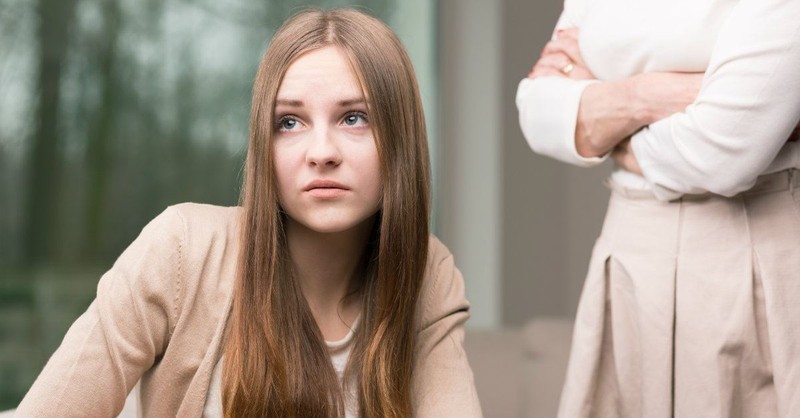 1. Earn their trust.
Our kids watch us closely and notice if our integrity stands firm. They are aware if we gossip or share personal information without permission. To earn our kids' confidence we've got to respect their privacy and keep our promises. Consistently handling their ideas, emotions, and stories with care goes a long way to keeping communication open.
Photo Credit: ©Thinkstock/KatarzynaBialasiewicz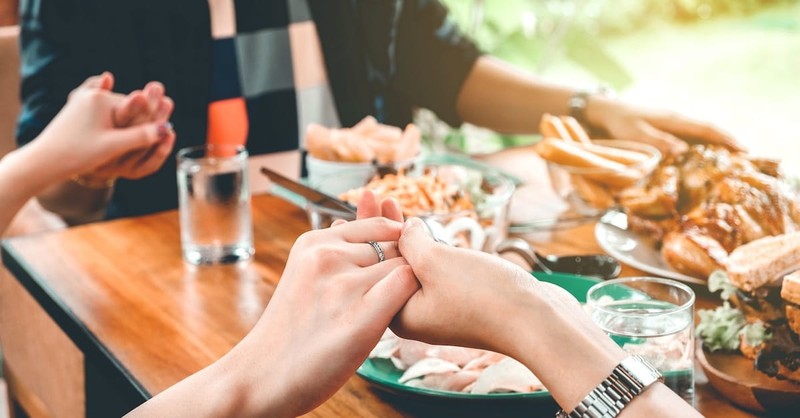 2. Pull up a chair.
Something special happens when we unplug, gather together, and share a meal or a moment as a family. Recapture the habit of frequent family dinners at the table. Stock up on ingredients for s'mores and cozy up around your firepit. Interrupt a tedious week with a spontaneous game night for some laughs.
Sharing meals and making memories at home together creates a refuge for your kids. They'll have somewhere to go for rest and comfort when stress and social drama wreck their day. If laughter, acceptance, and warmth are found under your roof, it will be the place they let their guard down to share what's going on.
Photo Credti: ©Thinkstock/SARINYAPINNGAM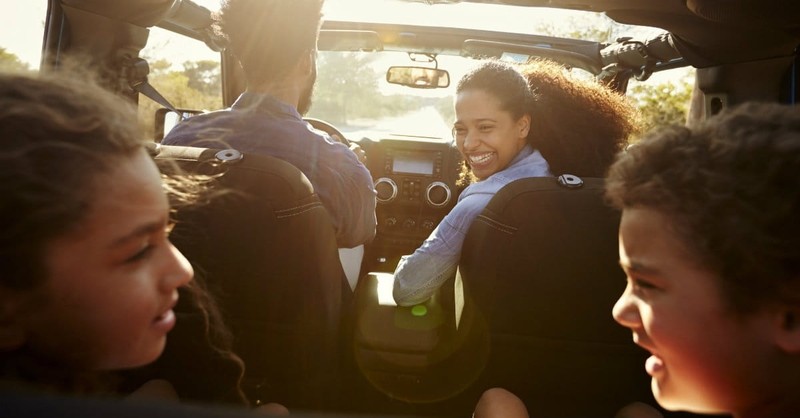 3. Take a drive.
Our kids open up in the car like nowhere else. On the road, we become a captive audience for one another. A little day trip with a few hours seated side-by-side is a chance to connect in a meaningful way. Offer to chauffeur your athlete to an away game, take your musician to a concert, or plan some college tours that require a bit of travel together. Or, invite your son or daughter to join you on an occasional business trip or weekend getaway.
If your teen is one to plug in and check out, make your car an earbud-free zone. Give them free rein to control the music (whether it's your style or not), the menu, and a spontaneous stop or two along the way. Discover how driving away from your familiar routine can spark fresh conversation between you.
Photo Credit: ©Thinkstock/monkeybusinessimages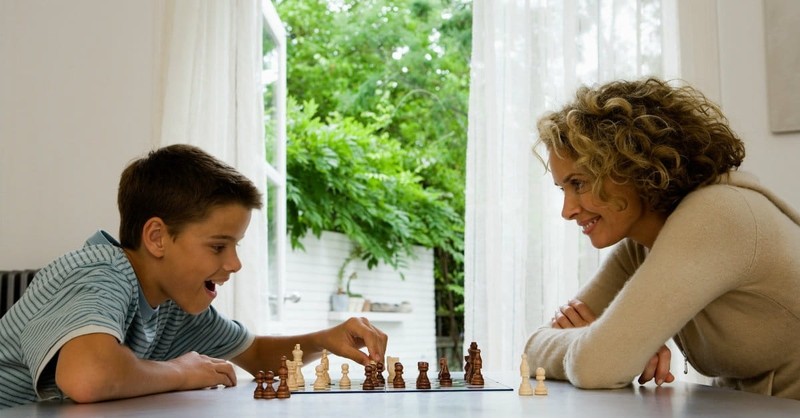 4. Fumble or fail.
One of the most fun aspects of parenting is watching our kids' talents and abilities surpass our own. Their fashion sense, tech skills, and muscle are waiting in the wings as we're struggling to dress for an event or finish a project. Allowing our kids to see our weakness—and how we value their strengths—levels the playing field between us.
Welcome your daughter's input as your own personal stylist. Consider your kid's list of pros and cons before purchasing your next device. Laugh and admit he's right when your son critiques your driving. Receiving input and help from our kids says You're smart. Your perspective is important. You talk, I'll listen.
Photo Credit: ©Thinkstock/AndrewOlney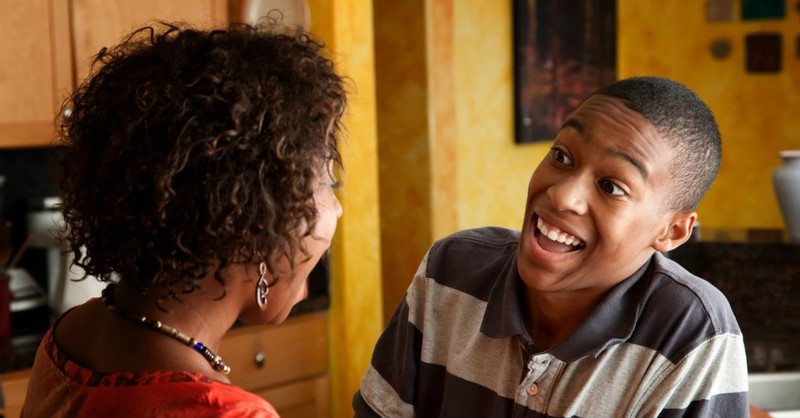 5. Speak their (love) language.
Thanks to Gary Chapman, we're familiar with the power of love languages in our relationships. If our sons and daughters feel loved, they'll feel free to talk and share their hearts.
Surprise your gift-lover with a Starbucks gift card or a full tank of gas. Take a scenic hike together for some quality time. Proofread an English paper or fold a basket of your child's laundry as an act of service. Rub the knots out of your athlete's shoulders after a tough practice. Leave an encouraging card with words of affirmation under your child's pillow. Expressing love and care in a 'language' they understand best will invite connection and conversation.
Photo Credit: ©Thinkstock/CREATISTA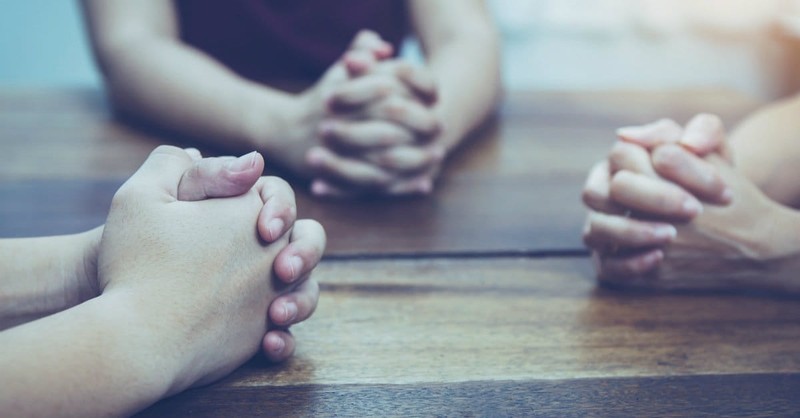 6. Talk to God first.
Kids are kids. They mess up, give in to temptation, and break the rules. Whenever they fail we have a choice: we can dump a truckload of emotions and punishments on their shoulders, or we can pray to offer guidance, compassion, and forgiveness. Our response to their mistakes determines how much they're willing to talk and share.
We can take our kids' poor choices straight to God in prayer. He promises wisdom for the asking (James 1:5) so we know how to respond. Do we let natural consequences do their work or take away freedoms and privileges? Did they give in to impulse or set their will on doing the wrong thing? Is their behavior a sign of addiction or habit, or were they just testing the waters this one time? Are they acting out of rebellion because bitterness or distrust has grown between us? The Spirit will help us discern the situation and the wise, loving response that's needed to keep open dialogue between us.
Photo Credit: ©Thinkstock/freedom007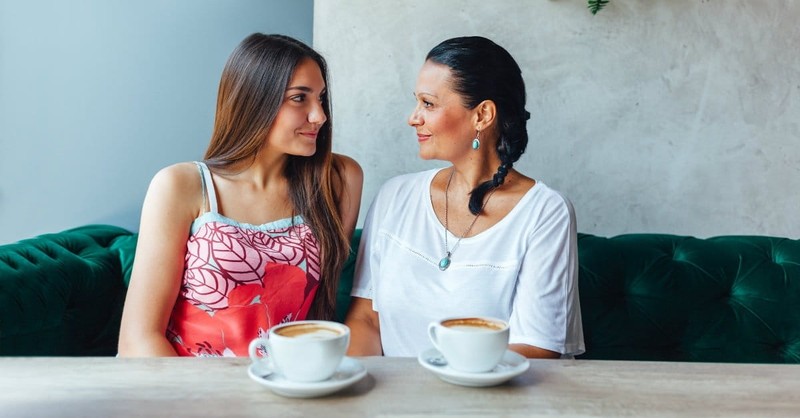 7. Silence is golden.
Like all of us, our teens want to feel heard. If our kids expect an angry outburst they'll choose secrecy over full disclosure. Responding in tears and "woe is me" makes their struggles all about us, which again shuts down communication. Laying down stiff consequences without hearing their side of the story breaks trust entirely. Dishing out advice before they've had a chance to fully express their thoughts will send them running in the opposite direction. Let's take hold of God's wisdom that "everyone should be quick to listen, slow to speak and slow to become angry" so we can parent in "the righteousness that God desires" (James 1:19).
Quiet listening requires a heavy dose of humility on our part. Yes, our kids' immaturity shows in some of the foolishness that comes out of their mouths. It can stretch our patience as they "think out loud" and take a while to circle around to their point. Questions that feel confusing to kids seem simple and obvious to us, yet much growth can happen if we give them time and space to wrestle with their options. When we choose to be still and listen attentively, we offer freedom for our kids to keep talking. The patience and respect we show through our silence allows a true exchange of ideas to take place.
Photo Credit: ©Thinkstock/Kikovic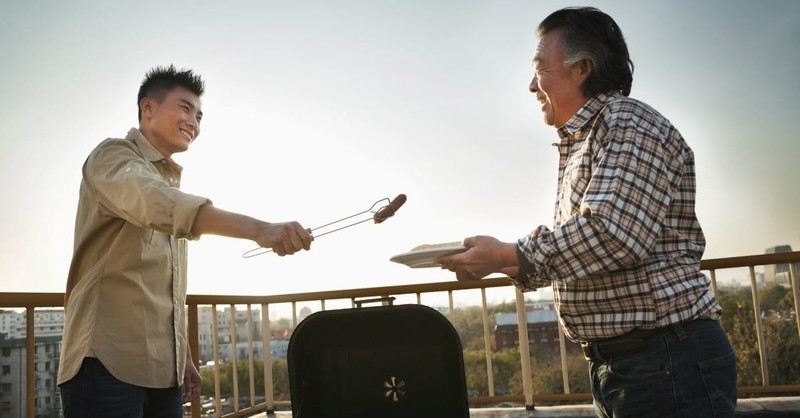 8. Put the past in the past.
As we recognize the value of silence, some words are always better left unsaid: "I told you so." "You should have listened to me the first time." "You're never going to learn." "You always make the same mistakes." "I'll forgive, but I'll never forget what you did."
God says when we sin his forgiveness is final and complete. He describes his grace, saying, "I, even I, am he who blots out your transgressions, for my own sake, and remembers your sins no more" (Isaiah 43:25). Just as God's mercy draws us close to him in prayer, compassion toward our kids breaks down barriers between us.
That kind of mercy holds out tender hope for our teens, too. They're not defined by their mistakes and failures—their identity is found as God's creation and cherished members of our family. True love for our kids "always protects, always trusts, always hopes, always perseveres" (1 Corinthians 13:7). That kind of love never gives up on our children, and it welcomes them to come close just as they are.
Photo Credit: ©Thinkstock/XiXinXing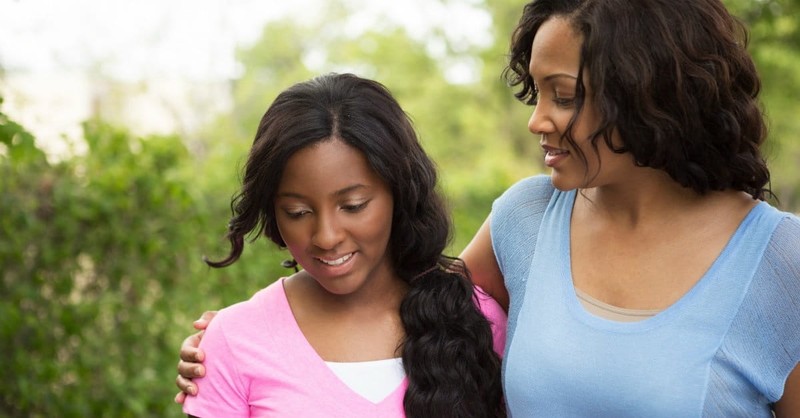 "We moved from clueless to close, offering support and compassion without judgement..."
For our daughter to share her struggles, she needed to know we would listen without an outpouring of emotion or pushing for a quick fix. That day we sat quietly while she unpacked her story one detail at a time. We moved from clueless to close, offering support and compassion without judgement. She placed herself on a road back to strength and invited us along for the journey.
If your child feels lost and far away, they do want to be found in their relationship with you. Through intentional effort, quiet listening, and unconditional love, communication can open between you again. Take heart as you pray and pursue closeness with your teen.
Joanna Teigen and her husband Rob have shared over 25 years of marriage and life with five kids, plus a beautiful daughter-in-law. They're a neat-freak married to a mess, an explorer to a homebody, and an introvert to a 'people person.' But they agree their vows are for always, children are a gift, and prayer is powerful. 
Joanna is the co-author of A Mom's Prayers for Her Son, 88 Great Daddy-Daughter Dates, and a variety of other resources for couples and parents. She looks forward to meeting you at GrowingHomeTogether.com. 
Photo Credit: ©Thinkstock/digitalskillet
---