How to Know if You Have Conceited Children
Beth Ann Baus

Crosswalk.com Contributor

2015

7 Apr

COMMENTS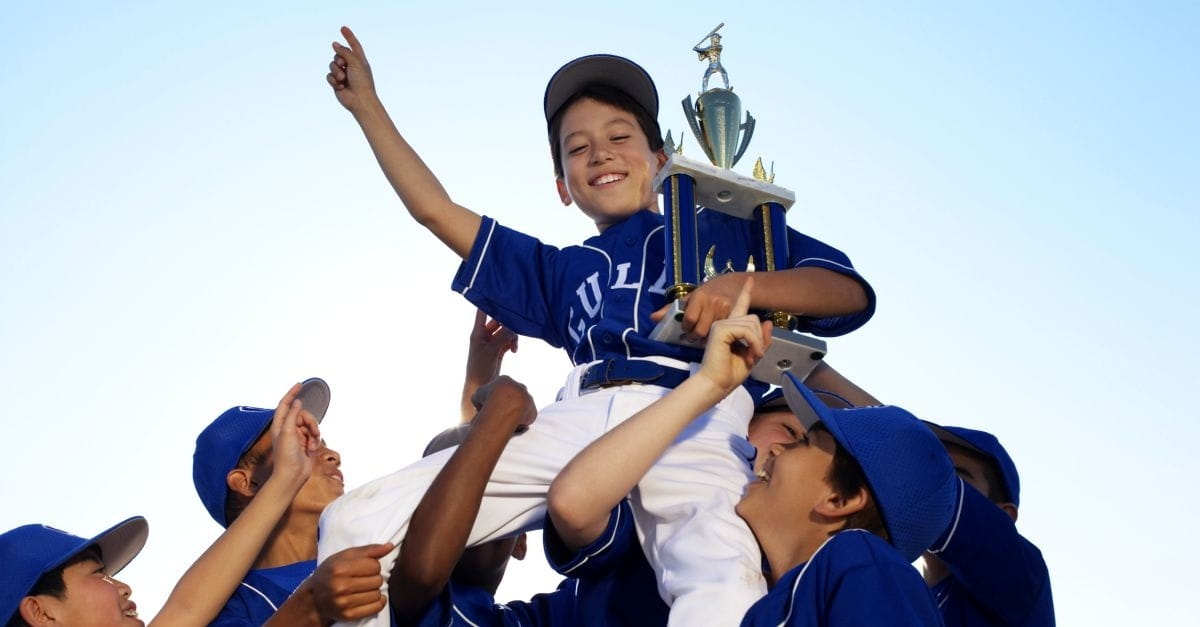 I recently had a mother ask me how to keep her son from being conceited. Here's her situation. Her son is very talented at sports, particularly baseball. His teachers, coaches, friends and teammates all congratulate him on his skills and have not only built up his confidence, but also his ego.
I see this problem unfold in many families; including my own. We have a son who is a very gifted artist and a son who is a very gifted pianist. It's easy to brag on them and show off their work, but is that the right thing to do?
When our children find something they're particularly good at, we should congratulate them, encourage them and tell them we're proud of their accomplishments. And, there's certainly nothing wrong with hanging your child's art work on the wall for your friends to see. But, let's not forget the one who gave our children their talents in the first place.
How do we raise conceited children? We continue to brag about them, encourage them, show them off and never mention the one who gives his children gifts. How do we raise humble children? We tell them how excited we are that God has gifted them in this particular way. We encourage our children to thank God for their talents and we talk to them about ways they can use their talents for God's glory.
My son is great at baseball, how do you play baseball to God's glory?
Teach your son how to play the game with integrity and to encourage his team mates to do the same. You teach your son how to win a game without being prideful and how to lose a game without being a poor sport. You encourage your son to foster his gifts and talk to him about ways he can use baseball later in life. Perhaps your son can coach a team when he's older and be the Godly father figure so many children lack. He can help teach other children how to play with integrity and to treat their opposing team mates with respect, while teaching them what the Bible says about regarding others higher than yourself.
My daughter is a gifted cook. How can she use cooking to glorify God?
Encourage your daughter to foster this gift, get her as much training as possible. Teach her the joy of cooking and giving meals to new moms, to low income families or to the local shut-ins. Talk to her about how she can grow up and teach cooking classes; teaching her students about how our body is the temple and how good nutrition helps care for it. She can share the gospel with her students by explaining Genesis and the fall of man and how sin entering the world changed our food and how now we must toil to get it. She could start an after school program to help other kids learn this skill that will certainly help them their entire lives. The options are limitless.
My son is gifted teacher, how will teaching bring glory to God?
Our twelve year old son wants to be a teacher when he grows up. He is wonderful with children and enjoys helping others learn. We've talked about the pros and cons of teaching in a public school verses a private Christian school. In either scenario we've explained to him how even if he's teaching in a school where he can't openly talk about God, he can be a Godly father figure to fatherless children. He can be a shining light in a dark place. He can be a man of noticeable integrity and teach his students to love and respect one another. He can teach his students how to resolve conflict and how to accept classmates who are "different." Our son can glorify God by teaching children how to think for themselves, how to dig deep for information and not just accept what the system tells them is fact.
You can tell your child it's all about them and how great they are, that it's all about the attention, the ribbons and trophies; that it's all about the scholarships and how much money they can make when they grow up, and you will inevitably have a conceited child on your hands. Or you can tell your child to praise the one from whom all blessing flow. You can tell your child about the one who gave them their talent and show them how to use it for his glory. And, by the grace of God, you will have a humble child on your hands that is focused on him.
1 Peter 4:10 says, "Each of you should use whatever gift you have received to serve others, as faithful stewards of God's grace in its various forms."
We've all heard the saying, "Give a man a fish, he'll eat for a day. Teach a man to fish; he'll eat for a lifetime."
Teaching our children to glorify themselves will bring them pleasure for a moment. But, teaching our children to glorify God will bring them joy for a lifetime.
Beth Ann Baus is a wife and homeschooling mom of two boys. She is a writer and blogger who pulls from her own experiences of abuse, anxiety, depression and Tourettic OCD . Beth is an advocate for women struggling with sexual sin and strives to encourage young wives and mothers by pointing them to the grace offered only by our Lord and Savior, Jesus Christ. You can read more about her www.bethannbaus.com
Publication date: April 7, 2015