Sound the Alarm: Teens & Sex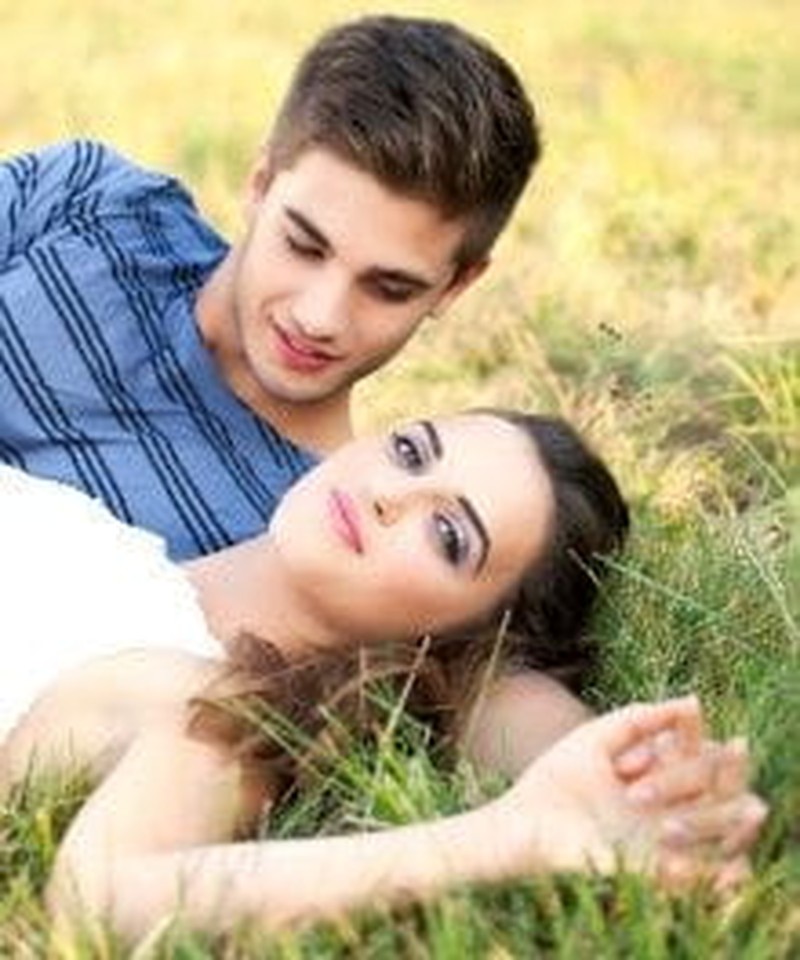 We hear it all the time, so often that we try to ignore it by reaching for the dial to turn down the TV or radio when it comes on. Instead of alerting us to the danger, we choose to become numb to the harsh sound of its warning: "This has been a test of the Emergency Broadcast System. If this were not a test, you would be instructed where to tune for instructions in case of an emergency."
Well it is not a test; there really is an emergency.
It was all the questions about how to talk to kids about sex after our packed workshops and conferences on our book on healthy marital intimacy, Red Hot Monogamy, that put the pressure on Bill and me to finally write the book that has been on our heart for so long. Since our days in youth ministry over thirty years ago, we have wanted to write a comprehensive guide that helps parents answer their kids' relationship questions from the day they bring home their baby from the hospital to the day he or she walks down the aisle in marriage. And kids do have a myriad of questions from "preschool to premarital"!
We looked forward to writing this long awaited book—however, when we were writing 10 Questions Kids Ask About Sex, it felt like the Emergency Broadcast System alarm was going off! In the area of sexuality, moral integrity, and fighting for the purity and futures of our children, we are in a state of emergency. This is not a test!
We believe every parent needs to read 10 Questions Kids Ask About Sex, or a book like it, when you consider just a few of the more startling statistics:
Nearly half of U.S. high school students surveyed in 2011 had had sex, a third of them in the previous three months. Of these, almost 40 percent did not use a condom and 77 percent did not use birth control. About 15 percent of these students had had sex with four or more partners.
Eighty percent of young adults raised in church (ages 18 to 29) say they have had sex before marriage. Of these, 64 percent have done so within the last year and 42 percent are in a current sexual relationship.
In 2009, more than half of births to American women under 30 occurred outside marriage.
Worldwide there are approximately 42 million abortions every year. In 2008 there were 2.21 million in the United States alone—that's 3,315 every day.
One woman in four will be sexually assaulted during her lifetime. Thirty-five percent of college men indicated that they would rape a woman if they could be assured of not getting caught.
Adolescents and young adults are at the greatest risk for acquiring an STD. Approximately 19 million new infections occur each year, almost half of them among people aged 15 to 24.
In 2009, young persons accounted for 39 percent of all new HIV infections in the US.
What the outcome of all this? 55 percent of the boys and 70 percent of the girls who had sex now say they wish they had not.
The alarm is sounding, but we, as parents and leaders, can team to help all of our kids! We can rescue them from becoming a statistic. Instead of pretending everything is fine (when it is really in a state of emergency) we can instead fix the cause of that emergency so there becomes no need for the alarm. If we share God's view of love and become the first and primary source of good relationship information for our kids, we can lower the volume of the warning noise. We cannot put off talking because we are uncomfortable with the topic or our own past choices. In 10 Questions Kids Ask About Sex, we share that the answer to stem the moral emergency is three fold:
Reach Up: Allow God to heal your own heart first. We include "answers for your own heart" to help God repair, redeem and renew you.
Reach Out: Have discussions about morality with leaders, friends, family and teachers. We provide talking points so you feel informed and educated.
Reach Down: Plan strategic intervals to discuss character, morals, and behaviors all along a child's growing up. We give you suggested time lines, talking points, traditions and wording to use in those important teachable moments.
If we all commit to being moms, dads, grandparents, teachers and leaders that care, we can team to turn the tide just like Mothers Against Drunk Drivers have helped lower drinking and driving in teens, just like cancer warnings have helped lower the rate of kids smoking, and just like posters in OBGYN offices have lowered the rate of pregnant moms consuming alcohol. Together we must team to rescue our kids in this vital area of sexuality because it impacts our kids' health now and future happiness later. Let's work together-- til the alarm quits blaring.
10 Questions Your Kids will Ask About Sex: Answers to Have Ready (Harvest House) is the newest book by Pam and Bill Farrel. The Farrels are relationship experts, international speakers, authors of 38 books including bestselling Men Are Like Waffles, Women Are Like Spaghetti. They are Co-Directors of www.Love-Wise.com.
Publication date: May 7, 2013