Texting & Driving 'Epidemic' Evident Among Teens (& Adults)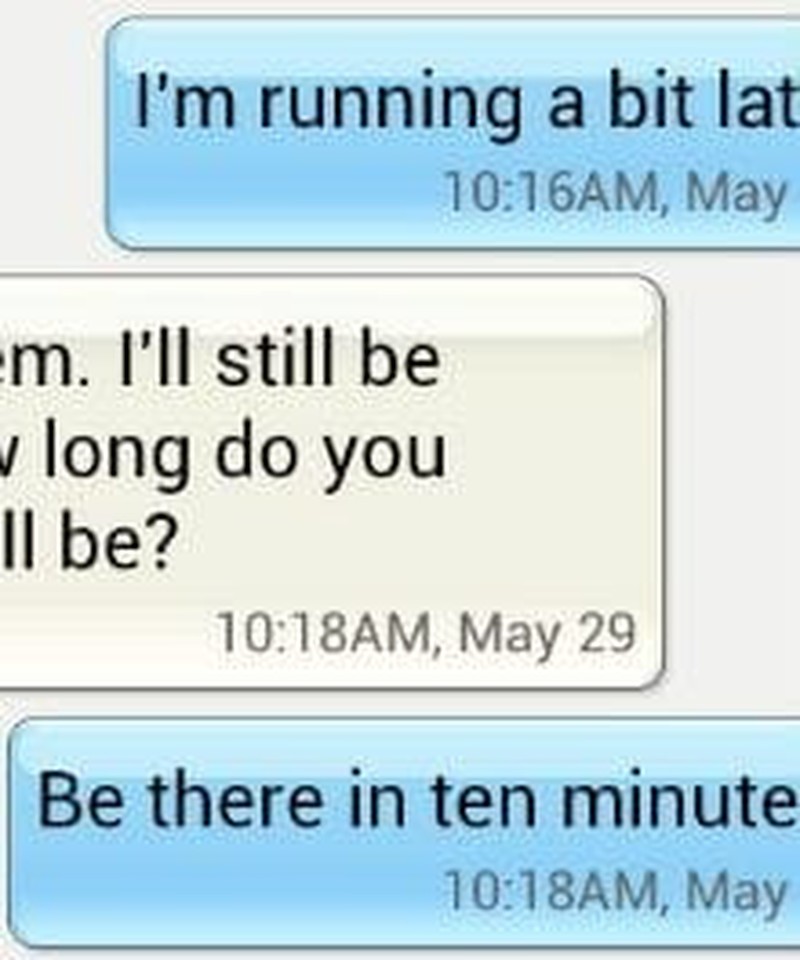 This spring at some high schools, students used simulators to learn how dangerous it is to text and drive now that texting has surpassed alcohol as a greater risk for teens on the nation's roadways.
Russell Moore, president-elect of the Southern Baptist Ethics & Religious Liberty Commission, said there is a biblical angle to the problem of texting while driving.
"The Bible calls us to discernment, to see how our actions might harm our neighbors. Texting and driving seems innocent enough, bantering back and forth about some light matter, until we see the horrible possibilities of wreckage and death," Moore told Baptist Press.
Alcohol use among teen drivers has decreased by 54 percent since 1991, according to the Centers for Disease Control and Prevention, due in part to an increased stigma after years of educating teens on the dangers.
Texting while driving, however, has skyrocketed in the last five to seven years, with half of high school students of driving age admitting to the practice, according to a recent study.
A team of researchers led by Andrew Adesman at Cohen Children's Medical Center in New York, in a survey of nearly 9,000 teenagers aged 15-18 nationwide, found that an estimated 49 percent of boys admitted to texting while driving compared with 45 percent of girls.
"A person who is texting can be as impaired as a driver who is legally drunk," Adesman said, according to Newsday May 8.
As early as 2009, Vicki Courtney, an author and speaker who addresses teen issues -- particularly among girls -- was warning of the need for parents to have some control over their teens' texting habits.
"While most of us don't have teens who are logging 35,000 text messages a month (the average is 1742/month among teens 13-17), we would still be wise to have some boundaries in place to ensure that our tweens and teens don't become so focused on texting that they miss out on life," Courtney wrote on her blog.
Texting while driving, Adesman said, is in the same risk category as other hazardous activities such as lack of seatbelt use, drinking and driving, binge drinking, drug and tobacco use, unsafe sex and tanning devices, Newsday reported.
Yet it appears everybody's doing it.
"We have very strong taboos against drinking and driving. Kids don't drink and drive every day. But some kids are out there texting and driving seven days a week -- and they admit it," Adesman told Newsday.
And of course the practice isn't limited to teenagers. With the wide availability of smartphones, adults of all ages have made a habit of reading and sending texts while behind the wheel. As the adage goes, no one expects an accident.
"Technology, including texting, can be a great blessing, keeping parents and children in touch with one another," Moore noted, "but that is only true when we teach our children the limits of this technology. Immediate conversation and so-called multitasking can give us the illusion of omnipresence, but the sad carnage left behind reminds us we are mortals, who can hurt and be hurt."
Courtney, author of the new book "Ever After: Life Lessons Learned in My Castle of Chaos," wrote on her blog than when it comes to helping teenagers establish a healthy texting balance, a good question to ask is "Who is in control?"
"In other words, does your teen control the phone or does the phone control your teen? Many of our texting teens have been conditioned to sending a text and immediately receiving a reply, but we need to encourage them to put their phones on silent at times and learn to enjoy the moment at hand," Courtney wrote.
Among her suggestions for achieving a texting balance was to consider having no-phone-zones. "Set some firm rules on the front end where texting is not permitted," she wrote. An example of this could be behind the wheel of a car.
"I want my kids to know that it's okay to not be available sometimes," Courtney wrote. "... By resisting the urge to immediately return a message, they will slowly begin to condition their friends that it's not always a guarantee that they will receive an immediate response."
Courtney reminded parents that texting is a privilege and not a right, and if a teen's texting is excessive, the parent has the right to limit the use of the phone.
"I know one mother who canceled texting all together when it got out of hand and began to impact her daughter's grades," Courtney wrote. "... Teens who know their parents are mindful of their texting habits are less likely to abuse the privilege."
To combat what AT&T calls "an epidemic," it and other cell phone service providers Verizon, Sprint and T-Mobile are launching a multimillion dollar ad campaign called "It Can Wait," calling people to pledge never to text and drive.
The campaign, at itcanwait.com, will focus on the summer months between Memorial Day and Labor Day, which are known as the 100 deadliest days on the roads for teen drivers, AT&T said.
"Texting while driving is a deadly habit that makes you 23 times more likely to be involved in a crash," AT&T's CEO, Randall Stephenson, said.
The campaign will focus on the stories of people who are living with the consequences of texting while driving, including a boy who was 5 years old in 2010 when he was struck while crossing the street by a young woman texting while driving -- and now he's paralyzed from the waist down.
AT&T will continue a texting-while-driving simulator tour, planning about 400 events this year to demonstrate the dangers of distracted driving. Participants have to navigate busy streetscapes while a cell phone connected to the simulator flashes incessantly with notifications of a new text message.
Government agencies, such as the U.S. Department of Transportation, the National Highway Traffic Safety Administration and the National Transportation Safety Board, also are working to raise awareness.
"I'm going to take the pledge," 18-year-old Henry Bardales told the Orlando Sentinel. "That split second does matter. It takes that one mistake to change your life."
Courtesy Baptist Press. Used with permission.
Erin Roach is assistant editor of Baptist Press. Get Baptist Press headlines and breaking news on Twitter (@BaptistPress), Facebook (Facebook.com/BaptistPress) and in your email (baptistpress.com/SubscribeBP.asp).
Publication date: July 2, 2013