What to Do with Painful Rejection
Laurie Krieg

himhministries.com

2017

10 Jul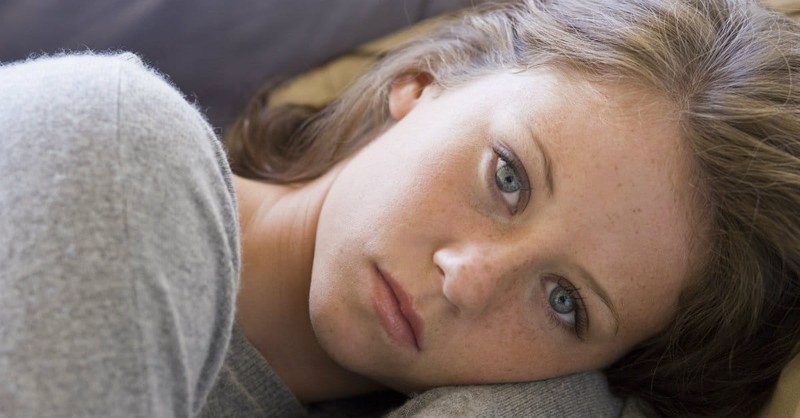 From the LYWB.com Team: We know your generation, more than any before, is being pummeled with messages about sexuality, specifically, same sex-attraction and behavior. We want to fearlessly but carefully point you toward God's truth on these issues, so we've recruited the help of a friend of the blog, Laurie Krieg. Laurie has a personal connection with this specific struggle and a heart to see young women choose truth and live in freedom. If you missed them, be sure to go back and check out the previous two posts in this series, "To the Girl Wrestling with Her Sexuality" and "Who Is Safe to Tell?"
I was in middle school. The cool girls (I called them the "top layer of the cake") were all gathered in a tight circle before class began, laughing.
I stood with my "middle layer of the cake" friend, talking with her, but not really listening. I was attentive to any tidbit of information I could gather from the cool girls' giggles.
Today was my day. I could feel it. I was going to walk up to them, say something witty, they would laugh, and I would be in. Goodbye middle layer, hello top.
I heard something—a pause in their chatter. It was time. I turned away from my friend and walked over. I did a little hair flip and said, "Hey." It wasn't the witty banter I imagined, but who cares? Who wouldn't want to be my friend?
Them. They wouldn't want to be my friend.
Instead, they laughed, tightened their circle, and I was out. I slinked back to my friend who gave me a "I know what you just tried to do there" face.
The rejection of the cool girls in those twenty seconds still makes my heart shrivel nearly eighteen years later.
Those kinds of wounds don't naturally heal like a scraped knee. They need a specialized doctor or they will fester and hurt more next time.
So how do we deal with those rejections? Who is the doctor for all the wounds? You know. It's Jesus (Mark 2:17). But please keep reading. I'm going to share how I process wounds today with this Divine Doctor using my middle school example above.
1. I tell Jesus what happened.
It helps me to start with the easy question of "what." "What went down today?" I often journal it out. "Jesus, those girls were mean. Do You know that? Did You see?"
2. I tell Jesus how it made me feel.
After describing the situation, I try to put a finger on how I feel. "When they said that, I felt stupid, ugly, not cared about, worthless."
3. I ask Jesus how it made Him feel.
A wise counselor once encouraged me to ask when I feel pain, "Jesus, when did You ever feel [insert emotion]? Not cared about? Worthless? When did people laugh at You, too?"
If I can't remember or think of it, I will look online or start searching in Matthew, Mark, Luke, or John.
Bingo.
They laughed at him, knowing she was dead (Luke 8:53).
People laughed at Jesus when He was about to do a miracle. That must have hurt! Although He was God, He felt things because He was also human (John 11:35; Luke 19:41; Heb. 12:2; Matt. 26:38).
"He was despised and rejected by men, a man of sorrows and acquainted with grief," Isaiah says of Jesus (53:3). "And as one from whom men hide their faces he was despised, and we esteemed him not." Yeah. It seems like He gets it.
So how does He feel about the rejection I felt? He aches with me because He has felt it, too.
4. I ask Jesus how He feels about me.
"Jesus? Do You feel the same as the girls who rejected me? Are You rejecting me? Do You see me as worthless?"
5. I listen.
In order to hear the answer, I sit quietly. No phone. No other people. Just me and Jesus. I am quiet and listen with my Bible open. If in my heart I hear condemning things, I read safe, calm passages like Psalm 23, 91, 34, 37, Romans 8, or Ephesians 3. I hang out there meditating (thinking on) a verse or word that seems to become "radioactive" for me in that moment. I read it over and over to give it a chance to transfer from my eyes to my head to my heart.
If I am still having a hard time receiving any truth, this is when those mentors and safe friends come in handy. They don't save me, but they can point me toward the Savior. "Pray for me, please," I may text or email. "Can you send me any encouragement? I'm really feeling worthless." Those safe people can speak capital-T Jesus Truth to me about who I am, reminding me:
No matter what.
6. I repeat.
This isn't some nice little thing I wrote up for this post. This is the regular process that I use. I am rejected in big and small ways almost every day. I am sure you understand at some level—no matter your struggle.
But you and I have a choice in those wounding moments: go to the Lord with that pain and let Him meet us in it (with safe people supporting) or become bitter and unfeeling.
"I will give you a new heart," God says through Ezekiel, "and I will put a new spirit in you. I will take out your stony, stubborn heart and give you a tender, responsive heart" (Ezek. 36:26 NLT).
I'd rather have a malleable, feeling heart than a raging robot heart. Because malleable and feeling is more like Jesus who was humble enough to feel.
Dear friends, if you experience same-sex attractions or identify as LGBTQ+, or if you have never experienced any same-sex attractions or gender questioning, I hope what I've written here offers you a sliver of hope and a next step.
You are loved. All of you. All of us. No matter what.
This article originally appeared on ReviveOurHearts.com and LiesYoungWomenBelieve.com. Used with permission.
Laurie Krieg is the founder of Hole in my Heart Ministries, a compassionate counseling ministry for those wrestling with issues related to sexuality. Laurie blogs, mentors, speaks nationally, and podcasts. She also serves as a director on the board of The Center for Faith, Sexuality & Gender. In her free time Laurie enjoys playing superheroes with her daughters, and running so she can eat more cookies. To learn more about Laurie and all she does visit himhministries.com.
Image courtesy: ©Thinkstock/Jupiterimages
Publication date: July 11, 2017