The Adoption Option: One Mom's Decision to Give Up Her Baby
Laurel C. Schaffer

Crosswalk.com

2009

11 Mar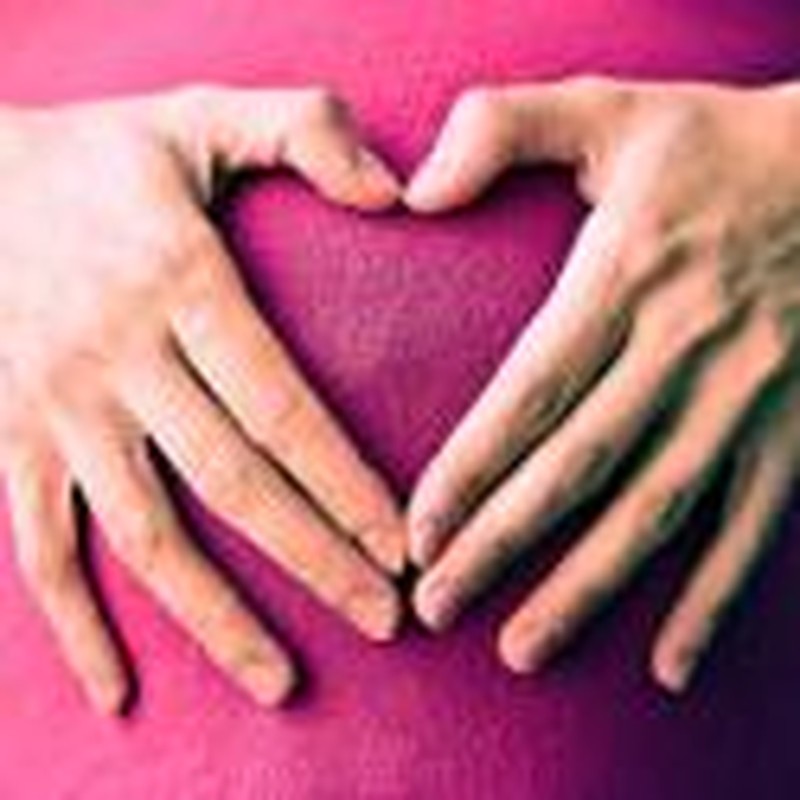 Editor's Note: In February, blogger Jamey Stegmaier wrote an article for Crosswalk describing his experiences growing up as an adopted child. After a reunion with his biological mother via telephone, Jamey's birthmother, Laurel*, shares her side of the adoption experience with Crosswalk. Click here to read Jamey's story.
The room is dark and quiet, foreboding in a way. The curtains are drawn. I wanted to be alone, to think and to mourn. I didn't want friends visiting or calling me. Though they meant well and said kind things and brought me simple gifts, for now I just wanted to be alone.
For the last 9 months it's just been you and me. Us. I was not ever alone. No one really understood how much that time meant to me. I would often stay at home, my feet resting on the small footstool a friend had made for me, listening to music, rocking in my chair, hoping I would always remember the feelings, the thoughts, the time I got to spend with you.
Everything else would be gone. But no one could ever take away the memories, the feelings, the closeness I had with you, the love I would forever hold for you, the moments of time – however short – I had with you.
And yet you were invisible. Just traces of kicks and bumps and wrestling (or so it seemed). And smiles you brought to my face every time I remembered you were there with me.
Nothing but silence and quiet. But I knew in my heart I was doing the right thing. I knew from the moment I left the doctor's office, grinning in the summer sun, that this was meant to be the answer, the conclusion, the final chapter. I was to come full circle. And the circle would close with my signature – a written confirmation that (for now) we would be going in two different directions. The silence and quiet would become my comfort, my down blanket on this cold winter day.
I cried – no, I sobbed all morning and then my parents came to take me home. I was 26 years old — independent, confident, headstrong. The sorrow and sense of loss was overwhelming. I left the apartment as "us," but I returned alone. I climbed the stairs slowly, carefully, remembering that the last time I climbed them I had to stop and sit and breathe because you were preparing me for your birth. And now in silence I was back home.
My rule was that you had to leave the hospital the same day I did. My rule was that you would not ever, ever be alone in that hospital, that your Parents would take you to your home the same day I went home. We would be apart, no longer conjoined. To live in two different worlds. A celebration of life and love and family in one home. A sense of dread and mourning and the most profound sense of alone-ness I have ever felt in another. I asked God for Patience and Hope and Peace.
In December I had written a letter in the quiet of my bedroom when you were still with me and in the words made it clear – so very clear – that I loved you. I was educated, employed and content, but not married. And that was what I wanted for you, my child; I wanted you to have a Mother and a Father and that was the one single thing I could not give you. I loved you with all my heart, loved my quiet, peaceful time, loved to imagine that your world would be everything I wanted it to be for you. And wondered if I would ever know how you turned out. I needed Patience and Hope.
The first months were awful. I thought about you constantly, albeit knowing I made the right decision for you, knowing in my heart that you were okay. Knowing I was definitely NOT okay. The first Mother's Day was terrible - how could I be a Mother with no child in my arms? And yet I knew I had done the right thing – for you. Patience.
Coming Full Circle
I was adopted when I was ten weeks old. My parents were a wonderful, loving couple who had tried to have children for years and were in their mid-30's when they were lucky enough to find me. Conditioned not to cry by the nuns in the Foundling Hospital so I wouldn't be much "trouble" to them, I was happy to be in the arms and hearts of parents who attended to my needs. I had a wonderful life, no siblings, but one set of grandparents and a great-uncle.
I went to excellent schools, received a full-ride to college, finished in 3 years and received a Graduate Teaching Assistantship. Masters in hand, I was gainfully employed, living alone with my cat, and doing okay.
Oddly enough, the "news" didn't come as a surprise. I had always dreamed that I would go "full circle" – give someone a child as someone had given me to my parents.
I told the baby's father – we were not dating any longer – and he was cordial and accepting of anything I wanted to do. He was kind and gracious, but not a part of my life. I knew what I was going to do.
But I didn't know that it would be so hard.
I remember it all with such clarity. The doctor's cold glare giving me the news I knew in my heart but was afraid to hear out loud: "Yes, you're pregnant." I was 25, single, had lots of friends, and was happy in my job.
The doctor continued, "We can either take care of that now or you can call me later to make an appointment." I looked back into his beady eyes and said, "No way! I'm having this baby!" And I walked out of his office into the early summer sunshine, the world green and smiling and heavenly. I literally jumped in the air with glee, clicked my heels together. Giddy and thrilled at what the medical professional had considered "abominable" news, grinning from ear to ear because I knew already what I was to do. Feeling as if I held the key to a mysterious prize that no one else could see, I drove home and jumped into our time together with smiles and laughter and peace.
The night you decided it was time to appear in this world is etched in my mind forever. I didn't call anyone or tell my family that I was in labor for hours because I knew THIS WAS IT. I knew this could potentially be the very last time I would be with you. Ever. It had been just you and me from the start and that's how I wanted the end to be too.
So we sat quietly watching Magnum, PI and rocking and talking and singing softly. I didn't cry. I just held onto the sense of peace that came over me in those few quiet hours. It was weeks after you were supposed to arrive– the time had come, the easy part was over. I knew the pain was just beginning. So for those moments, I held onto the Peace.
Would We Ever Meet Again?
Years went by – with birthdays, and Christmases, and Mother's Days, and ordinary days. I wondered about you. I just didn't want you to hate me. I never wanted you to think you weren't loved.
I left New York a few years after your birth and no one in my new hometown knew about you. You became my secret, my very dear, special secret. The quiet place where I could go where no one could join me and nothing could touch me or hurt me. I just had my memories.
More years passed. The hole in my heart remained but stayed silent. Until the letter came. My hands shook as I realized what it was. Who it is from. It arrived on your birthday from Father Tom, the priest and mutual friend who handled your adoption. I waited until I was alone, in my room, door closed.
I took a deep breath and read and then received the one answer I had been anxiously awaiting for almost 20 years – you don't hate me! That fear and anxiety had nagged and festered for years and years. And now, in a matter of seconds, hands shaking and heart pounding, I could be at rest because you do not hate me. Peace.
My world changed. My burdens became lighter and I felt that there was a chance that one day – someday -- you might be a part of my life again. And even if not, I am at peace.
I never, ever regretted the choices I made for you. I never, ever spent time second-guessing my decisions and the ethics involved. I never wanted to bring pain to you or your family and at that moment, holding the letter, I knew that even if there was not any more communication, I could still go to the end of my life relieved that you don't hate me. And at peace with the decision to give you up for adoption.
The letters continued as more years pass, though sporadic on my part more than yours, and paved the way for whatever is to come. You saw my face in pictures. I saw yours. But sight-unseen you were loved and will always be loved.
A patient person I am not, and I have often felt that when God was trying to teach me lessons, Patience would always be the key. You were late – over 3 weeks late -- teaching me to be patient and that things will happen as they are supposed to, in their own good time. Because you were late, I actually got to have one Christmas with you in my quiet 3-room 2nd floor apartment. I spent Christmas alone that year and I was okay with that – because I really wasn't "alone."
I waited patiently for years, hoping for some contact from you, some sign that would ease my fears and perhaps open doors -- to be able to rest assured you knew that you were loved from day one. And God came through.
This year Patience won out again as I heard your voice for the very first time. Another moment etched in my mind forever. Another sign of Hope; another reason for Peace.
Today
God works in mysterious way. He offers us Peace and Patience; He asks us to always have Hope. And most important, he offers us Love.
You are a grown man now; intelligent, witty, and thoughtful. You are at peace with who I am, where you came from, and the family to whom you belong. You love your Parents and siblings, careful and protective of their feelings, and you love life. Your allegiance is to them. I could not have asked for more.
The room is quiet and dark. The shades are open. I want to be alone, but the dogs are curled into small bundles near the foot of the bed. The snow falls delicately on bare branches, the same month -- January, 28 years later – that you entered this world. A lifetime has passed. I want to be alone, but no longer to mourn. Rather to celebrate the miracle of Life, the gift of Love, and the joy those memories of 1981 will always give me. And to get to this snowy celebration, all it took was a bit of Patience.
*Name changed
Editor's Note: Next month, Jamey's adoptive parents share their story.