The Company Your Teen Keeps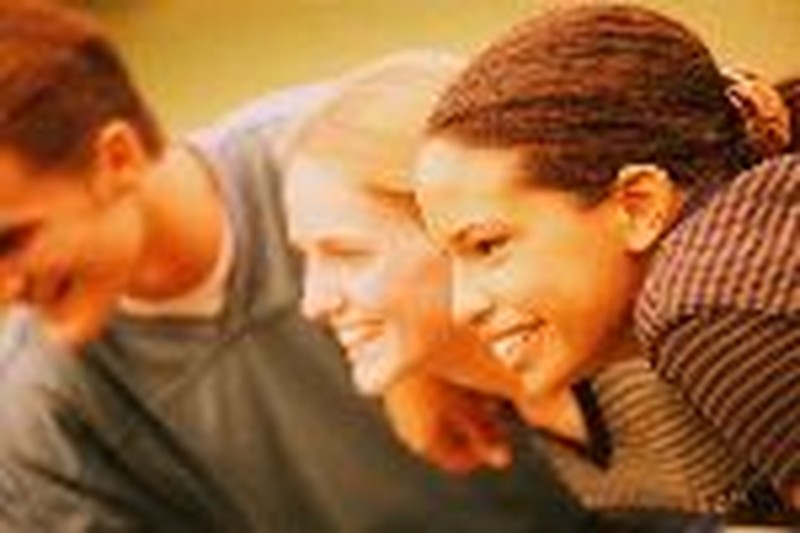 "Pop culture's so violent," we parents tell each other glumly as we read the news headlines. "We've got to clamp down on the entertainment industry."
It's true. Youth culture is violent, but we don't want to get so into monitoring their media that we forget an important truth about our teens. Anastasia Goodstein, editor of the marketing blog YPulse: Media for the Next Generation, elaborates on a key difference between us and them:
I was reading Joel Stein's Op-Ed in the Los Angeles Times (reg. required) about how today's parents ... are too in tune with their kids' pop culture tastes and therefore nothing can really truly shock them. They've made it harder for their kids to hate them. Then Ypulse reader Paul sent me (a) report from Universal McCann (download a .pdf file here) about the new digital divide, not between rich and poor or black and white but between this generation of teens and adults. So while there may not be as much of a cultural generation gap amongst teens and their wannabe hipster parents, there may be a technology gap.

To me, the reason for the technology gap is less about the technology and more about the different developmental phases in teens' lives vs. their parents. Teens are all about their peers, identity formation and socializing. The new technology has given them tools to do all of this digitally. Just like the annoying cell phone commercials that show teens gabbing away or images of parents rolling their eyes in any sitcom when a teen literally leaps on top of a ringing phone, parents tend to forget how important these social connections are for teens (or how important they were when they were teens).
Exerting parental influence in the area of friendship requires us to activate two ancient spiritual disciplines -- presence and prayer.
Treat your daughter and a couple of her friends to cappuccinos at the local coffeeshop. Drive your son and his buddies to their desired destinations, keeping your mouth shut while they chat. Freely locate your household's screens in places that permit parental lurking. And all the while, remember to tune in and ask the Spirit to show you what's really going on. Is my son's companion bringing out the best in him, or encouraging him to be selfish or mean? Is my daughter able to express her real self, or is she masquerading for the sake of her friend? Is my teen lonely, God? Help her, free him, show me when and how to bring up the subject.
If Goodstein is right, as I think she is, it's crucial to ask the greatest Friend of all to provide life-giving relationships for your teens, which is what I've been doing as the academic year progresses. You know all the kids in that school and in this neighborhood, God. Give him a couple of good friends, please.
Entries are cross-posted on my weblogabout parenting and pop culture, and I invite your comments and responses there.
---
View other recent entries on Mitali's blog.
---
Mitali Perkins is the author of Ambassador Families: Equipping Your Kids to Engage Popular Culture. Mitali is married to the Reverend Rob Perkins, senior pastor of Newton Presbyterian Church, and they have twin sons. The Perkins family lived in India, Bangladesh, Thailand, and California before settling in Massachusetts.