The Pressure to be Popular
Becky Tirabassi

Crosswalk.com Contributing Writer

2010

19 Dec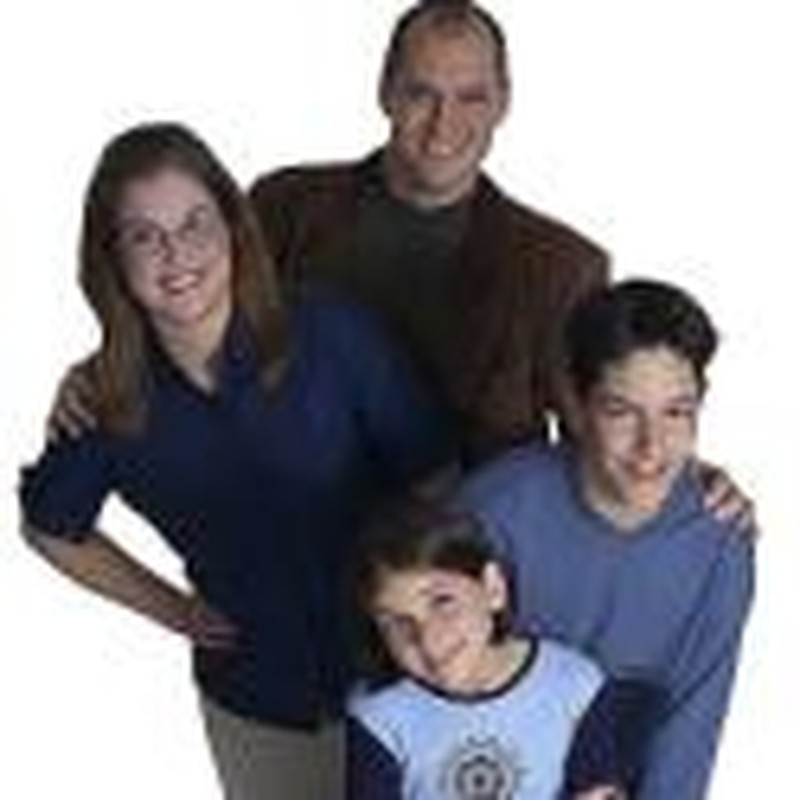 Recently while chatting with a few "moms" who regularly gather to pray for their own and other's kids, we agreed that there is a lot of pressure to be popular in our culture. But we weren't talking about the students! We were bemoaning our lack of popularity for not agreeing with the current trends suggesting what students should wear to be "cool" or what age is appropriate for a student to attend a certain trip or party or event.
The pressure to be popular in today's society impacts both adults and students. No one can afford to blindly follow the outspoken leaders at the school, the majority of families from church, or teachers and coaches involved in the extracurricular programs.
Because we live in such a crazy culture, unless we make decisions as a family based on God's Word in advance of invitations and compromising situations, we'll (1) be caught off guard, (2) fall prey to other's opinions, (3) bend to our own desires for acceptance, or (4) be tempted to give in just to make our child become more popular or feel happy!
I can't tell you how many times my husband and I didn't allow our son, at certain ages and stages, to attend concerts, go with a team or group of friends when "everyone else" was given permission to go. It was not easy to watch him be left out and to be the cause of his pain. But now that my son has been out of school for a while now, and is even a (very strict) teacher, I can say that time has shown that we did the right thing.
And though I feel it takes even more discernment and understanding in the 21st century to be a wise and godly parent, grandparent, youth worker, or teacher, I have a few proven "pressure alleviating" principles that are guaranteed to help both parents and students navigate this culture:
First, talk openly with your children, from an early age, about the lifestyle choices of a person who follows God's word
compared to the lifestyle of the world. Remind them that God's ways are not usually the most popular or profitable ways—but they are designed to protect our body, mind, soul, and spirit. In fact, God's ways will usually clash with the world's ways—giving us a spiritual "red flag" to take notice! If the Word of God is regularly discussed and practiced in your own home from the time your children are young, they will instinctively develop an inner conviction that gives them a sense of right from wrong. Don't hide (or joke about) your past mistakes; use them as warnings and lessons for your children.
Second, always get more information.
When your child is invited to an overnight or a movie or a party that you do not have enough information or "peace" about, don't give permission to go until you get more information! Of course, this can sometimes be a "deal breaker." But in the process of getting more information, don't embarrass your child by going behind their back or falsely accusing them. Tell them what you need to know and why. Remind them that there is ample evidence on the nightly news that "things do go wrong with unsuspecting students" and you are only protecting your "treasured possession."
Third, be the scapegoat.
As a parent, this is one sure-fire way to lose popularity among your peers—so be it! Allow your kids to blame you for everything that sounds too strict or too old-fashioned! Remember, this is just as difficult on a parent's emotions as it is on students, especially when "everyone else" is doing it or going. Expect to feel real pressure during these discussions. But stay strong. If your instincts tell you "no," follow your gut. But always talk honestly and thoroughly with your children about your concerns. If your child feels that you are being unrealistic, brainstorm ways in which they might gain your approval, such as an older sibling going along as a chaperone. Or if it is absolutely out of the question, then offer the price of a "gift card" in exchange for the "event" being missed. Always try to find a "win-win."
Fourth, regularly come up with great, exciting outings!
Don't forget how you felt when you were left out of something "big" and design a "replacement" or "incentive" package for your children and their friends. Boating, water parks, golfing, miniature golf, bowling, major league ball games, "board game" nights, or even weekend camping trips with other families are a huge hit with almost any age group! Be creative with your children and their friends. Have a snack drawer and loads of ice cream and pop in the refrigerator. Get a ping-pong table, a croquet set or bocce balls to pull out whenever anyone is bored. And in this binge-drinking culture, please don't drink alcohol in front of students…and don't offer alcohol. Modeling a lifestyle of fun without alcohol is uncommon, but is never the wrong choice. Make your home "the safe place to be."
Fifth, have an agreed-upon check-in system.
As your children get older, agree upon a system for checking in—often—with each other. Remember, it is not designed to bug them, but to protect them. Whether your system includes curfews, phone calls or text messages, if some part of the system breaks down, agree on the consequences in advance.
Finally, remember that you are not just your child's parent.
In today's society, children are often raised by one parent or even grandparents. Be a mentor to the kids God brings into your life; let your godly wisdom and advice have an earthly and eternal impact. Pray at meals, ask for
prayer
requests, celebrate birthdays with "affirmations," and never hesitate to share your spiritual or moral convictions. You'll never know what warning or blessing will change the course of a younger person's life!
I encourage you to put these "pressure alleviating"
parenting
principles into practice immediately—summer is an especially great time to be an event coordinator!
---

Becky Tirabassi
(pictured with son, Jake) has motivated hundreds of thousands of men, women and students over the last 20 years to change their lives through best-selling books, extensive media appearances, and sold-out speaking events. She currently speaks to adults on prayer and balanced living, and has returned to college ministry and speaking to students across America on topics such as self-image, sex, addictions, and healthy relationships. Her best-selling books on prayer include:
Let Prayer Change Your Life
,
My Partner Prayer Notebook
, and
Sacred Obsession
. She has been a guest on numerous television and radio shows including the CBS Early Show and Focus on the Family, Enjoying Everyday Living with Joyce Meyer and James Robison's Life Today. Her upcoming book,
Emails to My Daughter
is her first fiction book, and will be released in June 2008. Becky is the founder of Becky Tirabassi Change Your Life® Inc., a multi-media corporation and Burning Hearts, Inc., a non-profit student organization. Visit her at:
www.changeyourlifedaily.com.