7 Things to Never Say to Your Child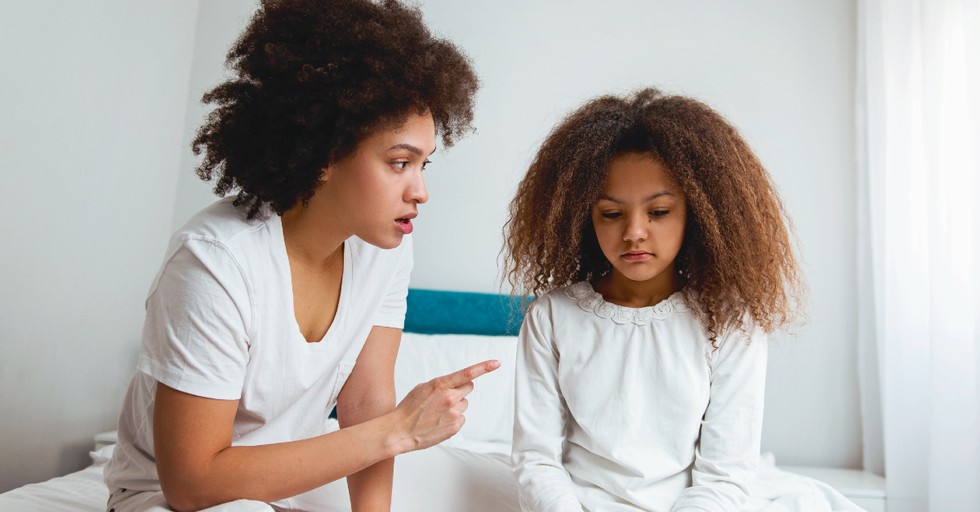 The words that parents speak make a great impact. Chances are, when you think back on your own childhood, the common phrases your parents uttered helped to shape your current view on relationships, parenting and the world around you.
And although many Christian parents place an emphasis on the importance of children honoring their parents, the Bible also places a demand on parents to be conscious of how they interact with their children: Fathers, do not provoke your children to wrath; instead, bring them up in the discipline and instruction of the Lord.
This is one of many scriptures that often goes ignored but remind us that how we raise our children is important. It's not enough for us to simply expect our children to be respectful toward us, we must also be mindful of how we treat those God has entrusted us with. Doing things or speaking words that can cause a child to stumble is seen as a deplorable act according to Jesus.
"If anyone causes one of these little ones—those who believe in me—to stumble, it would be better for them to have a large millstone hung around their neck and to be drowned in the depths of the sea." Matthew 16:8
Thus, as a parent, it is essential to take inventory of the words used toward children. Each word can bless or curse, uplift or destroy. Our speech can be just as damaging as physical abuse and leave children feeling like they are insignificant or a burden.
In all things, parents must keep in mind that every child in their care belongs to God first. When we speak to them in a way that causes hurt, we not only tarnish the parent-child relationship, but we also set a poor example of God's love for our children.
With this in mind, here are 7 phrases we should avoid with children.
Photo Credit: ©GettyImages/Tijana87