Time Management for the Successful Single Mom
Lori Little

Hope & Help for the Single Mom

2015

12 Nov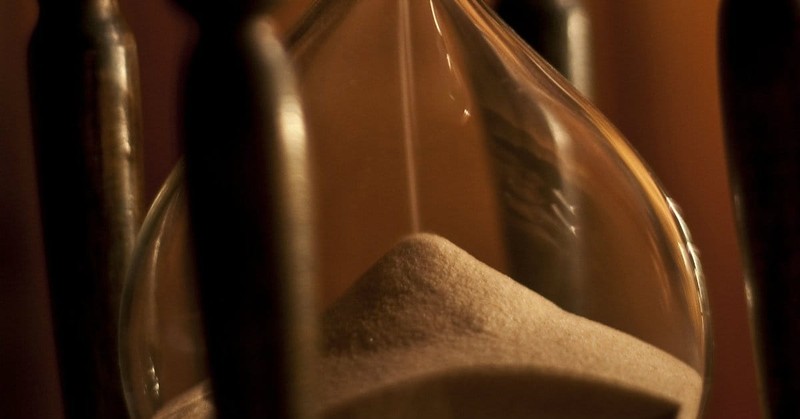 One movie I love to watch with my son is Disney's Aladdin. There is one particular scene I relate to so very well. It is near the end of the movie when Princess Jasmine is caught inside a large hourglass. Sand is streaming down from the top of the hourglass, burying her.
As a single mom, I feel exactly like that most of the time - on the brink of being buried. With all that we have to do in one day, it seems to just pile on top of us. There are days I wish I could be Princess Jasmine and have Aladdin come to my rescue.
All successful single moms understand that you cannot control the passing of time. You cannot stop the sand from falling through the hourglass. Time proceeds consistently and constantly whether you like it or not. And when it's gone, it's gone for good.
Successful single moms don't merely make random "to do" lists. Instead, they manage the moves they make each day. They form a strategy that ensures each move they make in a given day is connected to both their preceding and succeeding moves. In other words, like a consummate chess player, they know victory demands that every move builds momentum for the next. I call this ability to strategize the "Principle of the Hourglass."
Single moms who follow the Principle of the Hourglass are purposeful about their daily actions. They consider every possible use of their time and make sure nothing is being wasted or going untapped. Are you exploiting all of your time? Are there minutes or even hours that are being wasted each day? Take an honest look at how you're currently using your time.
My life coach challenged me to keep track of every minute of time for two weeks. What an eye-opening experience that was for me. By doing this, I was able to see how I was wasting not just minutes, but hours every day. These wasted hours kept me away from precious time with my son. Once I learned where I was wasting time and identified the activities involved, I was able to eliminate them and live a laser-focused life. I started living by my priorities and what I thought was important in life.
Structuring your daily activities by order of importance - and maintaining this practice - can be difficult. It's hard to motivate people to make these changes. But learning to do this can make such a difference in your day-to-day life.
Start this new season off right by committing to make the most of your time. Itemize all that needs to be done and prioritize things in order of importance. Organize each project and emphasize only one project at a time.
By living with your priorities in focus, you won't have to wait for Aladdin to come rescue you.

Lori Little, A Woman By Design ministry's founder, is the former Director of John C. Maxwell's THRiVE!, Becoming A Woman Of Influence. A major focus of Lori's ministry is the Hope and Help for the Single Mom initiative. Watch for Lori's book Hope and Help for the Single Mom, by Waterbrook Press, in 2005.



21 Principles of a Healthy Single Mom offers meaningful messages, helpful advice and loving encouragement for every single mom. To inquire about and order the CD packages, call 1-888-430-HOPE, or visit the website at: www.hope4singlemoms.com.

Dr. Charles Stanley says of the 21 Principles:
"If a single mom will follow these 21 Principles, there is no way for her to fail. She will watch herself grow in her own strength and abilities and become more confident as the leader of her home.
The 21 Principles of a Healthy Single Mom is a practical asset for single mothers to apply specific, workable, successful guidelines to her life."