Titus 2: Express a Tender Love for Your Children
Carolyn Mahaney

Contributing Writer

2006

19 Apr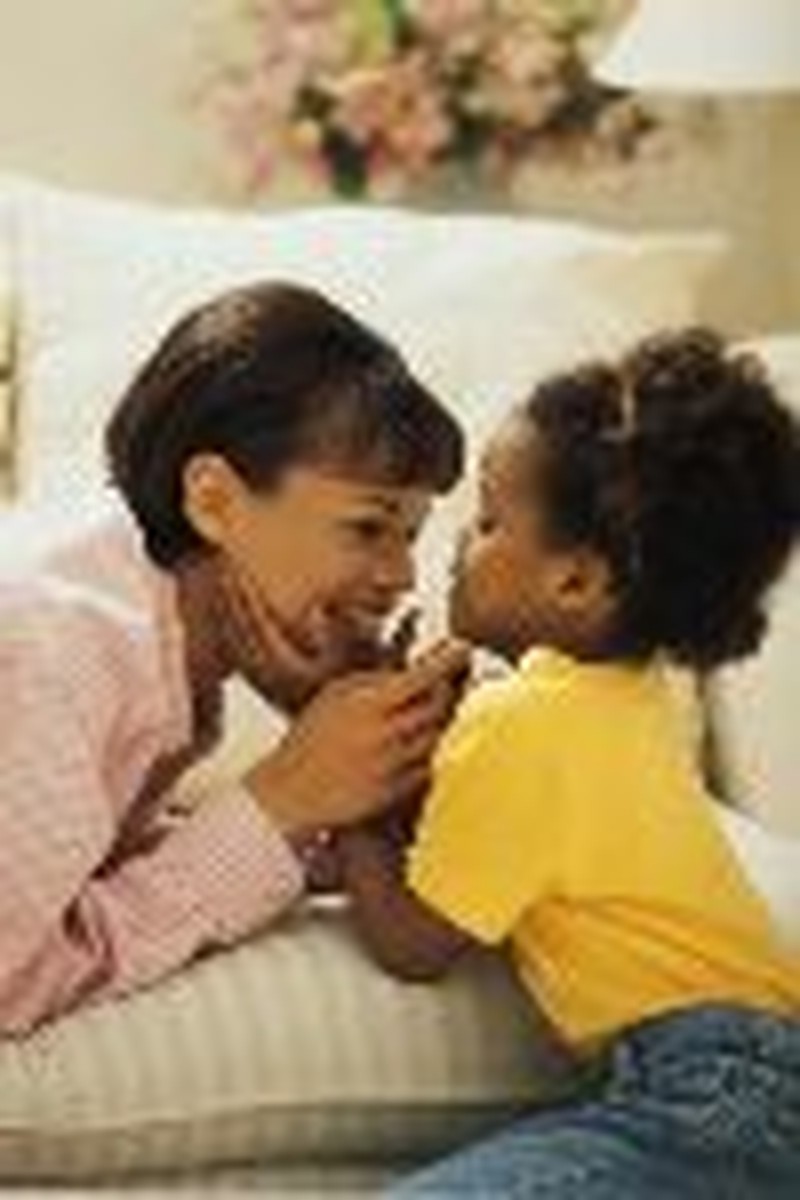 One of the biggest complaints about motherhood," wrote humor writer Erma Bombeck, "is the lack of training. We all come to it armed only with a phone number for a diaper service, a polaroid camera, a hotline to the pediatrician, and an innocence with the life span of fifteen minutes."
1
In her book
Motherhood: The Second Oldest Profession
, she asserts, " . . . education is the answer. If we only knew what to do and how to do it, we could survive."
2
Although motherhood as an institution has existed for millennia, I have yet to meet a mother who really thinks she's mastered the trade. We all stumble along, making the same mistakes, on a desperate search for tips, solutions, and sound principles. Then our daughters become teenagers, and we can despair of ever succeeding as a mother—much less passing on the language of biblical womanhood.
But if we would only avail ourselves of holy Scripture, we would find the wisdom and direction we so desperately seek. We must not neglect God's Word while we pan for the fools' gold of worldly counsel.
In Titus 2 we find a genuine nugget of mothering wisdom. It tells us to "love [our] children" (v. 4) tenderly. This may not appear to be a new and novel parenting tip, but J. C. Ryle insisted that this biblical principle is "one grand secret of successful training."3
Now I know you love your daughter. You would die for her, and sometimes you feel as if you already have, many times over. You've endured labor and delivery or the innumerable hurdles of the adoption process, only to wake up multiple times per night to feed your little girl. You've changed her diapers, potty trained her, taught her to dress herself, helped her with schoolwork, prepared her three meals a day, washed and ironed her clothes, and driven so many cumulative carpooling hours that your car feels more like your home than your house does. You're a mom, and moms are good at sacrificial love. It's an essential aspect of mothering. But the love Titus 2 is talking about is a tender love. It's the warm, affectionate, nurturing kind. It speaks of enjoyment and delight in our relationship with our daughters.
J. C. Ryle described tender love as "a willingness to enter into childish troubles, a readiness to take part in childish joys,—these are the cords by which a child may be led most easily,—these are the clues you must follow if you would find the way to [her] heart."4 Similarly, Paul Tripp encourages us as parents to "remember what it was like to live in the scary world of the teen years."5
A simple test of the effectiveness of tender love requires only a moment of self-reflection. Don't we all respond better to a person who takes an interest in us and expresses affection than to someone who tries to force or manipulate us to comply with their wishes? Our daughters are no different. Discipline, correction, and training are ineffective and even detrimental when void of tender love. But these same tools are more readily welcomed if they come with a kind and gentle hand. The biblical maxim to treat others as you would like to be treated most certainly applies here.
And wasn't it a tender love that the Savior showed to us when He granted us salvation? He leads us with "cords of kindness" (Hos. 11:4), and "He does not deal with us according to our sins" (Ps. 103:10). So the most important reason to apply tender love is because it displays Christ's love to our daughters.
There are countless avenues for us to express a tender love specifically, constantly, creatively, and sincerely. The following are merely seven practical suggestions:6
Pray. A godly mother's prayers have "great power" (James 5:16), and so who better to pray for our daughters than us? No one knows them the way we do. No one is more familiar with the unique temptations and pressures they face every day. No one can pray for them with keener insight or greater compassion. We should be committed to loving our daughters by faithfully praying for them. And what's more, we should inform them of our prayers. As Charles Spurgeon once said, "No man can do me a truer kindness in this world than to pray for me."7
Take an interest. Make it a point to discover your daughter's hobbies and leisure pursuits. Talk to her about them, and learn to share in her enthusiasm. You may even go a step further and participate with her in her favorite activities. For example, my daughter Kristin developed a love for the art of cooking. So I arranged for us to take some gourmet cooking classes offered by the county. This provided a meaningful experience for the two of us to share, and it was a tangible way to express my tender love for Kristin. "Taking an interest" need not require financial expense, but it does call for a heart of love and enthusiasm for the things your daughter enjoys.
Listen closely. Attentive listening entails an eagerness to hear everything with regard to our daughters' thoughts, feelings, and experiences. It's more than just keeping our mouths shut. Listening means making full eye contact, not looking around with a blank stare. We don't interrupt, yawn, or prematurely formulate an answer. Careful listening will encourage our daughters to bare their souls to us and share their innermost thoughts. So may our daughters know that we want to hear all about it!
Encourage, encourage, encourage. Proverbs gives abundant proof that encouraging words refresh our daughters' souls: "Gracious words are like a honeycomb, sweetness to the soul" (16:24); "A good word makes him [or your daughter] glad" (12:25); and "a gentle tongue is a tree of life" (15:4). Let's ask ourselves: Are the words our daughters hear from us primarily condemning and corrective or positive and uplifting? Do our words give them life and make them glad? While correction is necessary at times, our daughters should be the constant recipients of our encouragement.
And this encouragement can come in many forms and for many reasons. We can write a note, send an e-mail, encourage them in front of someone else, or simply tell them of our love. We can point out their personality traits and unique talents that we appreciate. We can draw attention to ways they have grown in their passion for God or one of the virtues of biblical womanhood; we can remind them of God's help in the midst of difficult situations. These are all examples of what my husband calls "Evidences of God's Grace"—ways God is at work in our daughters' lives. We must not let a day go by without communicating these encouraging thoughts to them.
Express affection. We should lavish affection on our daughters from the moment they wake up until they go to bed at night. We can do this verbally by simply saying, "I love you," many times a day. We can express physical affection through hugs and kisses. In the midst of correction we should reaffirm our love, reminding them that we discipline them because we love them. We never want our daughters to have even a moment's doubt about our love.
Make memories. One of my favorite ways to express tender love for my daughters was to plan special outings and find unique ways to make memories. Today we have a whole collection of memories that we review often with fondness and laughter. Both the planned activities and the spontaneous moments can all be potential memories if we apply a little creativity. And don't forget to throw in a surprise or two. Everybody loves a surprise!
These ideas have been just a sampling of the endless ways we can express tender love. Ultimately, our love will make our friendship and our home a safe harbor for our daughters.
Tedd Tripp points out:
The most powerful way to keep your children from being attracted by the offers of camaraderie with the wicked is to make home an attractive place to be.
Young people do not run from places where they are loved and know unconditional acceptance. They do not run away from homes where there are solid relationships. They do not run from homes in which the family is planning activities and doing exciting things.8
Let's be the kind of warm and affectionate mothers with whom our daughters want to spend time. Tender love liberally scatters gospel seeds in our daughters' lives. We can trust God to cause these seeds to take root and grow into a mature love for Him.
 1. Erma Bombeck, Motherhood: The Second Oldest Profession (New York: McGraw-Hill Book Company, 1983), 5.
 2. Ibid., 6.
 3. John Charles Ryle, The Duties of Parents (Conrad, Mont.: Triangle Press, 1888 repr., 1996), 6.
 4. Ibid., 4.
 5. Paul David Tripp, Age of Opportunity: A Biblical Guide to Parenting Teens (Phillipsburg, N.J.: P&R Publishing, 2001), 73.
 6. This list is adapted from my book Feminine Appeal: Seven Virtues of a Godly Wife and Mother (Wheaton, Ill.: Crossway Books, 2004), 128-132.
 7. Charles Haddon Spurgeon, Spurgeon at His Best (Grand Rapids, Mich.: Baker Book House, 1991), 143.
 8. Tedd Tripp, Shepherding a Child's Heart (Wapwallopen, Pa.: Shepherd Press, 1995), 195.

This column is part of an ongoing series on Mother-Daughter Conversations on Biblical Womanhood. Last month's installment:   A Mother's Example: Strive for Godliness, Not Perfection


---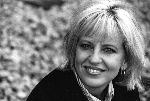 Carolyn Mahaney is a wife, mother, homemaker, and the author of Feminine Appeal: Seven Virtues of a Godly Wife and Mother, and Girl Talk: Mother-Daughter Conversations on Biblical Womanhood. During her more than 30 years as a pastor's wife, Carolyn has spoken to women in many churches and conferences, including those of Sovereign Grace Ministries, which her husband, C.J., leads. C.J. and Carolyn have three married daughters and one twelve-year-old son, Chad.



Nicole Mahaney Whitacre is the oldest daughter of C.J. and Carolyn Mahaney, as well as a wife, mother, and homemaker. She assisted her mother with Feminine Appeal, and is the co-author of Girl Talk. Nicole and her husband, Steve, have one son, Jack.

Carolyn and her three daughters keep a  weblog for women in all seasons of life, also entitled "Girl Talk."

This column was adapted for Crosswalk from Girl Talk: Mother-Daughter Conversations on Biblical Womanhood (Crossway 2005) by Carolyn Mahaney and Nicole Mahaney Whitacre © 2005 (Used by permission of Crossway Books, a division of Good News Publishers, Wheaton, IL 60187,  http://www.gnpcb.org.)