Unlock Your Kids' Learning Potential
Whitney Hopler

Live It Editor

2005

25 Aug

COMMENTS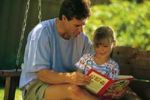 No matter what type of school your children attend – public, private, or home – you are their best teacher. As their parent, you can do more than anyone else to unlock their learning potential. Your influence can help them achieve more at school, and even more importantly, become lifelong learners.
Here's how you can unlock your kids' learning potential:
Give your kids a stable home environment. Since children learn best when they have a stable home environment, do everything you can to create one for them. Relieve their stress by simplifying your family's schedule. Clear your calendar of unnecessary activities. Make sure your kids have some unstructured, quiet, free time every day that they can use for rest, play, or thinking – all of which are crucial for their brains to absorb and process what they're learning in school.

Try to give each of your children some of your time every day, so they can just hang out and play or talk with you. Understand that your kids need your unconditional love, as well as lots of time to spend with you. Know that when kids' emotional needs are met, their ability to learn increases. Help your children deal with pressures at school by giving them support at home like hugs, kisses, and encouraging words.

Don't compare your children to their siblings or friends; instead, encourage them to compete only with themselves by striving to do their own personal best in school. Listen to your kids' worries and respond with understanding – not judgment or criticism. Share your own similar experiences from when you were their age and assure them that you'll help them however you can.

Help your children deal with crises like divorce, death, or moving by: assuring them that you won't leave them or quit loving them, giving them a support system of family members (such as grandparents) and friends who love them, reassuring them that they didn't cause the crisis, encouraging them to honestly express all their thoughts and feelings, giving them time for recreation, focusing attention on them, reestablishing a sense of order in their lives through a daily routine, getting them professional help (such as from a counselor) if necessary, and refraining from placing extra demands on them. Know that if you give your kids as much stability as possible, they'll be free to concentrate on their studies at school.

Foster a love for learning in them early. When your kids are preschoolers, help turn them on to learning by limiting how much television they watch; encouraging them to engage in pretend play with costumes, props, and toys; providing art materials for them to use and displaying their artistic creations; giving them playground equipment and toys such as balls, blocks, and puzzles to develop their muscle skills; cooking with them so they can learn basic principles of math and science; reading them stories and asking them questions about those stories; writing them notes and encouraging them to write what they can; and taking walks with them.

Raise readers. Understand that, according to learning specialists, reading is the most important of all study skills, because the majority of all schoolwork requires reading. Your children's reading levels will significantly impact their success or failure at school.

Motivate your kids to become lifelong readers by limiting their television viewing; giving them an abundance of books and magazines to read that match their interests, age levels, and the values you want them to learn. Also, encourage them to read whenever you're out (such as signs by the road or in the grocery store), read aloud to them and discuss what you've read together, and read frequently yourself to model good reading habits to your kids.

Raise writers. Encourage your children to express their thoughts and feelings regularly through writing. Give them the time and resources they need to write. Have them each keep a journal; write lists, notes, letters, cards, and e-mail; and compose stories and poems.

Avoid criticizing their writing too harshly (such as when they use invented spelling because they haven't mastered real spelling yet). Instead, give them generous amounts of positive feedback to help them gradually improve their writing skills. Encourage them to read their writing aloud to develop a sense of audience. Let your kids see you writing and explain the steps you go through in your own writing process. Write them notes to put in their lunchboxes or on their pillows, and encourage them to respond to the notes.

Since good thinkers tend to be good writers, engage your kids frequently in thoughtful conversations. Ask them questions regularly and encourage them to share their ideas. Create a book or family newsletter together. Encourage your children to reach out to others through their writing, such as by submitting a story or poem to a children's magazine or writing a letter to a missionary or soldier serving overseas. Display your kids' writing (just as you do their artwork) for a while; then save it for posterity.

Use the power of music to enhance your kids' learning. Realize that musical skills help advance learning in all other subject areas. Expose your children to a variety of musical styles – but especially classical music, which features structured, complex melodies that help brains function at peak levels.

Take your kids to live concerts. Have fun dancing to music together. Encourage them to play along to songs using simple rhythm instruments. Give each child the opportunity to take music lessons to learn to play an instrument of his or her choice. Develop a daily practice routine to reinforce what your kids are learning in music lessons. Learn to play an instrument yourself if you never had the chance to do so; dust off your old instrument and play again if you've already learned.

Develop your kids' math skills. Help your children see that math is an important part of everyday life. Explain how you use math for various projects such as balancing your checkbook, measuring and timing in cooking, etc.

Make math fun for your kids by showing them how it relates to their areas of interest (like the importance of score-keeping in sports). Give young children opportunities to do hands-on math activities, such as: sorting, setting the table, cooking, telling time, getting from place to place, counting toys, playing with puzzles and blocks, reading a calendar, comparing sizes and amounts, measuring height, singing number songs, and playing games that use numbers. Help your kids memorize math facts like multiplication tables by using flash cards.

Encourage your children to be entrepreneurs by setting up a lemonade stand in your yard or helping you with a garage sale. Help older children set up budgets to spend their money wisely. Give them opportunities to earn extra money by doing special jobs.

Encourage good study habits. Promote a positive attitude toward schoolwork. Make it a priority. Let your kids know that hard work pays off. Help your kids manage their time so they can get their homework done.

Pay attention to what your children do right rather than focusing too much on what they do wrong. Give them genuine praise for their efforts. Avoid bribing or threatening. Be interested in the content of what your kids are learning rather than just in what grades they're earning. Ask your children specific questions about their studies to engage in meaningful conversations with them about what they're learning. Break large tasks down into smaller ones to make them easier to complete. Help your kids plan ahead and set realistic goals. Encourage them to be responsible for their own work; don't do it for them. Instead, act as a coach and cheerleader.

Give each of your children chores at home to help them learn more about being responsible. Help your kids get organized. Place important school events, test dates, etc. on a calendar and map out the whole school year on it. Work with your kids to help them remember to write down homework assignments and bring home the right books and other materials.

Stock up on extra school supplies at home. Designate a consistent time and place for each child to study and do homework every weekday. Make sure your kids are getting enough sleep and eating a nutritious breakfast every day.

Help your kids' retain information. Teach your children how to effectively take notes, read and summarize chapters in books, and study for tests. Help them memorize facts and figures in an interesting way by making a game of it. Encourage them to find study partners or join a study group. Have them teach you (or a friend or sibling) the material they're studying for an upcoming test.

Develop a positive relationship with your kids' teachers. Communicate with each of your children's teachers as soon as you have any type of question. View the teachers as valuable teammates with you – allies, not adversaries. Strive to work together with those teachers to help your kids as much as possible. As often as you can, take the time to thank your children's teachers for all they're doing to encourage and support your children. Send in notes, attend parent-teacher conferences, and volunteer to help in the classroom however you can. Pray for the teachers, administrators, and other students at your kids' school(s) on a regular basis.

Keep your kids learning over the summer. Help your children to progress (rather than regress) in their learning during the long summer break from school. Do projects together that are designed to help strengthen each child's skills. Encourage your kids to each do at least one educational activity every day, such as working in a math workbook, writing in a journal, or going on a nature walk for science. Play educational games with your kids. Visit your local library every week to check out new books for summer reading. Sign your kids up for summer camps and programs that offer them opportunities to learn more about their areas of interest.

____________________________________________________
Adapted from School Starts at Home, copyright 2004 by Cheri Fuller. Published by Pinon Press, a division of NavPress, Colorado Springs, Co., www.pinon.org.
Cheri Fuller is an author and international speaker who has taught at every level from elementary school to college. She has written several books, including The Mom You're Meant to Be, When Mothers Pray, and Opening Your Child's Nine Learning Windows. Named Oklahoma Mother of the Year in 2004, Cheri has appeared on national television and radio programs and is a popular conference speaker. She and her husband live in Edmund, Oklahoma. They have three grown children.