11 Ways Families Can Adopt a Grateful Heart
Tricia Goyer

Author

2021

14 Sep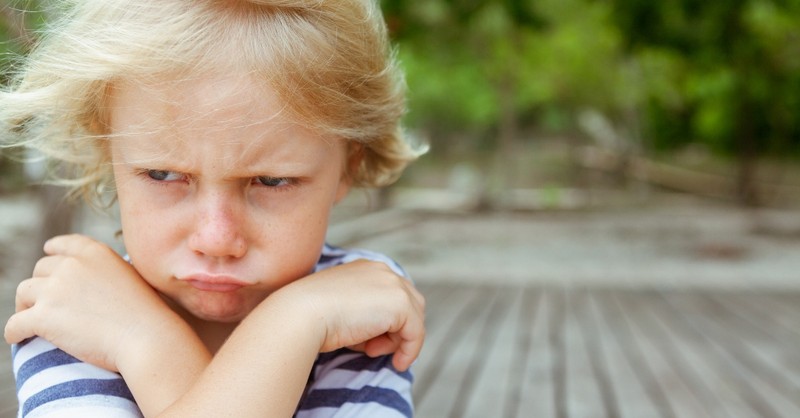 Does your family struggle with grumbling? Do you wish you all could adopt more grateful hearts? While grumbling can be frustrating, too often we move straight to correction instead of working to change things for the better. Yet when we transform from the inside, managing the outside becomes so much easier!
Grumbling comes from the French language, meaning "mutter between teeth." Of course, grumbling can be eye rolls, heavy sighs, and complaints, too. The good news is that change is easier than you think.
These are 11 ways families can adopt a grateful heart.
1. Discover what's behind the grumbling.
Bad attitudes, disobedience, and mouthiness tell us something's unsettled within our child or ourselves. The culprit can be anxiousness, worries, or fears. The grumbles may come because we're over-scheduled, or overwhelmed. They may come when we're hungry or weary. To troubleshoot this, make a list of when the grumbling is most likely to happen. Is it after too much screen time? Before dinner or near bedtime? Figure out if there's a reason for the grumpy attitude, and then proactively seek solutions. A snack, a hug, or a five-minute warning before turning off the television or video game can help. It also helps to look at your family's schedule and factor in more time for rest and downtime.
2. Consider what God thinks of grumbling.
When we feel stressed, grumbling comes naturally, but often we forget how much God hates grumbling. Sit down with your family and share Scriptures that show the importance of praise and gratitude instead of grumbling. For example, read about the Israelites in the desert when the whole community grumbled against Moses and Aaron. God had a promised land waiting for them, but they only focused on the challenges. And God wasn't happy with their attitudes.
Numbers 14:26-29 says, "The Lord said to Moses and Aaron: 'How long will this wicked community grumble against me? I have heard the complaints of these grumbling Israelites. So tell them, 'As surely as I live, declares the Lord, I will do to you the very thing I heard you say: In this wilderness, your bodies will fall—every one of you 20 years old or more who was counted in the census and who has grumbled against me.'"
Jesus also said, "Stop grumbling among yourselves," in John 6:43. Why does God hate grumbling? Because, even if we don't think so, it's saying, "God, you've failed me." Realizing this helps us to know this isn't just a little thing.
Photo Credit: © Getty Images/Bicho_raro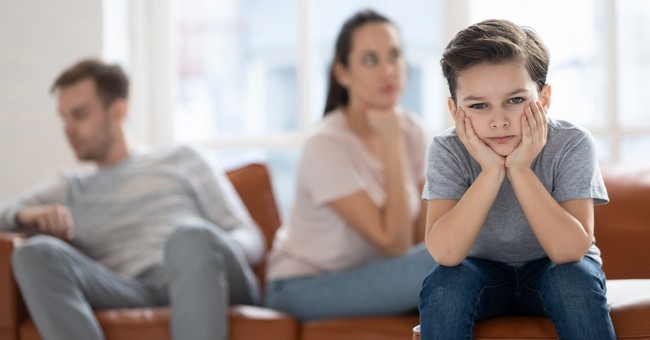 3. Remember, gratitude starts with us.
As parents, we need to model what we want our kids to follow. Kids grow in appreciation when they see us being grateful. We can teach kids from an early age to focus by doing that ourselves. When you feel like grumbling about something, instead, take a deep breath and make a mental adjustment. Ask yourself, "I want to grumble about this, but how can I be grateful instead?" Your kids will notice!
4. Even on hard days, look for something good.
Every day may not be good, but there is good in every day. It's our job to find it. Our perspective changes when we look for the good. You can even spend a few moments at dinner or bedtime sharing these good moments with each other.
5. Take control of unrealistic expectations.
We grumble because we expect things to go one way and get upset when things don't go as planned. Instead, when we prepare for our reactions, we handle situations better. For example, when we plan to offer a smile when someone is rude, we'll do that first. When we plan on praying for family members and friends when we are in a traffic jam or a long school pickup line, we have something positive to focus on.
6. Slow down and enjoy small moments.
Sometimes we get so focused on "the next thing" that we miss the beauty of the moments. It's so easy to let fatigue and tension steal what should be relaxed and happy times with our families, friends, and coworkers. But, it doesn't have to be that way! As you spend time at work or with your family, look for things even in the middle of your days that bring joy—things both big and small. Pause and enjoy the moments no matter how simple they seem, and teach your kids to do the same.
7. Seek God's help.
Gratefulness isn't something we can do in our strength. Yet, we can do all things through Christ who strengthens us (Philippians 4:13)! Just like many of the men and women in the Bible, when we feel weak or incapable, we can turn to God for help. God does not change, and He can help us now just as He's helped others through history.
Photo Credit: © Getty Images/fizkes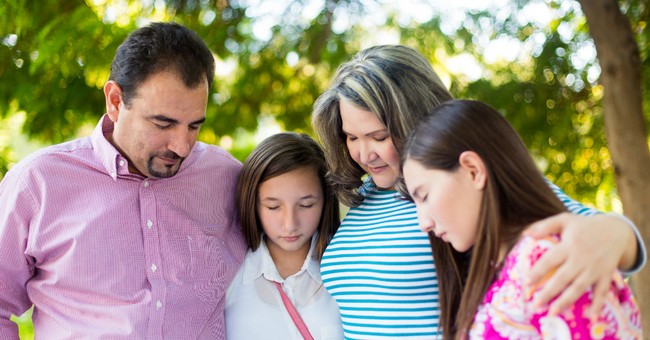 8. Create a gratitude journal with your kids.
Writing down good things helps us to build a record of things to be thankful for. We can train our families to seek out the goodness in everything and identify blessings. The more kids are encouraged to write down the good things in their lives, the more they will see them!
9. Teach "please" and "thank you."
It may seem simple, but these phrases go beyond good manners. When we speak our appreciation, we are reminded of what others have done for us.
10. Read books full of gratitude.
Books are an excellent way to teach children about morals such as honesty, gratitude, and thanksgiving. In The Grumbles that I co-wrote with Amy Parker, The Grumble Family tries not to complain, but bills and laundry and sibling squabbles kept everyone rumbling. When Grandma Grateful comes for a visit, things change. Through books, kids learn to have more empathy for others. They see how being happier and more responsible pays off.
11. Hardwire praise in your heart and home.
When we train ourselves to praise God, everything changes. Eventually, praise can become a habit. God deserves our praise, and our hearts change as we give it.
Just like other emotions, gratitude is an emotion we must cultivate. The more we practice each of these suggestions, the more we'll see our hearts grow in gratitude. This will not only impact our families but everyone we cross paths with in life. We can be the change we'd love to see in our world, and it all starts with being grateful.
Related: Listen to Our FREE Parenting Podcast!
Parenting in this day and age is not for the faint at heart. Mama Take Heart host Robrenna Redl is here to help equip and empower you with resources and practical takeaways, whether you're looking for ways to intentionally connect or to have hard conversations. So don't fret. Instead, take heart! Listen to an episode here, and then head over to LifeAudio.com for all of our episodes:
Photo Credit: © Getty Images/Aldomurillo
Tricia Goyer is a USA Today bestselling author. She has published seventy-five books and is a two-time Carol Award winner. She is part of the blogging team at TheBetterMom.com and currently leads a Teen MOPS Group. She lives with her husband John in Arkansas, where she is a busy mom of ten and a doting grandma. Here is the link to Amazon for The Grumbles.