4 Ways to Help Your Kids Cope with the Pain of a New Normal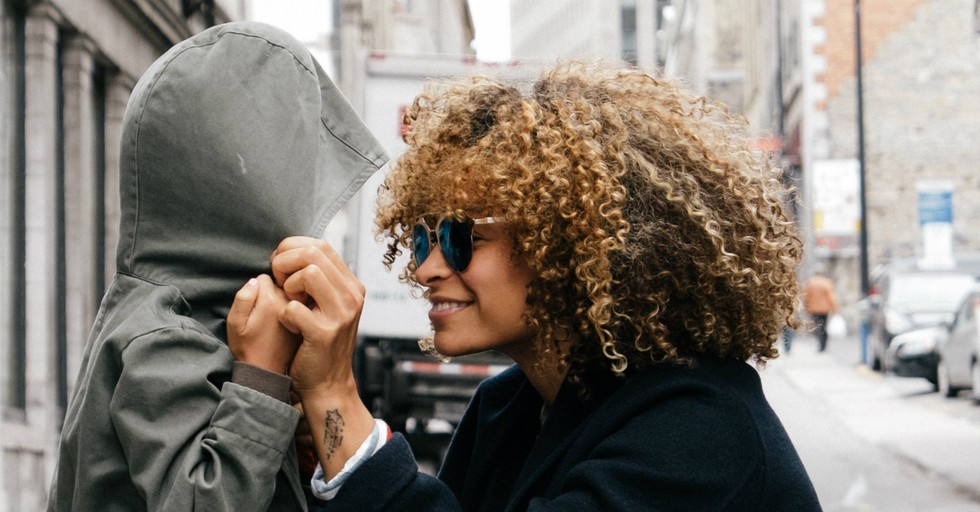 Our sons' and daughters' lives look a lot different than they did just three months ago. Instead of hopping on the bus each morning to join their teachers and friends at school, they open a laptop and study at the kitchen table, alone.
After-school activities, sports, and Wednesday night church gave way to walks around the neighborhood and quiet hours in front of the TV. Birthdays and celebrations are drive-by events or Zoom calls instead of fun, close-knit gatherings with the ones we love most. You're left wondering how to help your kids cope with the pain of a new normal.
For our family, this is far from the first time we've experienced tough loss or change to life as we knew it. More than once, a cross-country move for my husband's new job tore our kids away from all that was familiar. Grandpa passed away a few years ago, leaving a void of love and affection no one can fill.
Our youngest son experienced the unthinkable reality of removal from his birth parents and placement in the foster care system. While he's living a new normal as our cherished, adopted child, it can't erase the wounds of the past. Each of our kids has faced transitions and losses that tested their sense of security and peace in this world.
You and I know we can't insulate our children from change. We can't spare them from every kind of tragedy or grief.
No matter how much we long to create a stable, predictable life, we hold no control over what the future may drop in their lap. How can we encourage them in their hurts? How do we help them move forward with confidence instead of anger or fear?
What's needed to raise up resilient kids who adapt to life's changes without getting "stuck" in negative attitudes or emotions? We're facing your same questions and concerns in our home as we walk these days together.
Photo Credit: ©Unsplash/Sai de Silva
1. Name the Losses

Slide 1 of 4

Our kids need to bring their hurts into the light in order to grieve and process their pain. As parents, we can create a safe space for them to name their losses one by one. In this particular season, our kids might tell us,

"I miss my friends and teachers at school and church."

"I'm upset our vacation was cancelled."

"It hurt that nobody could come to my birthday or graduation party."

"When you run errands without me, I feel left behind."

"Everything I was looking forward to was cancelled."

"Online school is tedious and confusing."

"Every day feels the same—I'm so bored!"

"I'm frustrated you can't answer my questions about the future."

Allowing our kids to name each loss and hurt, question and frustration is a first step of healing. If we just listen—not offering quick solutions or minimizing how they feel—we let them know they're not alone.

They're not weak or at fault for struggling. The people and plans they've lost had value. As moms and dads, we can help our kids to release some pressure from the big feelings that have been building up inside.

The truth is, even as insignificant as these events may have been, what your kids (and everyone else) are experiencing is grief. We're all grieving what we used to know. What we used to look forward to. What we used to feel safe in.

Recognizing that what is really happening is grief is a powerful first step.

And, by truly acknowledging what's been lost from the past, they'll be set free to look ahead to tomorrow.

Photo Credit: ©GettyImages/fizkes

2. Create a New Rhythm

Slide 2 of 4

It's no secret that kids thrive in routine. We offer consistent meals and bedtimes to keep hangry meltdowns and fatigue from wrecking the day. The nightly routine of pajamas, stories, and snuggles wraps up the evening with predictable comfort. Tuesday piano lessons, Family-night-Fridays, and Sunday morning worship gave our weeks a predictable flow.

Kids' brains and bodies can be regulated by the rhythms we create for their days.

"Children thrive in stable and nurturing environments where they have a routine and know what to expect. Although some change in children's lives is normal and anticipated, sudden and dramatic disruptions can be extremely stressful and affect children's feeling of security. Within the context of supportive relationships with adults who act as a buffer against any negative effects of instability, children learn how to cope with adversity, adapt to their surroundings, and regulate their emotions." (National Scientific Council on the Developing Child 2007).

How can we build structure into these turbulent times? Start small. Create a few predictable habits your kids can count on. You might share a chapter of a read-aloud book over breakfast each morning. After breakfast, your child could tackle a simple list of chores you've posted on the refrigerator.

You can decide when and where homework will happen and how screen time will fit into the day. As a family, you might create a schedule for your weekly laundry, grocery shopping, trips to the beach or hiking trails, and game nights.

We can give our kids a measure of control over the schedule, too. Invite them to put family activities on the calendar. Give them a say in your meal planning. Challenge them to create their own study space where they feel comfortable, and choose the time of day they know they're most focused for learning.

When life feels random, routines are a gift to our family. With a little thought and intention, we can create a new normal that fits.

Photo Credit: ©Getty Images/Monkey Business Images

3. Tell God's Story

Slide 3 of 4

This year, our son has started his first read-through of the whole Bible. We told him if we read the Bible's stories through the lens of change, we'll see that God changed people's lives so they could change the world. We can point our kids to those stories to show how across scripture, one new normal led to another until Jesus came to save us all!

God called Abraham to leave home so he could father a great nation.

God led Joseph to transition from home to slavery, then from prison to the palace to save the nation from starvation.

Esther was plucked from obscurity and made to be queen so God could save her people from annihilation.

Ruth lost her husband and left her country, ultimately gaining a beautiful place in Jesus' family tree.

Jesus called Peter away from his simple life as a fisherman to become his disciple and a powerful voice in the founding of God's church.

Priscilla and Aquila were forced to relocate from Rome to Corinth, yet God used them to rescue Paul and partner in his world-changing ministry.

Over and over, the Bible shows that transitions—even the most excruciating, unforeseen kind of changes—are the catalyst for God to move. By breaking us free from what's safe and comfortable, he can use us to build his kingdom and make his name great.

Today, we feel disoriented and afraid of what's to come. Yet by looking back at how God works and moves, we find comfort. He will show up in the crazy. He will mark out a path for our families that holds purpose and blessings. No matter what has been taken from our hands, he will fill us, sustain us, and remake our lives by his good will.

He never changes and his promises never fail.

Photo Credit: ©Getty Images/Arkira

4. Choose Your Attitude

Slide 4 of 4

If I'm honest, I've had my share of mood swings and stress since this pandemic began. Some mornings, it took all I had to get up, pour the coffee, and push through even the shortest to-do list. Other days I was so bored and restless I found myself snapping at my kids and struggling to focus.

One moment I could be steady and calm, and the next I felt panic rising in my chest. As a parent, I want to be a stable rock for my children. Yet this season has exposed the cracks in my armor in a whole new way.

I'm only human. I can't be a perfect example to my kids of how to cope with the pain of a new normal. But good news—my kids don't need a perfect parent! They just need a mom or dad who's committed to an attitude of growth and trust along the way.

I love Charles Swindoll's perspective:

The remarkable thing is we have a choice everyday regarding the attitude we will embrace for that day. We cannot change our past… we cannot change the fact that people will act in a certain way. We cannot change the inevitable. The only thing we can do is play on the one string we have, and that is our attitude.

Today, I can give my kids a parent with an attitude of faith.

If I'm feeling low and discouraged, they can watch me name my feelings and pray for comfort. When I feel lonely, I can show them how to reach out for connection in creative ways. If the future seems bleak or scary, I can open the Word with my kids and read God's promises to be my "refuge and strength, an ever-present help in trouble" (Psalm 46:1).

Even if I can't answer their questions about what's next, I can hold our future loosely and wait for God to accomplish his "good, pleasing and perfect will" (Romans 12:2).

When I'm irritable and acting out on my stress, I can show humility to apologize and make it right. Our attitudes will teach our kids how to cope with a new normal than almost anything else we do.

There's no going back from change. And we know this journey of life will continue to twist and turn since change is inevitable for all of us. Aren't you grateful we serve a God who is constant and sure? He never sleeps. Never forgets. Never changes his mind, and is never surprised or confused.

When we feel we'll be drowned in the storm, he's right beside us in the boat holding power over the waves and wind. In prayer today, let's place our kids and our families in his hands that never let us go. He will guide us to help our kids cope with the pain of a new normal because he loves them with all he is.

Lord, we didn't ask for our lives to be turned upside-down. Our hearts are broken over every loss our kids have suffered. We feel helpless—we can't fix it or give them any assurances for tomorrow. Yet Lord, you promise to keep us under your wing. You say you establish your perfect plans in our lives, and you promise to use all things for our good in the end.

Show me, Lord, how to lead my kids to trust you more. Make me steady by your Spirit so I can give my children a parent at peace. Teach us to pray and put our future in your hands. Heal our hearts and give us courage. Draw us closer together and do a new thing in our hearts and our home. Your love is our life. Amen.

Photo Credit: ©GettyImages/Aldomurillo