What I Have Learned from Caring for My Elderly Mother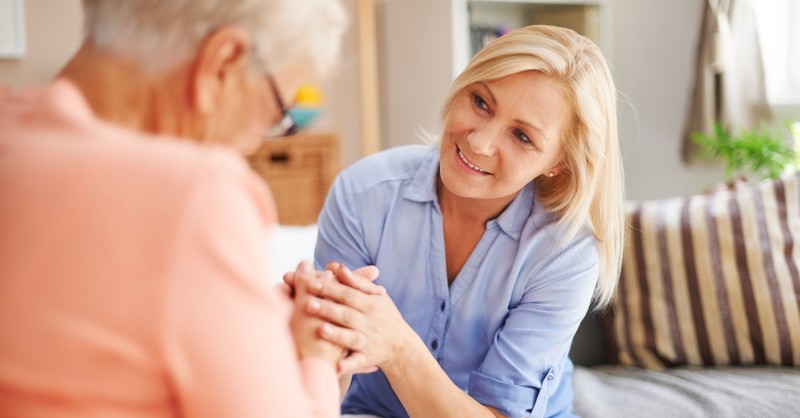 My mother and I used to joke all the time that we were not "nursey people," meaning that doing medical/nursing things made us queasy, and we both knew early in our lives that pursuing a career in the medical field in any way was not for us. We are still joking about it, but it is in the midst of the things that I have found myself doing for my mother in this stage of her life. She doesn't like being dependent and has fought it every step of the way, but we have come to terms with our roles in the situation and are doing our best. We sometimes find ourselves in opposition, but we still try to show courtesy and respect toward each other in those moments of opposition.
As of this writing, my mother is still living in her own home, caring for her dog and cat. A sitter comes in a couple of hours a day to check on her, remind her to take her medicines, and ensure she is eating properly and exercising. A housekeeper comes in one day a week, and the sitter does light housekeeping throughout the week. I order food from the local store that is delivered to her home, which they bring into her house, and, most of the time, my mother will put away her own food. She has a medical alert, which only came after a harrowing event that made her realize she needed one. She also takes care of her animals, and I believe this helps with her motivation and independence.
She does not qualify for any senior programs in our area, but she is determined to live in her home to the end, and I, along with my siblings, are trying to make that happen. My brother cooks for her a lot, which has helped her to eat better, but this situation is only temporary, so we decided to keep the routines the same with the sitter and housekeeper while he is there so that there are no significant changes when he moves away.
Here are some things I have learned so far in my journey of caring for my mother these last few years. I am still evolving in this role of primary caregiver, and I know that as things change, my role will also change.
Patience and Humility:
I have learned from caring for my elderly mother that I have to grow and change to be the daughter she needs me to be right now. It is not always convenient to do what needs to be done, and I have to learn to put some things to the side right now so that she is cared for and feels cared for.
I try not to rush when we have to go to the doctor or if, after that appointment, she wants to stop somewhere and have me run in and pick something up. I often needed to hurry to do something else, but I learned that if I rush or it just seems like I'm in a hurry, she feels guilty for taking up too much of my time. I never want her to think that I'm too busy. My mother always had time for my three siblings and me, even though she had a career as a drama and theater teacher. She had plays and practices that kept her busy, yet she had time to be at all our activities and games. I remember helping her put her tests together on the kitchen table while she was grading essays. She was a busy working mom. So even though I have lots going on with my wonderful husband of 40 years, with my job that keeps me from home till sometimes 7:00 in the evening, my adult children, and my grandchildren, I want her to know that she is important and that I have time for her.
Titus 3:2 says, "...to be peaceable, gentle, showing all humility to all men." The points about being peaceable, gentle, and showing all humility are what really hit home to me. There are plenty of opportunities to disagree with her care, food choices, and decisions being made, but don't let the relationship break over these things. I have found myself frustrated with certain things, but I always go back to remembering that this is not easy for her to be in this situation. She must be frustrated with her limitations and having to depend on others. My mother was such an independent woman all her life, and now to have to depend on us to do so much for her has taken a toll on her self-image. I want her always to know that we care for and appreciate her.
Acceptance and Kindness:
Another thing that I have learned along this journey is that I have to accept who my mother is now and that she may not be the same person I knew growing up. It is sometimes difficult to see my mother in this state when I have some amazing memories of how vibrant and adventurous she used to be. She and her friend were the first women in the annual Demolition Derby in the Dallas area many years ago. What a sight these two ladies made in that old white Cadillac DeVille wearing their matching white jumpsuits with pink sashes!
My mother is one of the most well-rounded people I have ever known. She is an expert on Shakespeare and Beowulf, politics and poetry, and movies and theater. She can talk to you about the Constitution and the Bill of Rights, dress down a young man in high school about manners and showing respect for his elders, and have him walk away respecting her more than before. She has met many famous people in her various careers and has been friends with some of the most interesting people in this country. So she has also had to accept some things in her later years that must be disappointing for her now. I remind myself of that sometimes when I wonder why she is not moving forward like I think she should or is not as motivated as I think she should be.
Showing kindness to her when I am frustrated with her is one of the most important aspects of caring for her. I sometimes have to go back and apologize for my stern treatment of her because I want her to get better but later realize that she is dealing with this even more than I am. Kindness in the face of these challenges helps her make it through another day of dealing with the disappointment of where she finds herself. My kindness toward her should be my first instinct, and I have learned to put that first when talking to her about something I am concerned about.
Dignity and Honor:
One of the things I have found that helps her to get out of the mulligrubs (you've heard that before, right?) is to ask her questions about the good times. I love to listen to her tell her stories: she's got some amazing ones! I want to record them and publish them one day, for she has done and seen so much in her 85 years.
I believe one of the most important things that we can give our elderly parents in this stage of their lives is dignity and honor. Some of the things they have to endure because of their medical issues can take a toll on their dignity. We must be intentional in ensuring they have every opportunity to keep that dignity and honor in their lives.
One example is this: I have been on my mother's checking and savings accounts for many years, but initially, it was only for estate purposes. If something happened to her, the checking account would be available to handle the house and such until the estate was closed. But as her sight and lack of technology savvy have declined, I have been doing more for her concerning her accounts. I still don't do anything on either of these accounts without talking to her about it. I always ask her if she wants me to do something about a situation. She handled her finances all those years after my father passed away at the age of 50. My mother was only 46 with one more child at home to raise when he passed, and she learned to handle all of it very quickly. Over time, she has asked me to take some things over, but only if it is her decision. We should not take over something too quickly that they have been doing on their own for so long. This is one way for them to keep their dignity.
Another example is when my mother was 80, I talked her into going with me to a reunion at my high school, where she was a teacher for many years. She had not traveled for several years and wasn't sure if she could do it. But I convinced her that we could make the eight-hour drive, stay the weekend with an old friend, and drive the eight hours back, and I am so glad we did. The reunion celebrated 50 years of the dance team at my high school, and she was the first sponsor for the dance team. She was instrumental in getting it started, developing its purpose and structure, and even designing the first uniform they are still wearing to this day. When the hosts found out that my mother was coming, they were so excited! It almost became all about her. Everyone wanted their picture with her, and many stopped her to tell her how she had made such a difference in their lives, either through her speech class, drama class, or mock trial, inspiring them to be in their chosen career. It was such an inspiring weekend that she felt so much better about her life and what a difference she had made in so many people's lives.
Look for ways to remind your parents of things they had done when they were younger. One of her former students heard that she had been in town, and he sent me a message to read to my mother about how much she meant to him and that much of his success he credits to her pushing him and caring about him. I read it to her, and she was so glad he communicated that to her.
Ultimately, this is her life, and even though we may disagree on a number of things, she decides to live it the way she wants. She is the mother who stayed up all night when I was a fussy baby. She is the mother who pushed me in high school to do better, so college was an option. She is the mother who listened to me while raising my three sons. She inspired me to be a teacher and to make a difference in the lives of young people. I remind myself of these things when things get hard, when doctors don't have good news, and when she doesn't want to get up when I want her to. It's her life, and I need to respect that.
Photo credit: ©GettyImages/gpointstudio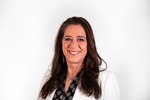 Jaida Campbell is a mother of three grown sons, a grandmother of three grandkids, a former pastor's wife, author, educator, mentor, and world-traveling missionary. She graduated from Rhema Bible College in Supportive Ministries and Tennessee Tech University in Education. She taught middle school math for 13 years and now mentors at-risk students in middle school. During her school breaks, when not visiting her grandkids, she is traveling somewhere in the world to minister to the hopeless, the hurting, and the hungry. Check out her first self-published book, Live Like Royalty, which can be found here.
Parents: Need Help Navigating Our Crazy Culture with Your Kids? Listen to Our FREE Parenting Podcast!
Christian Parent/Crazy World with Catherine Segars is available wherever you listen to podcasts. Listen to our episode on battling for your kids in prayer by clicking the play button below:
The views and opinions expressed in this podcast are those of the speakers and do not necessarily reflect the views or positions of Salem Web Network and Salem Media Group.
Related video:
Are you in the trenches with your toddlers or teens? Read Rhonda's full article here!