Working Moms: Go from Frazzled to Fulfilled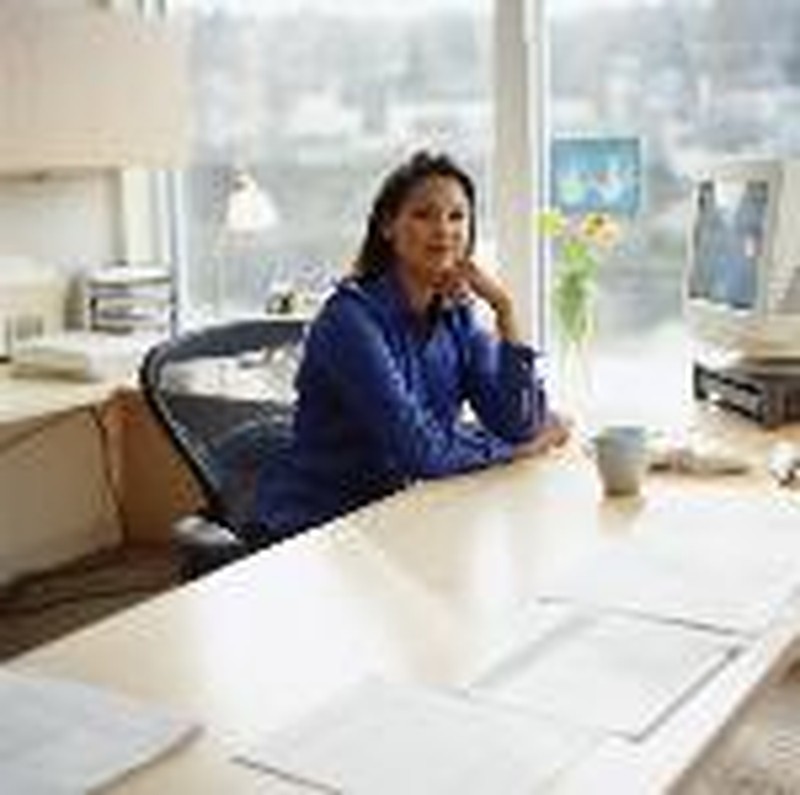 How do you feel when you're trying to get from your office to your daughter's recital or your son's game, but a traffic jam makes you late? How about when a big project is due at work, but one of your kids is sick?
For moms who work professionally (either from home or outside the home), it's all too easy to feel frazzled. But your life doesn't have to spin out of control. If you're deliberate about the decisions you make and rely on God's strength, you can trade your frazzled feelings for fulfillment.
Here's how you can go from frazzled to fulfilled as you combine work and family:

Handle guilt in a healthy way.

Consider which circumstances and people in your life are making you feel guilty. Think about whether or not you sometimes impose guilt on yourself. Then determine whether or not your guilt is valid (an urging from God to make some changes in your life) or not (a bad feeling that has no basis in a real problem).

Since working moms often feel guilty about working outside the home, pray for God to show you clearly whether or not you should be doing so. If so, ask Him for peace about it. If not, ask Him to help you think through alternatives. Ask other working mothers to share some ideas with you as you figure out any new plans for your life.

Whenever your husband or one of your kids reacts negatively to a work/family conflict, respond in a calm and reasonable manner rather than through an emotionally charged reaction. Consider whether your family member has a valid point without dumping a huge load of guilt on yourself. Work with your family to find a solution. Rather than striving to please everyone or be a "perfect" mother, seek God's will in all you do and pursue the peace that only He can give you.
Be a positive parent.

Think about what you hope your kids will be like five or ten years from now - especially what character qualities and value systems you hope they'll possess. Then write down specific parenting goals based on who you hope your children will grow to become.

Look for teachable moments in the course of each day to communicate healthy values to your kids. Consistently discipline your children with love and firmness whenever they are dishonest, disobedient, or disrespectful. Plan simple devotional lessons you share with your kids on a regular basis.

Be real with your kids; don't be afraid to let them see you make mistakes and learn from them. Model humility and compassion for them. Encourage them to have a reverence and respect for God.

Take your time and ask for God's wisdom to find good quality childcare. Make plans for what to do when one of your kids is sick. Find reliable transportation for your kids to and from school, and to extracurricular activities. Establish a regular routine for your kids to get their homework done well and on time. If you're a single parent (or if your husband is away on business often), find support through places such as your church and a babysitting co-op.

Develop a co-parenting plan with your husband during a meeting with him where you each clearly communicate your expectations of how things should work in your family. Pray together for your kids and your marriage. Divide household responsibilities equitably, according to each other's talents and natural bents.

Be flexible and open to change. Don't keep score on each other and be willing to give all you can and cover for each other when necessary.

Create a family calendar. After you return home from work or your kids return home from school, look them in the eyes, genuinely listen to them, and touch them in encouraging ways (such as a hug). Write notes of encouragement to your kids and speak encouraging words to them. Smile. Share their emotions. Make a habit of doing "devotionals-on-the-run" in which you write a Bible verse in a journal and invite your kids to write a comment about it while you're at work. Then discuss it when you return.
Make loving relationships a top priority.

Realize that building close relationships with others is vital, despite your busy schedule. Take a genuine interest in other people by listening to them well and looking for the value in them.

Be loyal and trustworthy. Be a giver rather than a taker, and be as generous as you can. Laugh and have fun with your friends and family. Overlook petty annoyances and focus on the best in other people. Build rapport with others around your common interests. Be open, honest, and real. Find creative ways to flirt with your husband on a regular basis.

But as you build relationships with other people, keep in mind that there is only One relationship that can ultimately fulfill all of your needs - your relationship with Jesus. Remember that people will inevitably disappoint you sometimes, but you can always count on Jesus. Place your heart's desires in the right place - with Him.
Equip yourself for business success.

Define what business success means to you. Once you visualize it in clear and specific ways, work toward it, keeping your eyes on your goals rather than your immediate circumstances.

Educate yourself about your business: What makes it work? Who are the most successful people within your line of work? What can you learn from them?

View your job as a service to God. Ask God to give you the strength and direction you need to do your best. Take responsibility for your actions. Be innovative and look for new ways to do your best as you put your talents and skill to use in the workplace.

Understand what your employer expects from you on the job and what your family expects from you at home. Then sort through what's necessary and what's not.

Demonstrate integrity at work and at home. Persevere when challenges come your way, and doors for business opportunities that are meant to be will eventually open. Clear your focus so you can fully engage wherever you are at a given time: When you're at work, focus on work and put other concerns aside. When you're at home, leave work tasks behind and be fully available to your family. (If you work from home, create clear distinctions in your schedule between work and family time, and stick to them as much as possible.)

Assess your business strengths, weaknesses, opportunities, and threats. Build on what you do well. Develop genuine friendships with mentors, peers, and people whom you can mentor as you network to build your business.
Make time for fun.

Intentionally plan to have fun by putting fun activities on your calendar. Relax and laugh on a regular basis. Pursue a hobby. Be willing to be flexible and spontaneous. Seek out new adventures. Get ideas for fun things to do from books and by talking to every member of your family about what they each enjoy. Celebrate the different seasons, as well as birthdays and holidays, in creative ways.
Make time for personal refreshment.

Understand that you can only care well for other people if you take care of your own needs first. Figure out what activities are currently wasting your time (such as running unconsolidated errands) and eliminate them to streamline your days and nights. Determine your priorities and schedule your time around them. Minimize interruptions. Keep your to-do list reasonable, and rank items on it in order of their importance. Try to complete one task before starting another. Plan ahead.

Take a Sabbath day of rest and worship once a week. Stay filled emotionally through friendships, journaling, casting your cares on Jesus, and getting counseling when necessary. Exercise and eat nutritiously to replenish your body. Talk with God in prayer throughout your day.
Accept God's grace and relate gracefully to others.

Take stock of all your blessings and thank God for them. Don't try to earn favor with God; accept His unconditional love instead. Understand that what matters most to God is not your performance, but your relationship with His Son, Jesus, whose sacrifice on the cross has paid for your sins and who alone can connect you with God.

Demonstrate grace at work by showing kindness toward all people you encounter there, speaking in love, holding people accountable for their actions when necessary, helping others become better in their work, doing your best without viciously competing, showing integrity and loyalty, having a forgiving spirit, and practicing random acts of kindness.

Demonstrate grace with your family by having patience when people are slow, understanding and accepting different personalities and learning styles, speaking kindly, gently helping when your kids don't understand something, disciplining in love, being pragmatic but not dogmatic, being flexible when necessary, exercising discernment, tenderly teaching, listening with both ears to the heart of an issue, setting thoughtful rules and boundaries, and showing mercy and forgiveness.

Ask God to help you get rid of unforgiveness, bitterness, and anger each day.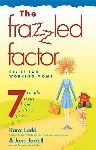 Adapted from The Frazzled Factor: Relief for Working Moms copyright 2004 by Karol Ladd and Jane Jarrell. Published by W Publishing Group, a division of Thomas Nelson, Inc., Nashville, Tn., www.thomasnelson.com.

Karol Ladd, formerly a teacher, is the author of 15 books, including her CBA bestseller and Silver Angel Award-winning The Power of a Positive Mom. She is the founder and president of Positive Life Principles, Inc., and is also the co-founder of a character-building club called USA Sonshine Girls. Karol is a frequent guest on radio and television programs, sharing creative ideas for families and positive principles for life. She and her husband, Curt, have two daughters.
Jane Jarrell is the author of 12 books, including Secrets of a Mid-Life Mom, and co-author of 20 books. A charter member of MOPS National Speakers Bureau, Jane is also a radio and television guest and has written columns for HomeLife, Momsense, SHINE, and Heart at Home magazines. Jane and her husband, Mark, have one daughter.