31 Real-Life Tips the Proverbs 31 Woman Wants to Teach Us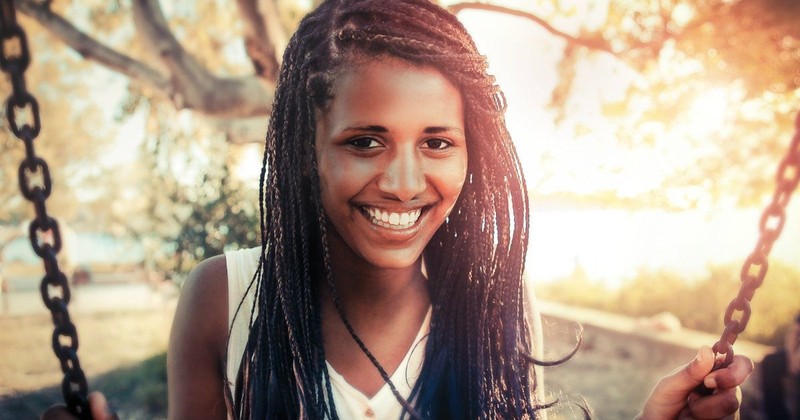 The infamous Proverbs 31 woman wasn't the perfect role model. In fact, I'm sure she had struggles and weaknesses just like the rest of us. But God chose her as an example for us, so I'd like to share my own "modern girl" tips gleaned from this ancient lady. If you're not married and/or not a mom, these may not all apply to you, but that's okay—take the root of these ideas and creatively apply them to your own life.
"Who can find a virtuous wife?
For her worth is far above rubies."
1. Find your virtuoso.
You don't have to be a genius, expert, or prodigy, but you can find that one thing that allows you to shine! Afraid of failure? Truth is, we all are. But, we will 100% fail at anything we do not attempt. Find something in which God has gifted you and shine for His glory!
2. Number your value.
One of the things that makes a ruby so valuable is its number on the Moh's Scale of Mineral Hardness. Next to diamonds, which have a hardness of 10, rubies boast a solid 9.
Dear one, how do you number your value? Did you know that your inner strength, the Holy Spirit of God, determines your worth? Oh, how valuable you are!
"The heart of her husband safely trusts her; so he will have no lack of gain.
She does him good and not evil all the days of her life."
3. Create a "trust fund" for your husband's heart.
A trust fund holds what is valuable—protecting it and keeping it safe. By being honest, dependable, and trustworthy, we are creating security for our husband's hearts.
4. Join him.
Stagnancy in a marriage can affect even the strongest relationship. A lack of fulfillment can fuel dangerous discontent. Let's be proactive in finding ways to connect and reconnect. Try joining your husband in something he likes…yes, even video games! (You might even get hooked.)
5.  Appreciate dirty socks.
The next time you see dirty socks on the floor or see the laundry piling up, stop and give thanks for God's abundance! Try it. It works. You'll never look at dirty socks the same way again.
"She seeks wool and flax,
And willingly works with her hands."
6.  Be willing.
Lack of motivation hits all of us at various times, but having a willing heart is crucial to being available to those we love. Instead of trudging through our day with a sense of gloom, let's work with willing hands in whatever place the Lord has us. What project needs your willing hands today?
"She is like the merchant ships,
She brings her food from afar."
7. Ditch the Drive-thru.
Listen, I am the queen of fast food. I love it, crave it, and enjoy it. However, I know without a doubt that I need the right kind of fuel for my body to be full of life and vitality. Let's seek out natural, God-made foods to feed to our families, even if we have to drive across town to get it!
"She also rises while it is yet night, and provides food for her household,
and a portion for her maidservants."
8. Set the alarm.
Honestly, I'd like to skip this point altogether. I really like to sleep. Rising early while it is still dark does not appeal to me. However, I know from experience the value of early mornings. Uninterrupted prayer and time in the Word makes all the difference. When I neglect these things, my day just seems "off."
9.  Join forces.
Gone are the days when mothers, daughters, aunts and cousins worked together to keep a household running smoothly. Nowadays, women are lone soldiers trying to juggle it all. Consider joining forces with family and friends to cook, clean, and just do life together.
"She considers a field and buys it;
From her profits she plants a vineyard."
10.  Watch Shark Tank.
I really admire women entrepreneurs. I've seen simple ideas turned into successful businesses. Think you don't have what it takes to be a businesswoman? Think again. How many times per week do you make tough decisions, plan out budgets, and oversee other people?
Those are the foundational ingredients to create something revolutionary!
11.  Invest wisely.
A lot of us feel intimidated at the thought of becoming financially savvy. But the Lord calls us to be wise with the money He blesses us with. I am currently reading a terrific book called, The 21 day Financial Fast, by Michelle Singletary. I highly recommend it to anyone wanting to be better stewards.
"She girds herself with strength,
And strengthens her arms."
12.  Wear a girdle.
From the 1920s to the 1960s, girdles were used to shape, reinforce and strengthen the torso. (Today, we have Spanx.) But let's focus on something more important -- what are you using to gird yourself with strength? "Finally, my brethren, be strong in the Lord and in the power of His might. Put on the whole armor of God, that you may be able to stand against the wiles of the devil." (Ephesians 6:10-11)
"She perceives that her merchandise is good,
And her lamp does not go out by night."
13.  Be confident.
Are you confident in your work? Are you afraid of being prideful if you promote what you do?
Think of it this way… In all the work you are doing, work the best you can, as if for God, not men (Colossians 3:23). Instead of self-promotion, we can confidently say, "My work is good because the Lord has ordained it."
14.  Be on call.
Any new mom knows that she is not guaranteed a full night's sleep. In fact, I remember many seasons when I would be awakened by crying, puking, or a kid standing quietly by my bed— (scaring me half-to-death). When God prompts our hearts, even at 3 a.m., let's utilize that time to pray and more importantly, listen. Precious things may be revealed in the quiet hours of the night.
"She stretches out her hands to the distaff,
And her hand holds the spindle."
15.  Grow a third arm.
A distaff is a long rod used to hold the wool so that a person's hands can work freely. I liken that illustration to automating our lives as much as possible so that we will be free to handle what matters most. Let's get organized so that our households will run smoothly and we will have more time to spend with loved ones.
"She extends her hand to the poor,
yes, she reaches out her hands to the needy."
16.  What's your mission?
What is one thing can you do to make a difference? Pray for God to lead you to the exact cause He has in mind. There's no better feeling than knowing you truly helped someone in need. What 3 missions will you investigate today?
17.  Be a giver.
There have been stories of wealthy people who have given away ninety percent of their income. Wow! Let's be BIG givers of our time, talent, and treasure.
"She is not afraid of snow for her household,
For all her household is clothed with scarlet."
18.  Plan for a rainy day.
Clothes don't have to be name brand to be of good quality. Simply having the essentials for every season is enough. Do you buy winter clothing in the spring when it's on clearance, or summer clothing in the fall? It's a great way to dress the whole family at a fraction of the cost.
"She makes tapestry for herself;
Her clothing is fine linen and purple."
19. Sow seeds of faith.
I do not have a talent for sewing. I've made a few curtains that turned out decent only by sheer luck and determination. Mostly, I spend my time trying to fix the tangled bobbin and knotted thread. However, as a Christ follower, I want to become proficient at sowing seeds of faith. I pray that we would all have a heart to "sew" truth into the fabric of people's lives.
20. Dress well.
I admire women who are put together. My mother-in-law is one of them. She always has the matching accessories and beautiful layers. But what I love most is that she cares about her appearance. She takes time to choose her clothing wisely. As a girl who loves yoga pants and pajamas, this concept is difficult. However, I want to take good care of the body God has given me and dress in a way that will honor Him.
"Her husband is known in the gates,
When he sits among the elders of the land."
21. Uphold his good name. 
Something I hear from my husband's coworkers on occasion is how great a guy he is. And I wholeheartedly agree. My Jim is patient, thoughtful, and smart. He handles things with calm clarity and relates well to his coworkers. As his wife, I don't want to do anything to hinder that! I pray that my words and actions will always be supportive and affirm what others are already saying about him.
"She makes linen garments and sells them,
And supplies sashes for the merchants."
22.  Make something.
What is your talent? Cake baking? Painting? Administration? Whatever it is, go for it! For me, it's writing to encourage others. In essence, the "sashes" I make are words of affirmation. What will you make today? Supply others with the fruit of your gifts.
23.  Do business.
This concept is difficult for me because I am not a business minded person. I tend to be day-dreamy and creative. But let's use our brains, ladies! The Lord has given us the capacity to learn and be business savvy. We can do it!
"Strength and honor are her clothing;
She shall rejoice in time to come."
24.  Be honorable.
Have you ever met someone who exudes strength and dignity? She is kind and compassionate, but at the same time confident and secure. There is a special beauty that comes from a woman who knows in Whom she has believed; that He is able to take what she's committed to Him! (2 Timothy 1:12)
25.  Don't worry about the future.
In this day and age it is easy to worry about what might happen. Dear one, the future is already written. We know how the story ends!
"She opens her mouth with wisdom,
And on her tongue is the law of kindness."
26.  Learn the Proverbs.
When my kids were little we memorized 31 different Proverbs—one from each chapter. I still remember reciting them together in the car or around the table. I even designed flashcards with pictures to help them remember. Of all the attributes in the Bible, wisdom is said to be more precious than gold. Let's be sure that what we say is truthful and wise.
"She watches over the ways of her household,
And does not eat the bread of idleness.
Her children rise up and call her blessed;
Her husband also, and he praises her."
27. Fight the urge.
With all the media, it's tempting to spend too much time chained to our devices. Let's resist that urge and be active participants in our family's lives. Let's take a look around and unplug for awhile.
28. Learn to balance parenting with relationship building.
Unfortunately, I learned the hard way that parenting without relationship building results in resentment. Kids who are constantly disciplined without a balance of nurturing, grow angry and distant. Let's be intuitive mothers who discipline consistently, yet love constantly.
29. Be someone they can't do without.
I've always wondered what made the Proverbs 31 woman so outstanding that her family called her blessed and her husband praised her. Perhaps, it was her ability to keep things running smoothly while deepening her relationships. What do you think?
"Many daughters have done well,
But you excel them all."
Charm is deceitful and beauty is passing,
But a woman who fears the Lord, she shall be praised.
Give her of the fruit of her hands,
And let her own works praise her in the gate."
30. Investigate true beauty.
I read a story once about an older woman who decided she'd had enough of the world's advice about beauty. She forced herself to look in a full-length mirror for twenty minutes, seeing every flaw and unattractive part. Then, she determined to thank God and live in freedom from the world's standard—for good.
When was the last time you thanked the Lord for making every part of you? Remember that you are fearfully and wonderfully made!
31.  Embrace humility.
Ladies, we don't have to prove anything. We don't have to live up to other's expectations. We just need to follow Jesus' commands. And what does the Lord require of us? To act justly, love mercy, and walk humbly with God. (Micah 6:8)
When we simply abide in the True Vine, allowing His life-giving sap to produce fruit in our lives, all the striving can cease. We can be women of virtue and strength even in these uncertain times. Be encouraged today! You are precious and have great value in the sight of God.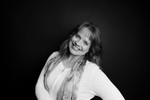 Jennifer Waddle is best known for words of encouragement as an Author, Speaker and Musician for Women's Ministry. She currently has three published books on Amazon and is a regular contributor for WomensMinistryTools.com and GotQuestions.org. Jennifer is committed to sharing authentic messages of hope to women of all walks of life. She loves being a wife of 24 years, mom of four, and nana of two. Most of all, she cherishes her time spent in the Word of God, with a cup of coffee and a beautiful view of the Rocky Mountains. Contact Jennifer here: www.jenniferwaddleonline.com or encouragementmama@gmail.com.