How Can We Resist Temptation?
Cliff Young

Crosswalk.com Contributing Writer

2008

1 May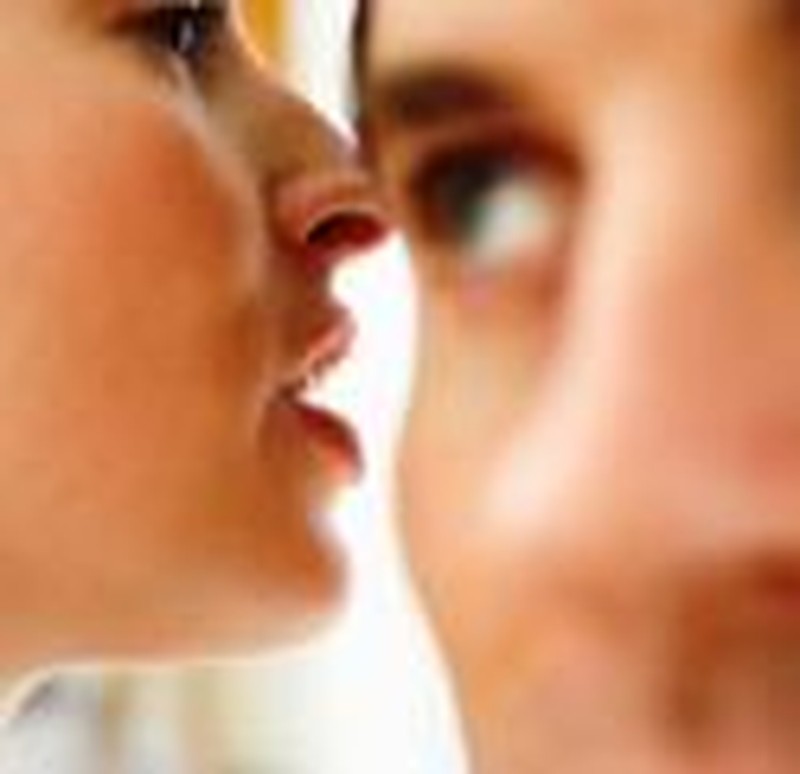 Purity demands that we know ahead of time what we will do when temptation comes.
— T.W. Hunt
I was recently posed the question, "How should singles resist the temptation to fulfill our physical desires outside of marriage?" This question makes it sound as if all singles struggle with the temptation of physical desires. For those of you who don't struggle with this temptation, Praise God! For the rest of us, the Bible gives us some practical instruction and lessons on how we may be able to handle this and other temptations.
temptation, n. – the state of being tempted especially to evil. (M-W.com online dictionary)
evil, adj. – morally reprehensible. (M-W.com online dictionary)
It is not very difficult to find present-day examples of singles (and married people) who struggle with physical desires, and being tempted by morally reprehensible things. Every day there's a story in the news about somebody dealing with an "inappropriate sexual relation."
As singles, a common notion is that "once I get married I won't be tempted anymore" (to fulfill physical desires because they will all be met). That is the "hope" for all of us, but it is only a "hope" unless we learn to take measures while we are single in order to guard ourselves from acting upon our temptations. Our desires physically are probably going to be the same, whether single or married, and if not fulfilled these desires can lead to action—ones with disastrous and life-long repercussions.
David and Joseph
King David and Joseph will always be remembered—King David often for his infidelity and Joseph for his "heroism" in fleeing from sexual temptation. Although they lived 900 years apart, they each led remarkably similar lives:
Shepherd in their youth
Not valued by their siblings
Lives were spared
Took advantage of opportunities
Follower of God and found favor with God
Became very powerful
The difference between them came when they faced a similar temptation and how each handled the situation.
David
As he looked out over the city, he noticed a woman of unusual beauty taking a bath. He sent someone to find out who she was, and he was told, "She is Bathsheba, the daughter of Eliam and the wife of Uriah the Hittite." Then David sent for her; and when she came to the palace, he slept with her.
— 2 Samuel 11:2-4
Joseph
His master's (Potiphar) wife took notice of Joseph and said, "Come to bed with me!"
— Genesis 39:7
And though she spoke to Joseph day after day, he refused to go to bed with her or even be with her. One day he went into the house to attend to his duties, and none of the household servants was inside. She caught him by his cloak and said, "Come to bed with me!" But he left his cloak in her hand and ran out of the house.
— Genesis 39:10-12
This scene with Joseph may seem so foreign to us, an attractive (assuming), married, powerful, woman makes advances toward a handsome, well-built man and the man runs away. Sadly, it is a scene rarely shown on television or in the movies these days. Joseph obviously had some amazing qualities that gave him the strength, virtue and integrity in order to withstand constant solicitation and sexual advances.
Although Paul's instructions in Ephesians 6:10-18 to believers—to be "strong in the Lord" and to "put on the armor of God"—was chronicled over 1900 years later, Joseph seemed to have clothed and protected himself with armor in all of his decisions and actions. How can we follow Joseph's example and live a pure and godly life? A good starting place is to arm ourselves with the armor of God.
Armor of God
These are our defensive weapons:
Belt of Truth – The belt of a warrior served as a foundation on the armor where weapons were attached. Jesus is our foundation, and God's Word (the truth) is where we connect to him. To understand what it says about sin and temptation, we need to know and understand the Word.
How can a young man keep his way pure? By living according to your word.
— Psalm 119:9
I have hidden your word in my heart that I might not sin against you.
— Psalm 119:11
The truth shall set you free [from sin].
— John 8:32

It is one thing to read, study and memorize verses in the Bible, but it's another thing to actually apply what we read to our everyday life. When we read the Bible, we are held accountable in God's eyes for what we read. If we don't apply what we read in our lives, we sin against God.

Therefore, get rid of all moral filth and the evil that is so prevalent and humbly accept the word planted in you, which can save you. Do not merely listen to the word, and so deceive yourselves. Do what it says.

— James 1:21-22

Breastplate of Righteousness – The breastplate of a warrior protected all of his vital organs from physical danger, while the breastplate of righteousness protects our heart and our soul from emotional and spiritual danger. In order to wear the breastplate, we must choose righteousness over what we may think or feel, or what our friends or society tell us to do. Our command is to follow the Lord in righteousness, but not through good works or actions on our part, but through our relationship with him. Oftentimes, God is thought of as one who wants to put restrictions on us and has us give up earthly pleasures. In reality, he is trying to protect us from making poor choices (giving in to premarital temptations) and refocus us on things that bring eternal pleasures.
Draw close to God, and God will draw close to you.
— James 4:8
For a relationship to grow, time must be invested and spent in conversation, in interaction, and in person. I cannot ask Jesus into my heart and then go on with my life expecting God to take care of it. I must take time to learn about him and his Word. I must spend time in prayer, talking to him. I must sit quietly to meditate on him and listen for his voice (not necessarily audibly, but through his Spirit).
Feet of Peace – Warriors often wore sandals with small nails, similar to spikes, for stability in fighting. Our stability and peace comes from the knowledge that Jesus overcame death in order for us to have life. That knowledge should encourage us to take measures in order to protect ourselves from situations that would jeopardize our relationship with the Lord.
Protect your spirit by praying; alone and with your partner
Protect your mind and thoughts with (images of) things of God, not of the world or lustful desires
Protect yourselves by not spending time alone in situations that can lead to fulfilling your physical desires
You do not belong to yourself, for God bought you with a high price. So you must honor God with your body.
— 1 Corinthians 6:20
Joseph chose to avoid being in the presence of Potiphar's wife knowing that she was pressuring him for sex. When Joseph was finally caught alone and confronted by her, he ran. There is no honor lost for running away from a temptation that is wrong in God's eyes.
Flee the evil desires of youth, and pursue righteousness, faith, love and peace along with those who call on the Lord out of a pure heart.
— 2 Timothy 2:22
Shield of Faith – The shield in warfare was used to protect a warrior from arrows and swords. At times, a number of warriors would stand together overlapping their shields in order to provide protection for the entire group. Sometimes I act as if I can stand alone against the enemy, thinking that I can "do all things through me" instead of "through Christ." I cannot protect myself in a spiritual battle, which is what physical temptation outside of marriage is. I must have a strong faith in God, and I must have someone to be accountable to.
A person standing alone can be attacked and defeated, but two can stand back-to-back and conquer. Three are even better, for a triple-braided cord is not easily broken.
— Ecclesiastes 4:12
At one time David and Jonathan were inseparable. They stood by each other's side to battle physical enemies and spiritual enemies. When Jonathan died, David lost his closest friend and the one person to whom he was accountable. Things may have been different for David with Bathsheba had Jonathan been alive.
Helmet of Salvation – The helmet was constructed to protect all parts of the head of a warrior. Our head is the most vulnerable area to temptation as it enters in through our eyes, ears and mind. Jesus can deliver us from evil as our helmet, but we have to first receive him and be delivered by him. Our eyes and mind must always be on Him and not on those things around us that make us stumble.
Temptation and images enter our eyes through movies, television, and even video games. It enters our ears through the music we listen to. It enters our mind through the books and magazines we read and through the images we formulate.
Fix your thoughts on what is true and honorable and right. Think about things that are pure and lovely and admirable. Think about things that are excellent and worthy of praise.
— Philippians 4:8
Don't allow yourself to spend time thinking about temptations and plotting on how you may be able to "get away" with following through on one. Let the thoughts of the Lord cover your head and mind.
God wants you to be holy, so you should keep clear of all sexual sin. Then each of you will control your body and live in holiness and honor—not in lustful passion as the pagans do, in the ignorance of God and his ways.
— 1 Thessalonians 4:3-5
These are our offensive weapons:
Sword of the Spirit (Word of God)
Many of us spend time reading the Bible, memorizing verses, and remembering some stories, but like a sword, we need to know how to properly employ the Word of God in order for it to be the most effective. After Jesus' forty days and nights of fasting (Luke 4:1-3), Satan continued to tempt him. Jesus responded by saying, "It is written … It is written … It is written. …" He was able to overcome each temptation that Satan offered up by reciting the Word of God in the face of temptation. Strength to withstand temptation comes from the Word of God.
Lead us not into temptation, but deliver us from evil.
— Matthew 6:13
Keep watching and praying that you may not enter into temptation; the spirit is willing, but the flesh is weak.
— Matthew 26:41
On reaching the place, he said to them, "Pray that you will not fall into temptation."
— Luke 22:40
No temptation has seized you except what is common to man. And God is faithful; he will not let you be tempted beyond what you can bear. But when you are tempted, he will also provide a way out so that you can stand up under it.
— 1 Corinthians 10:13
Prayer
Prayer is often forgotten as a vital part of the armor of God, but it is our second offensive weapon. We cannot go into battle without letting the Lord know where our heart is and what our needs are. The battle of temptation will be won on our knees.
And pray in the Spirit on all occasions with all kinds of prayers and requests. With this in mind, be alert and always keep on praying for all the saints.
— Ephesians 6:18
Each of these weapons are vital and all serve a specific purpose, but as a chain is only as strong as its weakest link, a person is only as strong as his weakest weapon. The entire armor of God must be worn and employed for us to withstand the numerous and constant attacks from Satan.

When the Devil had finished tempting Jesus, he left him until the next opportunity came.
— Luke 4:13
Joseph was convinced that there was something special that God had called him to do (lead Egypt through the famine). As a result, he fought the battle each and every day to stay pure in God's sight. That is a battle each one of us must fight, as hard as it is, because every one of us have a special purpose that we were created for. We must fulfill that purpose in order to be well pleasing to him.
Therefore put on the full armor of God, so that when the day of evil comes, you may be able to stand your ground, and after you have done everything, to stand.
— Ephesians 6:13

Cliff Young is a contributing writer to Sandlot Stories (ARose Books), as well as the monthly column, "He Said-She Said," in Crosswalk.com's Singles Channel. An architect and former youth worker, he now works with Christian musicians and consults for a number of Christian ministries. Got feedback? Send your comments and questions to CYdmg@yahoo.com.