How Singles Can Stay Focused at Christmastime
Cliff Young

Crosswalk.com Contributing Writer

2008

11 Dec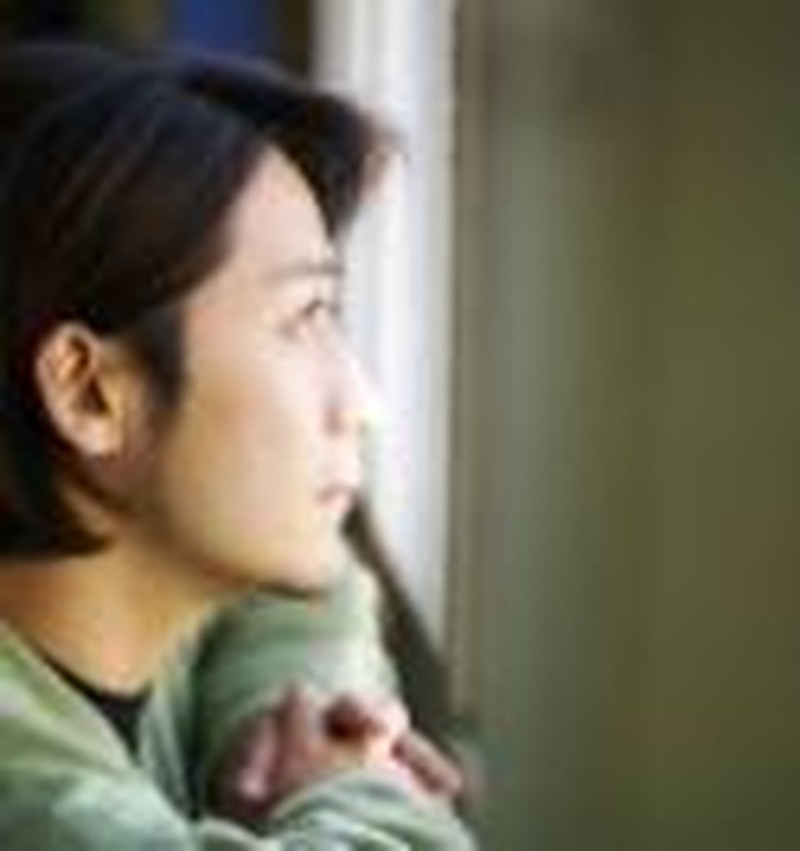 Once again the holiday season is upon us and many approach it with trepidation, uncertainty and disillusionment. 

As we look around, we are frequently reminded of what we don't have relationally and materially.  Christmas movies, displays, and advertisements depict happy families with an abundance of "stuff."  For many, this is not the case.
The most important contributing factor to Christmas-related depression is disappointment.  Too many expectations.  Too much hope for magic that doesn't deliver.
— Jerry Jenkins, author Left Behind
It is often difficult to stay focused on the true essence and meaning of Christmas amidst the commercial distractions that we face.
Therefore, holy brothers, who share in the heavenly calling, fix your thoughts on Jesus, the apostle and high priest whom we confess (Hebrews 3:1).
I am determined this season to focus on those who had fixed their thoughts on Jesus that first Christmas—Joseph and Mary.  Who were they?  How did they feel as they approached the birth of Jesus?  How can I learn from them?
Joseph
Joseph is one of the most recognized characters in the Bible, yet we know so little about the man whom God chose to rear his only son, Jesus. 
He was described as being a righteous, just, and good man for not wanting to publicly disgrace his fiancée Mary at the news she was pregnant (Matthew 1:19).  Joseph would have been justified to feel hurt, disappointed or confused (and he may have been), however we are only told he did not want to humiliate her, which is a credit to his strong character.
Joseph was obedient to an angel of the Lord who appeared to him in a dream telling him not to be afraid to wed Mary.  He did not question the validity of his dream.  He did not discount it as being insignificant.  He did not look for an explanation.
When Joseph woke up, he did what the Lord's angel had told him to do.  Joseph took Mary as his wife (Matthew 1:24).
An angel of the Lord appeared to Joseph three more times in Scripture (Matthew 2), directing him to take Mary and Jesus to another place in order to flee danger.  Each time, Joseph obeyed without delay, debate, frustration or reservation. 
Joseph's strict observance to the traditions and customs of his period reinforced the kind of man Joseph was.
Knowing these things about Joseph, we can deduce he was not only a pious man, but also a good father to Jesus.  Joseph raised him in a godly way under godly principles and taught Jesus real-life skills like carpentry and fishing.
Joseph didn't seem very different than someone you would meet at church.  He loved Jesus and did everything in his earthly power to protect him.  So why did God choose Joseph to help raise His Son?  He knew Joseph would be obedient and his thoughts would be fixed on Jesus.
Mary
Besides Jesus, Mary is one of the most lauded people in the Bible.  Little is known about her childhood or her family, other than she was of the tribe of Judah and had a relative, Elizabeth.  Our first introduction to Mary came as she was a virgin engaged to be married to Joseph (Luke 1:27). 
Gabriel appeared to her and said, "Greetings, favored woman!  The Lord is with you."  Confused and disturbed, Mary tried to think what the angel could mean.  "Don't be frightened, Mary'," the angel told her, "for God has decided to bless you!" (Luke 1:28-30).
Mary was reported to be a young teenager at the time and her reaction was probably similar to how many of us would have reacted—confused, disturbed or frightened. 
We can often make the mistake of elevating those we read about in the Bible into someone who is unbelievable or even fictional.  Not trying to discount who they were or what they accomplished, but I sometimes forget that they were real people, not much different that you or I.  The difference is in the response to what God asks of us. 
Gabriel disclosed to Mary, both she and Elizabeth would become pregnant.
Mary responded, "I am the Lord's servant, and I am willing to accept whatever he wants.  May everything you have said come true" (Luke 1:38).
Just as in the case of Joseph, Mary's response was immediate obedience and acceptance.  Mary's faith was also undeniable, as noted by Elizabeth.
Elizabeth said, "You are blessed because you believed that what the Lord said to you would really happen" (Luke 1:45).
Joseph and Mary lived their lives in faith and obedience.  It was not glamorous or extraordinary, however, what they were able to accomplish within their lifetime was extraordinary because they were willing to accept whatever God asked of them.
We all face challenges this Christmas season.  It may be relationally, financially or physically.  It is how we react to these challenges that determines who we are.  Are we righteous, just and good in how we treat others?  Are we being obedient to the Lord in loving and listening to Him?  Are we fixing our thoughts and our minds on Jesus?
How is God speaking to you this Christmas?  To rejoice in the blessings of the year even though rejoicing is the last thing you want to do?  To reconcile with family members or friends even though you have been estranged for a number of years?  To give of your time or resources even though it seems as if you have none to give?
Whatever God is asking you to do this Christmas pales in comparison to what was asked of a young couple thousands of years ago. 
This Christmas, don't hope for something magic to happen; put your hope, faith and thoughts upon Jesus.  Joseph and Mary were ordinary people used in extraordinary ways.  We too—even as singles!—can be used in a similar fashion, only if we listen and are obedient to the Lord.





 Cliff Young is a contributing writer to Sandlot Stories (ARose Books), as well as the monthly column, "He Said-She Said," in Crosswalk.com's Singles Channel.  An architect and former youth worker, he now works with Christian musicians and consults for a number of Christian ministries. Got feedback?  Send your comments and questions to CYdmg@yahoo.com.