Love Is Worth the Risk
Mandy Hale

The Single Woman

2013

9 Jul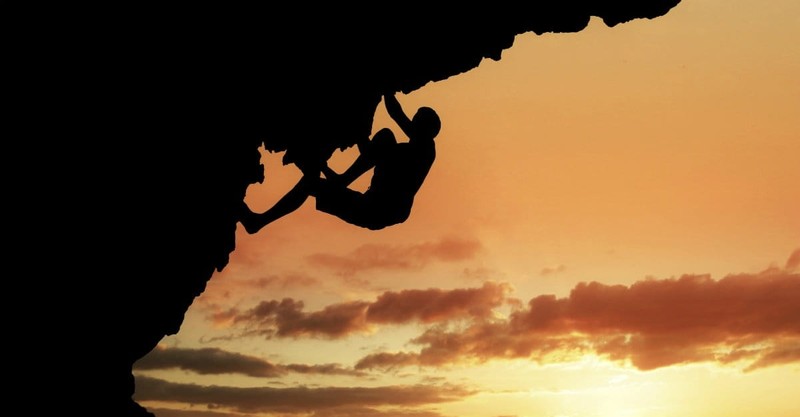 Love is patient, love is kind. It does not envy, it does not boast, it is not proud. It does not dishonor others, it is not self-seeking, it is not easily angered, it keeps no record of wrongs. Love does not delight in evil but rejoices with the truth. It always protects, always trusts, always hopes, always perseveres.
—1 Corinthians 13:4–7
One of the number one issues at the forefront of a single woman's mind is—you guessed it—love. When am I going to find it? Am I going to find it? Is there one person out there for everyone? Have I ever really been in love? Love is defined in many ways. Ask people on the street for their definition of love, and you'll get no two answers the same. The Bible defines love. Movies define love. Turn on the radio, and you'll get another definition of love. We see evidence of love in the unlikeliest of places and among the unlikeliest of men and women. Your cat loves you. Your dog loves you. Your neighbor loves you. Your mom loves you. Love is everywhere we look. It makes the world go round, you know.
But you can't always follow the definitions of others, "the rules," or even the advice of the most renowned experts when it comes to matters of the heart. It's easy to write about love. It's another thing altogether to experience love. And although I am a big believer in fairy tales and happy endings, I'm not all that sure how accurate Hollywood's portrayal of love is. I've definitely had my share of "movie moments" in my day, but I've found that the most poignant expressions of love are found not in the grand gestures but in the quiet moments. Sharing a laugh or a milkshake. Finishing each other's sentences.
I once had a guy shut down a jewelry store in New York City for me to show me massively huge engagement rings. But at the end of the day, he didn't propose. And you know what meant more to me? The simple note my high school sweetheart had left on my windshield during our senior year, telling me to have a good day. Why? Because the New York City experience sure glittered a lot, but it wasn't gold. The note, on the other hand, was and still is more precious to me than any diamond because it was real and pure and came from the heart.
I've been in love twice in my life, and although there's a lot I still don't know about love, let me tell you what I do. Regardless of how it ends, love is always worth going out on a limb for. Better to put your heart on the line, risk everything, and walk away with nothing than to play it safe.
Love often doesn't make any sense at all. It loves to creep up on you when you're least expecting it, with the person you're least expecting it to be with. It climbs walls and crosses oceans to find you. When it's your time, love will track you down.
Love isn't possession, it isn't codependency, it isn't jealousy, it isn't neediness or clinginess. It's not meant to complete you, but to compliment you. If it's toxic, it isn't love. Love isn't finding a "better half," but an "equal match." Love is letting go when you want to hold on. Love will never require you to sacrifice your dreams or your dignity.
Love isn't uncertainty. It isn't a "maybe" thing. It isn't a question. It's always an answer.
Love is beautiful, it is magical, it is life-changing, it is breathtaking.
So hope for love, pray for love, wish for love, dream for love...but don't put your life on hold waiting for love. Until it arrives, give yourself permission to thrive! Happy is still Happy, with or without the Ever After.
The Single Woman Says:
To truly live, we must be willing to take
risks, to be nothing in order to find
everything, to leap before we look.
It's easy to get stuck in a rut of what we think we "should be doing" instead of going after what we dream of doing. We play it safe just to stay in the game. We put our own dreams on hold to answer someone else's phone. We stay in the "comfortable" relationship and forgo meeting our real soulmate, or we delay a destiny that can only be realized by flying solo, all because we're too scared to be alone. We avoid the unknown and stay firmly planted in our comfort zone. We don't move to the big city, we don't write that book we always dreamed of writing, or we don't pursue a particular career because it's not "practical" enough. All the while, we let precious time we could have spent pursuing our passions, chasing our goals, and living the life of our dreams slip away. We spend so much time trying to set "realistic" goals that we never live up to the full potential of who we are as human beings. We instead resign ourselves to living an easy, ordinary, mundane life spent "playing by the rules" and coloring inside the lines.
Life isn't about the length of your stay here on earth. It's about what you do with the time you do have. It's about refusing to live a life inside the box. It's about deciding right now, this minute, that "good enough" is not good enough and you are going to give the world your very best. It's about knowing so strongly that you were born to fly that you're willing to leap off the edge and grow your wings on the way down. It's about challenging the status quo. It's about going a little further, trying a little harder, reaching a little higher. Life is too short, too fleeting, and too brief to do anything less than what you love to do.
Playing it safe is the riskiest thing you can do. The price you pay for allowing life to pass you by is just too high! Take some time to evaluate your life and ask yourself, Am I giving everything that I can to the pursuit of my dreams? Then realize it's later than it seems. Anything in your life that's acting as a security blanket is only smothering the person you were born to be. Toss it out the window and be free!
Article excerpted from The Single Woman by Mandy Hale, which releases releases August 6, 2013 (Thomas Nelson). Used with permission.
Mandy Hale is affectionately known as The Single WomanTM around the world. In just over two years, Mandy has garnered a massive Twitter following of a half a million people from across the globe. With a heart to inspire single women to live their best lives and to never, ever settle, Mandy cuts to the heart of the matter with her inspirational, straight-talking, witty, and often wildly humorous take on life and love. Find out more about Mandy by visiting thesinglewoman.net.
Publication date: July 9, 2013