Overcome Loneliness During the Holidays
Joni Eareckson Tada

Author

2004

13 Dec

COMMENTS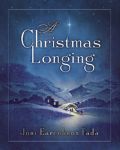 As a kid, I loved staying outside in the cold winter snow as long as I could. I'd look like the Michelin Tire guy, I'd be so bundled up. I'd plop myself in a big white drift and sit there rather amazed that I could see my frosty breath and yet feel so toasty warm. That didn't last long, though. I'd play until my fingers got cold and numb. But did I have sense enough to go inside the back door?

Of course not! I don't know what it is about kids, but they will nearly freeze their tails off and still refuse to come inside the house until they're called. I actually remember thinking, Man, my feet are like icicles. I wish Mom would call me inside. But would I go inside of my own accord? Not a chance.

But when Mom finally would call, oh, it felt so good to swing open the back door and step across the threshold into a warm house!

There's a special feeling you get when you walk inside a warm, inviting home. It's a sense of belonging, a sense that you're welcome, that you're wanted. And the cold air outside only makes you feel all the better about being inside!

But why, tell me why, do so many of us insist on staying outside in the cold? You hear stories of how lonely the Christmas season is for many people. You may even count yourself one of them. You long to be part of the fellowship, the friendship, but you find yourself waiting...waiting for someone to call you inside, hoping that someone will invite you in. The Christmas carols only make you feel nostalgic for a home you don't have. Christmas cards only make you feel guilty that you haven't taken time to write and send them yourself.

I don't mean to sound cruel, but it's almost as though you want to stay on the outside of the Christmas cheer. And if nobody throws open the front door to welcome you into their joy. You stubbornly think to yourself, "Well, that's me, just one of the holiday statistics of lonely people."

You know what? You don't have to wait for someone to call you inside to get warm. You be the one who calls. You be that someone to reach out to another. You welcome someone in and invite him or her to share the season with you. This is what Jesus would do and this is what He wants for each one of us. There's simply no reason to stay outside in the lonely wind, stubbornly waiting for someone else to "make our Christmas special."

The Lord Jesus wants you to invite another in. That's the best way to beat the lonliness. It's the best way to come in out of the cold.


Excerpted from A Christmas Longing © 1990, 1996 by Joni Eareckson Tada.  Used by permission of Multnomah Publishers, Inc.  Excerpt may not be reproduced without the prior written consent of Multnomah Publishers, Inc.