Stop Stalking Your Ex on Social Media
Kyle and Kelsey Kupecky

Authors

Published

Sep 02, 2015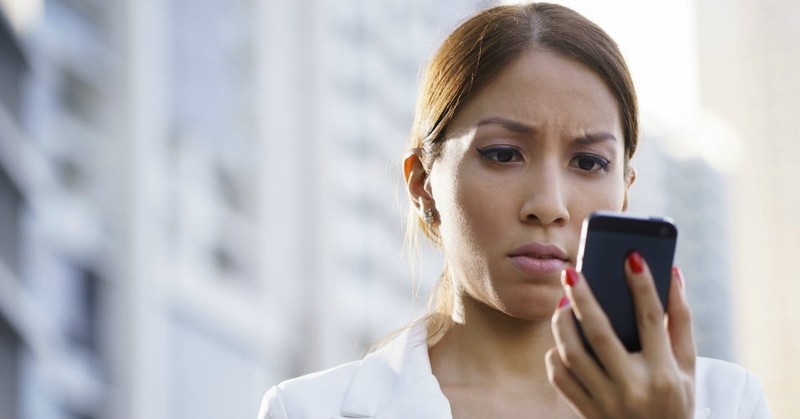 Break ups are hard. Period. There is no getting around that. We had both been through our share of heartaches before meeting each other. In the process, we learned a thing or two about what to do after a break up, and what not to do.
One of the best things you can do for your heart and your mind after a break up is something we like to call "quieting the noise."
From Kelsey…
During my sophomore year in college, I didn't have a boyfriend, and I was away from home. This meant that after class I had plenty of downtime to catch up on what? Yes, social media. If you are like me, then your phone is probably always with you. That makes for checking what's going down on the internet world so much easier.
After class, I would immediately grab my phone out of my backpack and start checking and reading up on what I missed. Some of my most popular search items were, though I hate to admit it, ex-boyfriends. I would look at their profiles and feel all kinds of things and have all sorts of thoughts, like, "I can't believe he would post that picture of him and his new girl...we basically just broke up?" And then, I would zoom in on her face to try and decide if she was prettier than I was. Sad, I know. But you do it too.
If comparison on social media in general is a trap, then comparing yourself to your ex's new girlfriend is a pit, and it gets deep fast.
After breaking up with someone, you already have lots of negative thoughts going through your head: "He didn't like me enough." "I should have tried harder." "I'll never meet anyone else."
Then, when you keep up with him on social media and compare your life to his, the voices just increase: "He is getting over me way faster than I'm getting over him." "Ugh! He hung out with my friends last night?!" And on and on and on until your head is so noisy, you don't know how you actually feel about the relationship. You don't know what you actually think.
This is when it's time to quiet the noise.
From Kyle…
Our generation battles the loudest noise and greatest distractions of any generation that has walked this planet. We can access billions of pages of information with a touch of a button, and when a break-up is fresh you are probably clicking on that ex's profile page a lot.
It's always important to silence the voices around us and listen to God's voice first, but it's even more crucial to do this during a break-up. Why? Because after a relationship ends, you are at your most vulnerable, and when you're vulnerable, you are more willing to believe those lies and doubts Kelsey mentioned. This puts you at risk for either jumping into another relationship, aka rebounding, or getting back together with that ex you maybe shouldn't have been with in the first place.
So, what do we do? How do we quiet the noise during this really hard time?
When Jesus walked this earth, he routinely got away from the city and would hike up a mountain to be alone with God. In Mark, it says that Jesus went off to the desert for forty days to pray and spend time alone with God. He got away from the distractions and quieted the noise.
"Very early in the morning, while it was still dark, Jesus withdrew to a solitary place to be alone with God and pray" (Mark 1:35).
Before Jesus chose the twelve disciples, He went to a mountain and spent the night in prayer. After He miraculously feeds the five thousand, He goes away again to be alone with God. When terrible news about His cousin John the Baptist reaches Him, He goes away to be alone with God. The night before Jesus is arrested and put on a cross he goes to a garden (ALONE) and prays.
Are you seeing the pattern here?
Jesus leads by example. He needed time alone with God to recharge and to see what God had for Him. If Jesus, the supernatural Son of God, needed time alone with His Father, how much more time alone with God do we need?
God wants to be the number one relationship in your life. You won't be perfect at this and it won't always be easy…but it will be worth it. After a relationship ends, God's voice is the voice you need to listen to, but you can't if you're letting in too much noise.
What would it look like for you to retreat like Jesus did? Maybe it would look like taking a break from social media. Maybe it would look like going to visit a good friend for a weekend and avoiding your phone. Maybe it would look like deciding to not date for a while, until your mind and your heart are in a better and stronger place.
Whatever it is, we strongly encourage you to do what you need to do to hear Him again. Quiet the noise. Follow His voice.
Kyle and Kelsey Kupecky are co-authors of The Chase: Trusting God with Your Happily Ever After; you can purchase the book at Amazon or ChristianBook. Kelsey Kupecky is a designer and an actress who has appeared in several faith-based films, including the Emmy-nominated The Heart of Christmas. She is the designer of Possibilities, a DaySpring greeting card and gift line, with her mother, #1 New York Times bestselling author Karen Kingsbury. Through acting, designing, and speaking with her husband, Kelsey's dream is to encourage girls to chase after God, allowing Him to write their happily ever after. Kyle Kupecky is a Christian recording artist who has toured with Lecrae, MercyMe, and Steven Curtis Chapman. His self-titled debut album released in 2014 and his Christmas album, Snowed In, debuted in the Top 10 on the iTunes Holiday Chart. Through his soulful pop music and speaking with his wife, Kyle is passionate about sharing Jesus with today's youth. Learn more about them at: KyleandKelsey.com
Publication date: September 8, 2015