The Importance of Saying I Love You
Dr. Les Parrott

for the eHarmony Research Library

2003

12 May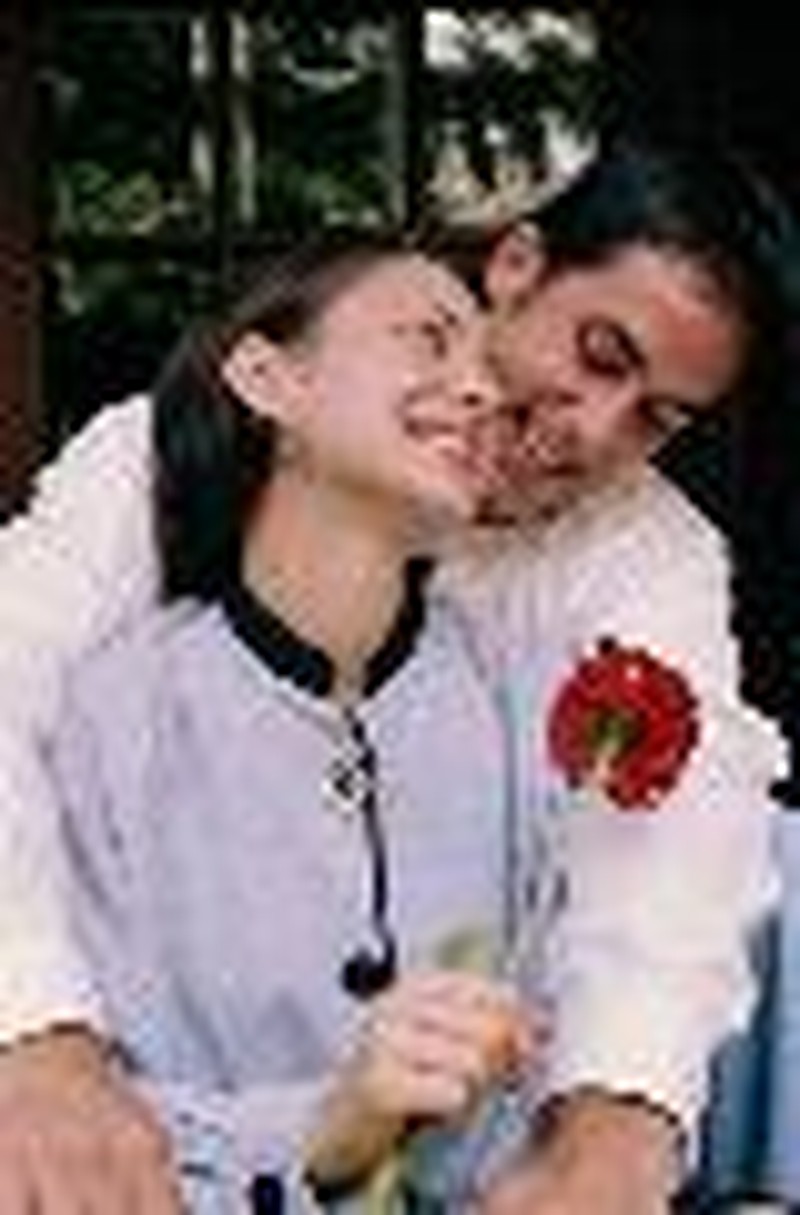 Love is patient, love is kind. It does not envy, it does not boast, it is not proud. It is not rude, it is not self-seeking, it is not easily angered; it keeps no record of wrongs. Love does not delight in evil but rejoices in the truth. It always protects, always trusts, always hopes, always perseveres. Love never fails. (1 Corinthians 13:4-8)
I love you. Three simple words.  So critical to healthy relationships.  We take these tender words for granted sometimes, but we have never known anyone who got tired of hearing "I love you" ...before leaving the house ...after a quick message on the answering machine ...while working in the garden ...before dozing off in bed.  These little words are like nutrients.  Without a consistent dose of verbal expression, without saying and hearing those words, the soul of a relationship withers.
With over 600,000 words in the English language and more synonyms per word than are found in any other language, we have only one word with which to express all the shadings of love.  Deficient as English is in this respect, we long to hear the familiar words, "I love you."  Again and again, your partner needs to hear the words.  And, by the way, it is just as important for you to say them. 
Sometimes love is a difficult gift to grasp.  The grace of being loved and accepted unconditionally is incomprehensible.  And though our partner will certainly fall short of this kind of perfect love, we must still come to accept the gracious gift of God's eternal love: "For God so loved the world that he gave his one and only son, that whoever believes in him shall not perish but have eternal life." 
We must also learn to accept the delicate nature of love and seek greater insight to how our life experience has shaped our views on love.  As a starting point, ask yourself the following questions:
(1) How do you make your love overflow for one another?  Does your faith influence your expressions of love??
(2) How was love expressed in your family while growing up?  How often were the words "I love you" used??
(3) Is it more difficult for one or both of you to express loving words routinely?  Why or why not??
(4) What can you and your partner do to cultivate a free exchange of loving messages in your relationship?
For those of you who are single, it is still important to ask yourself these questions in order to obtain a better understanding of what love means to you and your future relationships.  When you are ready to seek out a loving relationship, eHarmony.com offers a self-paced relationship building service built on the principles of communication, compatibility and lasting love. 
The poet W.H. Auden remarked, "We must love one another or die!"  He is surely right.  A relationship cannot survive without verbal expressions of love.  So pray that the Lord will "make your love increase and overflow for each other" (1 Thess. 3:12)

The eHarmony Research Library is a branch of eHarmony.com(tm), North America's most successful Relationship Building Service. Our precise technology searches a database of 500,000 persons to find truly compatible matches. Then, eHarmony's guided communication system helps you meet and get to know each other in an appropriate, in-depth manner. Click HERE to learn more about eHarmony.