Waiting for a Man? Change Your Focus From Here to Eternity
Barb Peil

Crosswalk.com Contributing Writer

Updated

Jun 18, 2013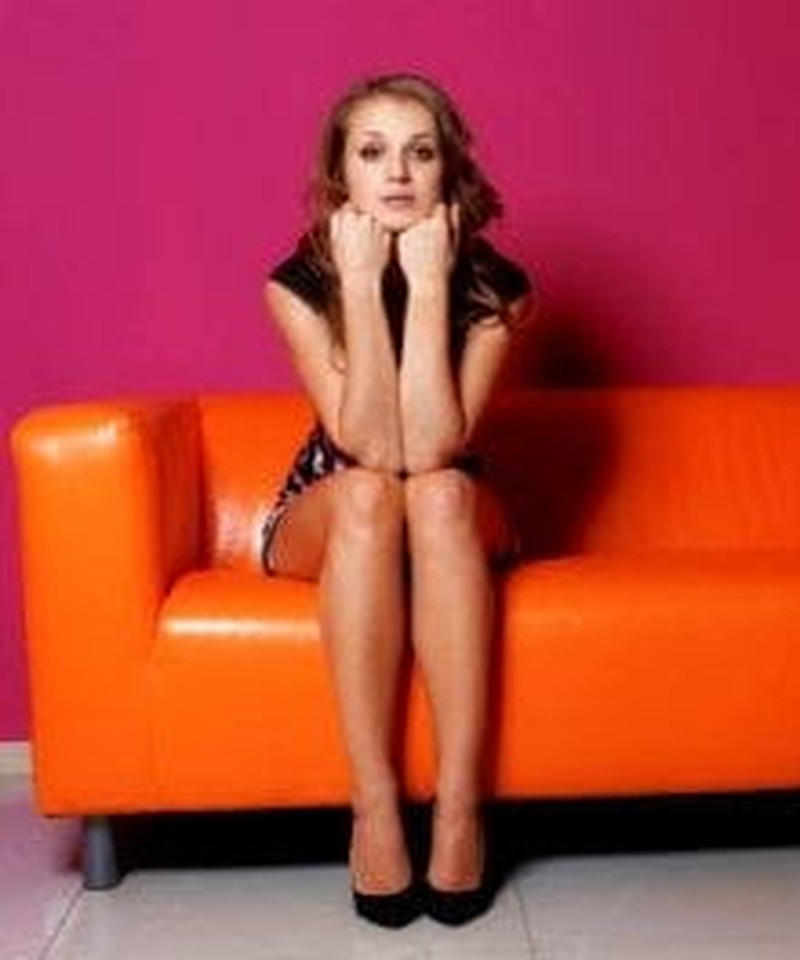 What messes up most of our lives is the picture we have in our heads of how our lives are supposed to be. If that snapshot in your dream-scrapbook includes a husband by your side, you're probably wondering about now where he is. Yeah, I thought he'd be here by now. 
Plenty of other godly, single women in every age range are thinking the same thing. Me included.
The way I see it, you and I have a choice in how we view that ideal life. You can choose to focus on the search for this ideal man and be on an incessant lookout for who you think will complete you. Or your other choice is to use that energy to discover the person you are, so when you do find him, you'll have a whole, wonderful heart and life to offer him. And if you don't, you've made a pretty wonderful life on your own.
I won't wait till the end to remind you of an amazing truth for everyone who knows the Lord. Your life is already complete in Him (Read Colossians 1:28). You have what you need for a rich and full adventure as a single woman. God promises that He does not withhold favor and honor. And that He will "withhold no good thing from those who walk uprightly" (Psalm 84:11).  
So, think about this: God isn't keeping that wonderful man from you. Nor has He forgotten that you're over there waiting. You're not on your own. You don't have to invest all your energy looking right, or being in the right place at the right time to find God's match for you. Instead, our energies are better spent growing every day into amazing women of God who will recognize God's man when he shows up in our lives.
So, how do we do that? 
How do you become God's beautiful, complete, gracious woman who is living a full, rich life—no matter how long we live our lives on our own, waiting for the day when/if God's man shows up? As all of the Christian life, it's a matter of faith. Trusting Jesus means leaving the choices with Him—the choice of a marriage partner, the choice of timing, the choice of your life's direction with or without him.
I have found it very helpful to watch how other godly women live(d) in their singleness. Here are three of my heroes who were all single for most or all of their lives. Let's get a snapshot on what they have to say about being the woman God blesses with a happy life.
1. Elisabeth Elliot, a women who learned how to wait on God. 
Elisabeth is on many people's 'most remarkable women' list. She's been married three times and widowed twice, yet has lived as a single woman for half of her 87 years. Her life was part of a story that shook the world in 1956 when five young missionaries risked everything to preach Christ to the Auca Indians of Ecuador.
Elisabeth has said that waiting on God has been a life-long discipline for her. She wrote to a single girl, "Wait patiently for the Lord. He will turn to you and hear your cry. It is amazing how clear things become when we are still before Him, not complaining, nor insisting on quick answers, only seeking to hear His word in the stillness, and to see things in His light. Few people are willing to receive that sort of reply. And while you wait, trust Him and go do the next thing you know you can do."
2. Corrie ten Boom: a Holocaust survivor who traveled the world modeling forgiveness.
Before God placed her in the center arena after World War II, Corrie lived 52 relatively uneventful, obscure years in her childhood home with her parents, her also single sister, and their old maid aunts. Their decision to hide and help Jews escape the murderous Nazi holocaust cost her family their lives. Corrie alone survived.
Corrie could have chosen anger. That would have been only natural. She could have shut God out and had no more use for what He offered. But instead, after her miraculous release from Ravensbruck, Corrie gave herself to God's purposes and criss-crossed the globe for the next 38 years talking about God's love and forgiveness.
In the front of my Bible, I have written several lessons I've learned from Corrie's life. In her words:
Pray that the Father keeps you so close to His heart that you see things more and more from His perspective. "The higher view we have of His sovereignty, the greater will be the possibility to live in His victory." Our times are in His hands.
 
Do not allow self-pity, one of the most destructive sins, in your life.  "God allows hard things—let them have their effect."  Surrender your "If-onlys" to God.
 
God's ways are mysterious. We will not understand why God allows everything all the time.  Corrie remembers that her sister Betsie's dying words were '...On the blueprint of our lives, God wrote Ravensbruck.' A mystery.
 
Seek your strength from prayer, not people. Be open, trustworthy, and keep short accounts with God's people but live in conversation with the Father.
3. Henrietta Mears, a woman who learned how to expect great things from God. 
You may not recognize her name, but Henrietta Mears was a Christian giant in the 1930-50's. Her life revolved around raising up godly men and women for ministry through her college class at Presbyterian Church of Hollywood—mentoring over four hundred ministry leaders over the forty years there (including evangelist Billy Graham and Campus Crusade for Christ (Cru) founder, Bill Bright). Her vision also included reaching those in the movie industry for Christ.
Those who knew Henrietta said this wonderful single woman depended upon God for everything. "She expects everything from God. She thanks Him for the answer even before her prayer is ended; and her confidence in God is contagious!"
Henrietta challenged, "We need men and women who will put God first. I would that we had young people driven along by a mighty vision of what God could do if only He possessed them. I believe you can do things that will stagger this generation, but all this will pass. We must have men and women to deal with things not of time, but of eternity. This is God's call. Time is short. Eternity is long. Don't waste your life."
The list of lessons is long that we can learn from godly women who lived amazing, faithful, full lives. Their models stir us to faith—that we too can live expectantly on God's good plans for our lives. God's got your timetable in mind and any time spent being unhappy is just wasted.
But what's not wasted is this time when it's just you and God. At least as important as what we wait for is the work that He wants to do in us as we wait.
Of course do everything you can to be attractive and interesting to godly men, but, as one wise woman said, "your heart should be so hidden in God that a man has to seek Him to find you."
So, as much as you want to plan your life, it has a way of surprising you with unexpected things that will make you happier than you originally planned. That's when you know that not only are God's ways better than your fears, they're better than your hopes—better than the very best we had dared to dream about in our imagination's scrapbooks.  
One final thought from Henrietta Mears. When asked if there was anything she would have done differently had she her life to live over, she said without hesitation, "I would trust God more."
Barb Peil has realized recently how rich and fruitful it is to be a woman after God's heart—single or married, young or mature, fulfilled or struggling in any other area of life—doesn't matter. It all comes down to 'my heart for God.' You can read her blog at Letters2Myself.com—a website for all women to seek and share wisdom at every stage of life.
Publication date: June 18, 2013