What Does God Think of Hobbies?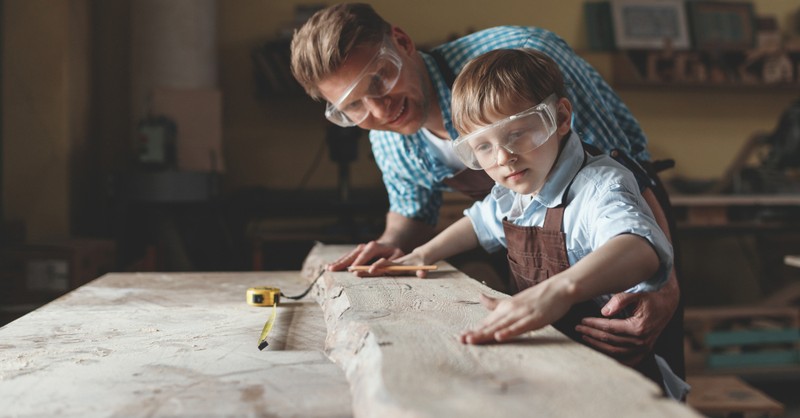 We all have that thing we like to do. Maybe you're an avid reader, or talented at cooking, or a natural at basketball. Maybe you sing or take dance lessons or rock the guitar. Maybe you really love horseback riding or scrapbooking or making homemade soaps. Maybe you pen fantasy novels in your free time or hike national parks or love to exercise. Or maybe when someone mentions a bake-off, they side-eye you because you're the Cookie Queen.
Whatever it is, we all have hobbies. Some take more time than others, some cost more money than others, but we all have something in our lives we enjoy. And after a full day of responsibilities and obligations, we tend to do what we want and take some time for ourselves, doing that thing.
Is this biblically sound? Does God approve of our hobbies? How can we know?
I like to turn to Colossians for a launching pad.
Colossians 3:17 (ESV) says, "And whatever you do, in word or deed, do everything in the name of the Lord Jesus, giving thanks to God the Father through him."
This really sums it up for us. If we're doing something in the name of the Lord, we're doing it as ambassadors for Him and ultimately are to give Him the glory through it. So whatever we do—whether that's our day job, caring for our families, or participating in a hobby—we're to do it to the glory of God. Can you craft to God's glory? Can you ride a motorcycle or knit or play video games to God's glory? If you can, proceed!
1 Corinthians 10:31 (ESV) reads, "So, whether you eat or drink, or whatever you do, do all to the glory of God."
Of course, there's also a way to abuse this liberty. We're warned about it in 1 John 2:15-17 (ESV): "Do not love the world or the things in the world. If anyone loves the world, the love of the Father is not in him. For all that is in the world—the desires of the flesh and the desires of the eyes and pride of life—is not from the Father but is from the world. And the world is passing away along with its desires, but whoever does the will of God abides forever."
Anything—even good things—can become an idol when it takes our mind, heart, and focus off the things of the Lord. If we're consistently indulging in our hobbies in a way that steals our energies from God, it's not a good thing anymore. Can you cross stitch and praise God at the same time? Yes! But are you? Can you paint and garden and master your lay-up to the glory of God? Yes! But again—are you?
This doesn't mean you can only knit if you plan to give away the blanket to the homeless. It just means our heart posture is everything.
Galatians 5:13 (ESV) says, "For you were called to freedom, brothers. Only do not use your freedom as an opportunity for the flesh, but through love serve one another."
Is your goal within this hobby to rest, replenish your energy, and enjoy God's creation and liberties? Great! Or is your motivation more geared toward selfish purposes or avoiding the things of the Lord by filling your day with constant activity?
We won't get this right every time we participate in a hobby. Don't get me wrong—there's no expectation of perfection. After all, I read books and write novels as hobbies. Does this mean I'm constantly praising God in the back of my mind while reading the latest inspirational romance, or while stressing away at a deadline for my publisher? No. But in general, this is a guideline to use to see if our hobbies are pleasing offerings to the Lord or hindering our walk with Him.
Here's another verse to use when checking your heart: "Finally, brothers, whatever is true, whatever is honorable, whatever is just, whatever is pure, whatever is lovely, whatever is commendable, if there is any excellence, if there is anything worthy of praise, think about these things. What you have learned and received and heard and seen in me—practice these things, and the God of peace will be with you." Philippians 4:8-9 (ESV)
With our liberty in hobbies comes some much-needed boundaries. One can, generally, write a novel to the glory of God. But what about the content? Can one write an erotic romance to the glory of God? I'd say no. That crosses the boundaries of what is pure. What about watching movies or playing video games? Absolutely! But what about watching movies with overtly graphic violence, consistently foul language, and nudity? Well, that changes things, doesn't it?
If you can't perform your hobby and focus on what is true, honorable, just, pure, lovely, commendable, and excellent, you probably shouldn't do it. If you can't exercise your interests and give God praise, then it's probably time to find a new hobby to invest in.
In general as Christ-followers, our hobbies will most likely fall under the category of Christian liberty. After all, this world isn't meant to be all work and no play. The Bible tells us that God created things on this earth for us to enjoy, including our various activities.
Ecclesiastes 2:24-25 (ESV) shares, "There is nothing better for a person than that he should eat and drink and find enjoyment in his toil. This also, I saw, is from the hand of God, for apart from him who can eat or who can have enjoyment?"
After all, every good thing we enjoy is from God Himself! We see it in James 1:17 (ESV) when the writer says, "Every good gift and every perfect gift is from above, coming down from the Father of lights, with whom there is no variation or shadow due to change."
But it's a balancing act because the Spirit-inspired wisdom of Solomon also warns us about the ditch on the other side of this enjoyment:
"For everything there is a season, and a time for every matter under heaven. Ecclesiastes 3:1 (ESV)
There might be seasons in our life where our hobbies need to be put on the back burner. Maybe the Lord is calling us to a deeper season of Bible study or serving or ministry. Maybe He's asking us to sacrifice a hobby or goal temporarily to grow us in preparation for what He has next. Or maybe He's cautioning you in this season to slow down, to rest, and to spend more time with Him before you pick back up your time-consuming interests.
It all goes back to matters of the heart. Are you thankful for the gifts and unique abilities God has given you? Deep in your soul, are you interested in giving back to the Lord and pleasing Him with those gifts? It's not that you legalistically can't do those things if you're not, but imagine how much better and how much more fulfilling your hobbies are when your heart posture is one of praise? When the creation brings the Creator into the process?
For example: I can write a novel by myself, and it comes out halfway decent and really stresses me out along the way. Or I could write a novel with God, actively thinking of Him and praying as I write, asking for the right words and for inspiration. Why would I ever want to do less than that?
A runner can run a marathon alone and eventually make it to the finish line. But how much more rewarding to run the race with the Lord, praising Him at each marker and asking for endurance and strength with every step?
Do you see the difference?
At the end of the day, these boundaries we have even within the guidelines of Christian liberty are for our own good and for God's glory. So whatever your hobby is—whether you're baking or creating or drawing or dancing—remember to pause and bring the Creator into it with you. It's all empty and meaningless without Him.
Photo Credit: ©GettyImages/Deklofenak