What Should Christian Singles Know about Online Dating?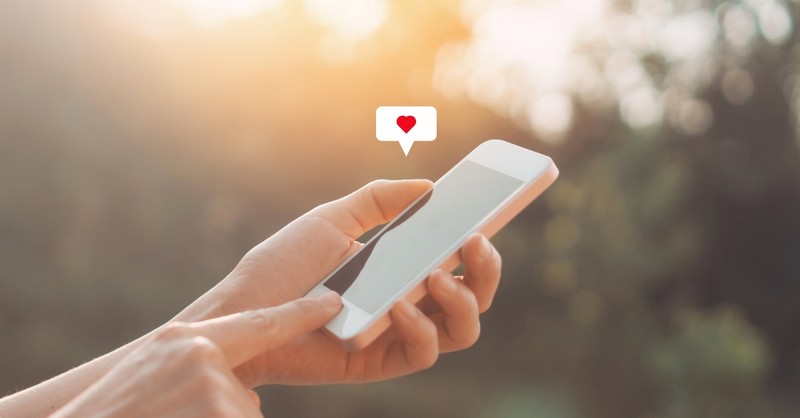 Brought to you by
According to Pew Research, 12% of married couples in America found their spouse through online dating. While this percentage is not large, online dating has grown in recent years. People can now easily browse and find compatible relationship matches with only a few clicks or swipes.
Many single Christians find the prospect of online dating appealing as a quick and effective way of finding potential marriage partners, especially when other avenues of finding a compatible match have been exhausted.
Despite the effortless quality of online dating websites and apps, Christian singles need to know that there is more to online dating than what people commonly assume. Risks are involved when participating in online dating since there is the danger of being tricked or harassed online and a person's dating profile can be misleading.
Spiritual maturity is needed in the lives of single Christians for discernment since there are multiple options for dating websites with different variables involved. Believers need to be aware of these important facets so they can determine if online dating is a viable option for them.
1. Online Dating Can Be Dangerous
While this point may seem obvious, Christian singles need to consider this when participating in online dating. First, there is the threat of deception. Single believers, like any person, can fall victim to scammers or imposters masquerading online.
People need to practice discernment when using online dating since not everything is as it seems. While there are multiple safety checks in place on various online dating websites, believers should practice caution and be aware that other users may try to trick them.
In addition to the threat of being deceived, some believers may also face the risk of harassment. According to Pew Research, 60% of young women between the ages of 18 and 34 experienced harassment from other users when using online dating websites.
Even so Christian singles may believe that Christian dating websites are safer than non-Christian ones, there is still the possibility of sexual harassment. Believers need to be careful when using online dating.
2. Profiles Do Not Always Present the Real Person
In addition to the dangers of online dating, dating profiles do not always accurately portray the real person. Sometimes users may choose an outdated or false picture as their profile picture. Also, people can easily digitally alter their photos in this technological age.
Furthermore, when describing themselves, people will often present their best selves while leaving out flaws. Some users may even deceptively present inaccurate information on their profile merely to get someone interested in them.
Christians are not immune to these pitfalls in online dating since they can be just as tempted to create glossed and idealized profiles as nonbelieving users. This calls for honesty and dignity on the part of believers when they create their online dating profiles.
Just as believers need to recognize that profiles on dating websites can be misleading, they also need to be aware that not every profile is accurate or reveals a person's heart. If they become interested in someone on the website, they should seek to communicate with them and then preferably meet them in person to get to know them better.
Gradually getting to know the other person is essential in building a relationship and discerning if the person would be a viable choice for a spouse. Although browsing among multiple people may be appealing, believers should take time to learn about the person they want to date and possibly marry.
3. Online Dating Often Emphasizes Physical Appearance
Online dating also includes the entrapment of merely looking at the physical traits of a person. Based on Scripture, outward appearance is not always the best gauge to decide if a person is a desirable choice for a spouse or not (Proverbs 31:30; 1 Peter 3:3). A person can be beautiful and attractive on the outside, but spiritually void and ugly on the inside.
Since God looks at people's hearts (1 Samuel 16:7), Christians should consider more than physical appearance and attraction when examining profiles on online dating websites. A person's character, interests, passions, and personality should all be examined as well.
There is much more to a person than their physical appearance. Hence, young Christian men and women, who easily fall for a pretty or handsome face without considering character or spirituality, may not be mature enough yet for online dating.
4. Christian Maturity and Spiritual Growth Is Needed
Because of the risks involved and the need for wisdom, traditional and online dating requires Christian maturity. Simply participating in online dating for fun or because someone is desperate to get married are not legitimate reasons for dating.
Instead, a mature Christian will always seek to glorify God in his/her interactions with others, including online dating relationships (1 Corinthians 10:31). If a believer does not know where to start or how to approach online dating, they can ask the Lord and He can provide wisdom and discernment (James 1:5).
The single Christian searching for a marriage partner needs to know what they are looking for in a spouse. Such a list for a potential spouse should move beyond attractive qualities to include biblical qualities.
For instance, believers should want to date someone who loves the Lord Jesus as much as they do (1 Corinthians 7:39). Settling for an attractive and charismatic nonbeliever may seem to be a convenient choice, especially if a person is limited on dating options.
However, Christians should take dating and marriage very seriously since believers should only seek to marry other believers (2 Corinthians 6:14). Single Christians would do well to study God's Word before considering online dating to make their objectives clear regarding their pursuit of marriage.
In addition to setting biblical standards for the person they are dating; believers also need to set biblical standards for themselves. Are you growing in Christ? Do you love the Lord God with all your heart, mind, soul, and strength? (Mark 12:30). Are you putting Christ first above other relationships?
Jesus said to "seek first his kingdom and his righteousness" (Matthew 6:33). Requiring these traits out of people you want to date while not cultivating these characteristics in your own life is hypocritical and unrealistic. Personal Christian growth and maturity are needed if a believer is serious about their dating pursuits.
5. There Are Multiple Options
Single believers also need to know that there are multiple options for online dating. Individuals can choose from many different websites, including Christian-based online dating services.
Even for mainstream online dating, people can choose preferences when browsing, such as choosing to only see people who identify as Christian.
Regardless of whether a single believer starts with mainstream or Christian online dating services, they have multiple options for finding someone to date.
With the wide variety of options, however, believers need to be aware that not all online dating services are the same. Some dating services will allow and promote LGBTQ dating. Even Christian dating websites, such as Christian Mingle, will allow same-sex dating.
While gender preferences are available, believers still need to be mindful if an online dating website accepts same-sex relationships. Maintaining a biblical view of dating and marriage is essential in glorifying God when using online dating. The Bible is clear that marriage is between one man and one woman, which does not include homosexual relationships (Genesis 2:24; Mark 10:6-7).
While many online dating websites are free, subscriptions are often offered, which are used to support the mission of the company. Single believers need to be aware of what they are supporting before buying a subscription, especially if same-sex relationships are promoted by the company.
Why Does This Matter?
Therefore, believers can take advantage of online dating services, but they need to be careful and discerning. Most dating websites will have safety features in place, but Christians need to exhibit caution when situations and people seem questionable.
Furthermore, asking God for wisdom and guidance when choosing someone to date should be one of the first actions a single believer takes in their dating pursuits, either traditional or online.
Finally, in using dating websites, Christians should always keep Christ first, seek to glorify Him in their interactions with others, and stay focused on building His Kingdom.
For further reading:
How Should Christians Approach Dating?
How Do Christian Singles Date?
What Does the Church Think of Those Who Have Never Been Married?
How Can Christian Singles Decipher Between Love and Lust Before Marriage?
Photo Credit: ©iStock/Getty Images Plus/Tonktiti
---
Sophia Bricker is a freelance writer who enjoys researching and writing articles on biblical and theological topics. In addition to contributing articles about biblical questions as a contract writer, she has also written for Unlocked devotional. She holds a BA in Ministry, a MA in Ministry, and is currently pursuing an MFA in Creative Writing to develop her writing craft. As someone who is passionate about the Bible and faith in Jesus, her mission is to help others learn about Christ and glorify Him in her writing. When she isn't busy studying or writing, Sophia enjoys spending time with family, reading, drawing, and gardening.
LISTEN: Being Complete in Jesus (Understanding Matthew 5:21-48)
Hearing Jesus is a devotional journey through the gospels, where we explore the teachings of Jesus chapter by chapter. If you're seeking to live a life that reflects God's, this podcast is for you.
The views and opinions expressed in this podcast are those of the speakers and do not necessarily reflect the views or positions of Salem Web Network and Salem Media Group.
WATCH: 10 Sins Christians Downplay (and Why They're So Destructive)
Stock Footage & Music Courtesy of Soundstripe.com Thumbnail by Getty Images

This article originally appeared on Christianity.com. For more faith-building resources, visit
Christianity.com.