Prosperity Preacher Creflo Dollar Admits His Teachings on Tithing Were 'Not Correct'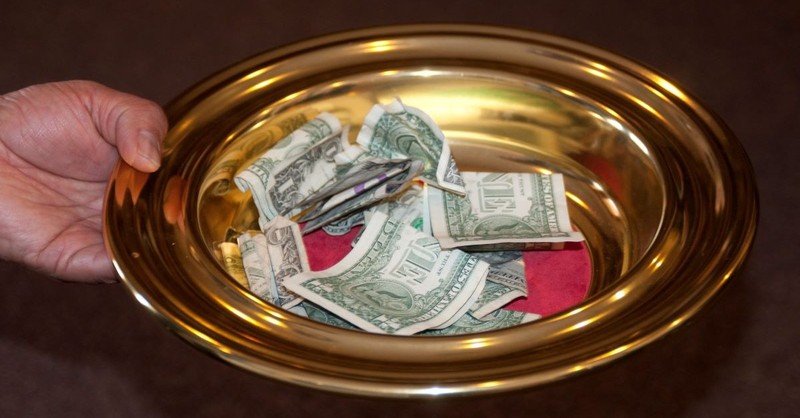 American televangelist Creflo Dollar, the founder and senior pastor of the Atlanta-based megachurch World Changers Church International, recently confessed to his congregation that his past teachings on tithing were wrong.
Dollar, a proponent of the prosperity gospel, issued his remarks during a sermon titled The Great Misunderstanding on June 26.
"I want to start off by saying to you that I'm still growing," Dollar said at the start of his message. "And that the teachings that I've shared in times past on the subject of tithing were not correct. And today, I stand in humility to correct some things that I've taught for years and believed for years, but could never understand it clearly because I had not yet been confronted with the gospel of grace, which has made the difference."
At the same time, however, Dollar told the congregation that he will not apologize for his past teachings on tithing.
"I won't apologize because if it wasn't for me going down that route, I would've never ended up where I am right now," he said. "But I will say that I have no shame at all at saying to you, throw away every book, every tape and every video I ever did on the subject of tithing unless it lines up with this."
The megachurch pastor explained that religion is "sustained by two factors," which are "fear and guilt."
"And if there's one subject that the church has used, for a long time, to keep people in fear and guilt, it is in that subject of tithing, and it has to be corrected, and it's got to be corrected now. I may lose some friends, preachers may not ever invite me no more, but I think I already been through that, so it doesn't matter," he said to laughter from the congregation.
Throughout his message, Dollar stressed that there is a distinction between the Old and New Testaments when it comes to tithing. In Old Testament law, God's people were required to give 10 percent of their income, but in the New Testament, that law no longer applies as believers can give as much as they are able to the Lord.
"So every Christian should diligently pray and seek God's wisdom in the matters of participating on how much you should give. That's the whole point. We're Christians now, under the grace of God, we have a relationship with God. We need to be talking to God about giving us wisdom in our giving."
Dollar has been no stranger to controversy. For many years he taught prosperity gospel doctrine, the belief that God will bless those who give their money to Him. In 2015, he was criticized for raising money for a $60 million private jet. He is also believed to have owned two Cadillacs. Further, in 2012, the televangelist was arrested for allegedly choking his 15-year-old daughter.
According to ChurchLeaders.com, another Atlanta pastor, Michael Clayton Harris, called on Dollar to give people a refund for his teachings, pointing to the story of Zaccheus, a tax collector in the New Testament who repaid people four times the amount he had stolen from them.
"Until #CrefloDollar has a 'Zaccheus' spirit which involves giving the people a REFUND for all the tapes, videos, books, and other materials they bought from him, I am not moved by his 'new' revelation on tithing that is still flawed," Harris wrote on Facebook. "It's flawed because #JesusChrist used the "law" in His teachings."
Dollar's retraction of false doctrine follows a number of prosperity preachers who also admitted that some of what they taught was wrong, including Joyce Meyer, Benny Hinn, and Todd White.
Photo courtesy: ©GettyImages/MARIAMARTAGIMENEZ
---
Milton Quintanilla is a freelance writer and content creator. He is a contributing writer for Christian Headlines and the host of the For Your Soul Podcast, a podcast devoted to sound doctrine and biblical truth. He holds a Masters of Divinity from Alliance Theological Seminary.