Franklin Graham Wants Your Heart, Not Your Vote
Cathy Lynn Grossman

USA Today

2016

4 Mar

COMMENTS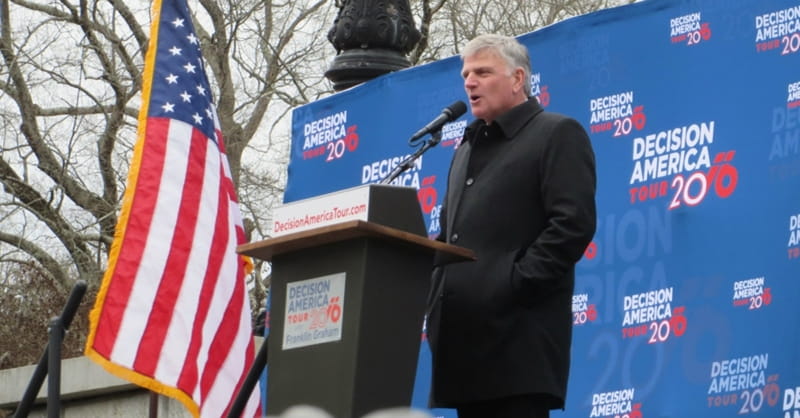 The Rev. Franklin Graham picks up a toy stuffed animal, tattered by time and a child's love, from a shelf in his office where his big game hunting trophies loom.
It's a little black sheep with a music box in its belly, a gift from his mother when he was a tot. When the son of Billy Graham winds a little key it plays, "Jesus loves me."
Franklin Graham, a hellfire evangelist and a social conservative force, is still a "black sheep" at 63.
He doesn't travel with the speak-nice herd. His sharp-voiced Facebook posts have 3.4 million followers. He's a popular to-the-punch guest on Christian broadcasting and its kissing cousin, Fox News. He calls Islam a dead religion. He mocks LGBT rights. Raises funds for "persecuted Christians" in the U.S. like bakers who won't sell cakes to same-sex couples. Boycotts businesses that use happy gay couples in their advertising. Condemns 21st-century secularism as the godless successor to Cold War communism.