5 Easy Ways to Make Better Spending Choices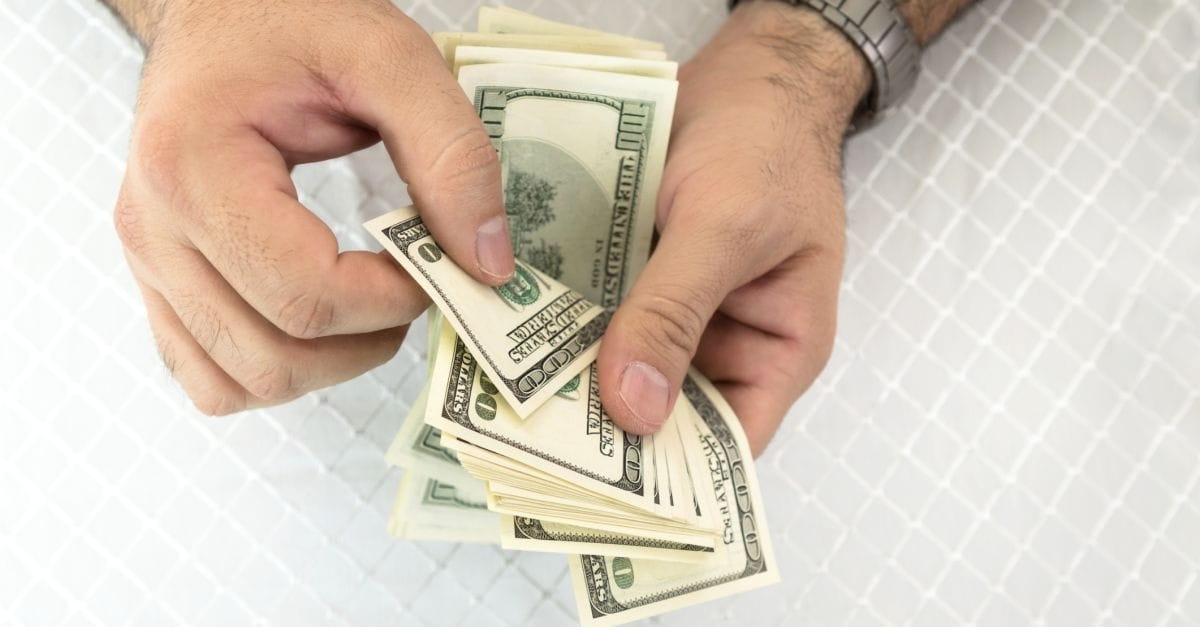 GAINESVILLE, Ga. (BP)--Have you ever made a quick decision that you later regretted? Almost all of us have done this to one degree or another.

Surely you can identify with some of my own foolish mistakes. I once joined three other teenage boys who jumped from a 90-foot rock cliff into the lake below. The cliff was known as "Hell's Gate" which is on Possum Kingdom Lake in Texas. The name alone should have discouraged the quick decision, much less the view from the top down! It was a hasty decision that I regretted one-tenth of a second after my feet left the solid ground of this treacherous peak. By God's grace, I landed safely, and the only lasting consequence was a lifelong reminder never to try something like that again.

When it comes to finances, I have made some terrible decisions that were equally as foolish as that leap, but far more painful. Years ago I purchased a house that I could not really afford. Sadly, I convinced myself that, in spite of our budget telling me it would never work, I would somehow figure out a way to pay for it after we were in this upscale home. It was a really bad decision, and my family reaped the stressful consequences of my foolishness.

All of us have experienced unexpected events in life for which we never could have planned, but far too often we bring painful financial consequences upon ourselves by the decisions we make.

[Examples of this from 2010] were the sweeping stimulus packages approved by our federal government. I think few legislators truly grasped the long-term consequences of this massive debt that will require decades to repay.

We learn from Solomon in Proverbs 14:15, "A simple man believes anything, but a prudent man gives thought to his steps." Here are a few simple ways to make better decisions when it comes to your finances:

1) Take your time.

There are very few things you need to purchase that are actually going to be unavailable later, so don't get fooled by advertising that tries to convince you that there is a limited supply or a limited amount of time to get a good deal.

2) The bigger the decision, the more time you should take.

That means you should invest lots of time studying the decision to purchase a house, because the consequences may last for 30 years or more.

3) Seek counsel while you patiently wait.

Ask some unbiased friends if they think you need what you are considering purchasing or if they think it is a wise decision. But don't ask unless you are willing to be accountable to them. If you're currently spending beyond your means, this step should not be optional.

4) Pray and ask the Lord to give you wisdom.

My wife Ann and I often look at some of the "things" that seem to clutter our closets, garage and basement and say to each other, "What were we thinking? Did we really need this stuff?" To slow our acquisitions down, especially when faced with a big expenditure, we will pray, seeking unity and peace before making the final decision.

5) Consider fasting.

Over the past 10 years, God has led my wife, Ann, and me at various times to enter a period of fasting before making major decisions, financial or otherwise. As we look back over our lives, we wish that we had learned to practice this earlier in our marriage. Denying ourselves food or other things that we begin to feel emotionally attached to has led us to experience more of God's presence in our decisions. It is a time of truly looking to the Lord and seeking His will over our own.

Solomon warned us not to be simple and gullible people who rush into commitments we cannot keep, and that certainly includes lifestyles we cannot afford.

So, are you standing on the edge of a financial cliff? Maybe you feel you have already made the leap and are in the terrifying free fall right now. Either way, I hope you will turn to the Lord and seek His help.

God was kind to me. I survived my foolish leap from the rocky cliff and my foolish financial decisions, too. I hope we can help you do the same.

By following these practical steps before you make financial decisions, you can avoid most of the pain and stress of the consequences that we bring on ourselves when we get in a hurry.

Take a deep breath, slow down, pray, wait and remember, "A man's life does not consist in the abundance of his possessions" (Luke 12:15).

So what's the hurry?

(c) 2010 Baptist Press. Used with permission. All rights reserved.
July 15, 2010
Chuck Bentley is CEO of Crown Financial Ministries and host of Crown's MoneyLife radio broadcast. If you'd like to follow Crown on Facebook and Twitter, just go to Crown.org and click the icons on right side of the page. Questions? Go to Crown.org and click "Ask Chuck." Co-founded by Howard Dayton and the late Larry Burkett, Crown Financial Ministries (Crown.org) is an interdenominational ministry with 200 staff and over 10,000 volunteers dedicated to equipping people globally with biblically based financial stewardship tools and resources through radio, film, seminars, small groups and individual coaching.