2012 HSLDA Photography Contest
Home School Legal Defense Association

2012

25 Jul

COMMENTS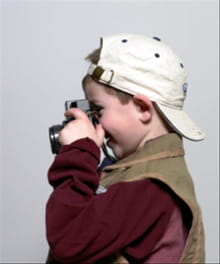 2012 HSLDA Photography Contest Guidelines
Submission Dates: July 1 through August 1 2012
Entry Form (requires Adobe Acrobat Reader)
Photo Contest Archives
Themes: Students are to submit a photograph using one of the words below that is associated with their age category:
Category 1: Ages 7–10
Special
Category 2: Ages 11–14
Grand
Category 3: Ages 15–19
Unique
We try to choose themes that leave a lot of room for the imagination and interpretation.
Our objective is for you to come up with your own idea of what best illustrates the given theme without us dictating your response. When you ponder the theme, what comes to mind? Take it from there; be creative and have fun!
We look forward to seeing your imaginative ideas and artistry. Our judges love it when a student comes up with a unique perspective they had not thought of before.
Who:
Category 1: Homeschoolers* ages 7 to 10 as of July 1, 2012.
Category 2: Homeschoolers* ages 11 to 14 as of July 1, 2012.
Category 3: Homeschoolers* ages 15 to 19 as of July 1, 2012.
* For the purposes of this contest, an eligible student must have been home educated in the past year and received a majority of his or her education in the past year through home education.
* The staff and immediate family members of HSLDA and all related entities (PRO, HSF, PHC) are not eligible to participate in contests sponsored by HSLDA or any of the related entities.
Format:
8"x10" color or black & white print on photo paper.
Prints should not be framed or matted.
Fee:
$10.00—HSLDA Member Discounted Entry Fee
$15.00—Regular Entry Fee
The check should be made payable to "HSLDA" with a note of "Photography Contest" in the memo line. Please do not enclose cash.
Timeline:
Entries must be received or postmarked by August 1, 2012.
Entries received before July 1 or postmarked after August 1 will be sent back or discarded.
Winners and finalists will be notified by letter and/or email and announced on HSLDA's website and e-lert service by mid-September 2012.
Mailing:
Photographs should be mailed to:
HSLDA
Attn: Photography Contest
PO Box 3000
Purcellville, VA 20134
Judging:
Judges will select 45 to 50 finalists. All of the finalist's photography will be placed on display at the HSLDA office. Of the finalists, three winners and two honorable mentions in each category will be selected. Judging will be made based on subject, creativity, and composition. The decision of the judges is final.
Prizes for Each Category
| | | | |
| --- | --- | --- | --- |
| Category | 1 | 2 | 3 |
| First | $100 | $150 | $200 |
| Second | $75 | $100 | $150 |
| Third | $50 | $50 | $100 |
| Honorable Mentions (2) | $25 | $25 | $50 |
Final Checklist:
One entry per person.
Entries must include a completed and signed entry form.
Do not put entrant's name anywhere on the photograph. You may, however, put entrant's phone number on the back.
Entries must include entry fee (check or money order).
Original photographs only. No digital manipulation or touchup is allowed, except for cropping, adjustments to contrast, hue, saturation, tone, and sharpness. These techniques must be applied to the image as a whole, not to only certain areas. Traditional techniques during film development and printing are allowed. In other words, we're more interested in the skill of the photographer than in his or her ability to manipulate an image in the darkroom, digital or otherwise.
Other Information:
Profits from the contest will go to the Home School Foundation's Special Needs Children Fund.
Photographs become the property of HSLDA and will not be returned. Entry in the contest constitutes permission for HSLDA to use the prints for publication at its discretion.
All judgments are final and interpretations of the guidelines are at HSLDA's sole discretion.
Please contact the Contest Coordinator at contests@hslda.org with any questions.
Courtesy HSLDA. Used with permission.
Home School Legal Defense Association is a nonprofit advocacy organization established to defend and advance the constitutional right of parents to direct the education of their children and to protect family freedoms. Through annual memberships, HSLDA is tens of thousands of families united in service together, providing a strong voice when and where needed.
Publication date: July 25, 2012