HSLDA Back in Court to Defend Parental Rights
Michael P. Farris, JD, LLM

Hslda.org

2012

11 Jul

COMMENTS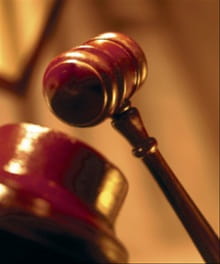 Home School Legal Defense Association is preparing for our second round of court battles as we defend the rights of Ken and Erin Stieler to direct the medical care of their 8-year-old son, Jacob.
As you may recall, Jacob was diagnosed with Ewing's sarcoma, a dangerous bone cancer, in March of 2011. His parents took him to a highly rated children's oncology center in Grand Rapids, Michigan, where he had surgery to remove a tumor followed by several rounds of chemotherapy. The treatment was incredibly difficult for Jacob, but at its completion, Jacob's PET scan came back totally clear, showing no evidence of cancer in Jacob's body.
"Standard of Care"
Jacob's doctors wanted to give Jacob several more rounds of chemotherapy and radiation, because they said this was "the standard of care" for his illness—even though his PET scan results were completely clear. Jacob's parents did extensive study of the side effects of the five different chemotherapy drugs that the doctors wanted to administer, and decided that the risk of the drugs was far greater than the risk of recurrent cancer. When the Stielers refused, the Department of Human Services hired a special prosecutor to charge the Stielers with medical neglect, and sought a court order which would force Jacob to undergo further chemotherapy.
HSLDA agreed to defend the Stielers from the Department's blatant disregard for parental rights, which was based on the flimsiest of evidence. At a pre-trial motion hearing, HSLDA vigorously defended the Stielers' fundamental constitutional right to direct Jacob's medical care. HSLDA also argued that the Stielers had not "neglected" Jacob because there was no evidence that Jacob had cancer, or that the Department's treatment plan was safe and effective for children with Jacob's medical condition. The Stielers also presented evidence that Jacob had had two clear PET scans since stopping chemotherapy, and that the Stielers had developed an alternative treatment plan in case Jacob's cancer resurfaced in the future.
Insufficient Evidence
On December 21, 2011, the trial judge granted HSLDA's pre-trial motion and dismissed the medical neglect case against Ken and Erin Stieler. The trial judge determined that the Department's evidence wasn't sufficient to override the Stielers' fundamental right to direct Jacob's medical care. The Department then filed a motion for rehearing on the very last day that such a request could be filed, which the trial judge also denied.
The Department has now appealed the trial judge's decision, hauling the Stielers before the Michigan Court of Appeals. In their appellate brief, the Department raised two challenges to the procedure that the lower court followed, while renewing their assertion that Jacob needs more chemotherapy even though there is no medical evidence that Jacob has cancer.
HSLDA was surprised and disappointed to learn that the Department's brief contained many inaccuracies. Specifically, the Department failed to inform the court that Jacob has had three clear PET scans, which have yielded no evidence of cancer. Even more surprising, the Department's brief failed to address the Stielers' principal argument in this case: parents, not the state or its doctors, have the fundamental, God-given right to choose and direct the medical care that their children receive.
HSLDA filed a reply brief on behalf of the Stielers, in order to correct these errors and set the record straight. For those of you who are interested, you can read the Department's brief, as well as our response (both documents require Adobe Acrobat Reader).
HSLDA Founder and Chairman Mike Farris is traveling to Lansing to represent the Stielers before the Michigan Court of Appeals, which will hear oral arguments on Wednesday morning, July 11. Please pray for the Stielers as we prepare for this next challenge in the battle to defend their fundamental parental rights. We would also appreciate your ongoing support as the expenses for this case continue. You can donate to the Home School Freedom Fund online.
In the meantime, the Stielers continue to monitor Jacob's condition closely. We rejoice with the Stielers that Jacob had a fourth consecutive clear PET scan in May.
Courtesy HSLDA. Used with permission.
Since founding HSLDA in 1983, Michael Farris has used his extensive experience in both politics and appellate litigation to defend parental rights and help grow the organization to over 80,000 member families. He is also the founding president and current Chancellor of Patrick Henry College, a Christian institution with the mission of training students through a classical liberal arts curriculum and apprenticeship methodology to impact the world "for Christ and for Liberty."
Farris has written over a dozen books, including three novels, a constitutional law textbook, and works on marriage, parenting, homeschooling, political advocacy, and religious liberty. His daily radio program, Home School Heartbeat, airs on several hundred stations nationwide.
In recognition of his work in home education, Education Week has named Farris one of the "Top 100 Faces in Education of the 20th Century." Heritage Foundation awarded him its Salvatori Award for American Citizenship in 2002.
Mike and Vickie Farris live in Purcellville, Virginia, and have 10 children and 10 grandchildren.
Home School Legal Defense Association is a nonprofit advocacy organization established to defend and advance the constitutional right of parents to direct the education of their children and to protect family freedoms. Through annual memberships, HSLDA is tens of thousands of families united in service together, providing a strong voice when and where needed.
Publication date: July 11, 2012