How to Be Holy Without Being Legalistic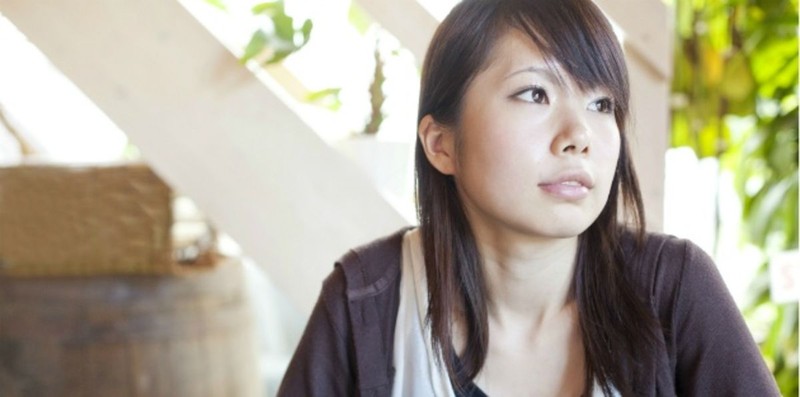 Recently I went to a college football game at my alma mater. I live in the south, and if you know anything about southern tradition, the cornerstone of the fall is not pumpkin lattes but college football. The hoopla doesn't start with kick-off, either. No, people wake up early to find the perfect place on campus to set up tents, lay tablecloths, hang flags, and fire-up grills. The tailgating tradition is almost equal to the game.
When you walk through campus on game day the atmosphere is contagious. The air is crisp, the leaves crackle beneath your boots, and the music blares. Surrounded by people of all ages – children to college freshman to alumni – dressed in one color scheme, you feel camaraderie like you're one big family.   
However, there are parts of the "football family" atmosphere that make me feel like the black sheep. Along with the fanfare comes much carousing. As a Christian, it's uncomfortable and awkward being in environments where God is not lived out. I feel out-of-touch, like a stranger in a place I don't belong. In the world of football tailgating, worldliness is the standard – not holiness.
I think there are some people who are insulated by their Christian faith so much that they never experience the rub of light hitting darkness. But this isn't my life. I am regularly in situations where worldliness outweighs godliness.  
But as I've grown in my faith, the discrepancy between my spiritual maturity and the reality of living in our world has caused me to question the places I go. I often ask myself if going to places like football tailgates, where there is much drinking and the problems that come with that, is honoring to God. After all, God calls us to be holy in all we do just as He is holy (1 Peter 1:15-16). What is right?
In Matthew 9, Jesus addresses this question. Jesus is eating with tax collectors and sinners when the Pharisees ask him, "Why does your teacher eat with tax collectors and sinners?" Jesus answered,"Those who are well have no need of a physician, but those who are sick. Go and learn what this means, 'I desire mercy, and not sacrifice.' For I came not to call the righteous, but sinners" (Matthew 9:10-13).
When I read the Pharisees' question to Jesus, I can relate to them. I like the recognition that I am following the rules. But this is an example of legalism, which is a symptom of pride – something God hates more than anything else (Proverbs 6:16-17). God doesn't want our sacrifice of isolating ourselves from the world. Instead He calls us to be the salt of the earth (Matthew 5:13), extending mercy to people who don't know Jesus.
One night my sin of legalism was revealed to me even further. I was sitting in my living room watching a popular reality television show. The questions, "Is this television show honoring God?" and "Am I displaying holiness by watching it?" came to my mind.
Comparing the football tailgate to the reality television show, God showed me truth about holiness. I began to understand how holiness is to be lived out. Holiness means "to be set apart" (Hebrews 8:10). Holiness comes from a heart that wants to be set apart for God, identifying with Him in His holiness. Legalism is a result of trying to be set apart for your own glory.
My presence at a football tailgate doesn't make me unholy just like eating with sinners didn't make Jesus unholy. Holiness is not contingent on the environment around me but on the environment inside of me. My behavior will flow out from my relationship with Jesus. Being at the football tailgate even has the potential to move me towards holiness if I obey God's command to be salt and light in the world (Matthew 5:13-16).
If I am concerned with my holiness at a football tailgate, I should be just as concerned with my holiness while watching television. The Apostle Paul tells us, "Since we have these promises, beloved, let us cleanse ourselves from every defilement of body and spirit, bringing holiness to completion in the fear of God" (1 Corinthians 7:1). Television can cause "defilement of body and spirit" because my mind is consuming information that doesn't honor God. Unfortunately, I'm not as concerned with my holiness when I'm watching television because I'm in the privacy of my home. I'm most concerned with holiness when I can look good in front of other people.
The Pharisees were masters at making up rules so that they looked holy on the outside. So how do we practice holiness without being legalistic?
First, we check our hearts. Holiness comes out of a relationship with Jesus. It doesn't start with obeying moral standards. It starts with a desire for God.
Secondly, we ask ourselves if we are being set apart to reveal more of God or to reveal more of ourselves. If we want to look good in front of others, then we are practicing legalism, not holiness.
Finally, we see if there is a greater purpose, such as to be the salt and light in the world. Our greatest testimony is being set apart in a world that needs Jesus – not being insulated so the darkness never sees light.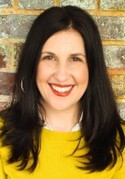 Brenda Rodgers considers herself a "recovering single" after years as a single woman chasing after marriage instead of chasing after Jesus. Now her passion is to mentor young women to live purposefully and grow in their relationship with God and others. Brenda has been married for five years to a heart transplant hero and is the mom of a toddler girl miracle. She is also the author of the eBook Fall for Him: 25 Challenges from a Recovering Single. You can also read more on Brenda's blog, www.TripleBraidedLife.com and follow her on Twitter and Facebook.