How Your Fears Can Be Put to Rest
March 30
Even though I walk through the valley of the shadow of death, I will fear no evil, for you are with me; your rod and your staff, they comfort me.
When I was a little boy, there was a bully who lived down the street from me. And every time anyone walked by his house, he would threaten and taunt them. He was a big kid, so everyone was afraid of him.
Well, one day I had to walk by his house. So I got the idea not to go alone, but to take my 13-year-old big brother with me. This time, there were no taunts or threats. He just took a look at us and kept about his business. And from that day on, whenever I walked by that bully's house, my brother went with me.
The fact is that as believers in Jesus Christ, we have an older brother walking with us all the time. Every step we take is taken with the Lord right by our side. So when the bullies of life – those things which cause us fear – come our way, we can confidently look at the One who is by our side and know that He's bigger than those fears.
Whatever challenge you face… whatever causes you fear, anxiety, or worry… whatever seems to be too big to overcome on your own, take heart. Jesus is by your side and will never leave you. Trust in your 'big brother' whatever comes your way!
PUT YOUR FEARS TO REST BY TRUSTING IN THE LORD'S STRENGTH WHEN FEAR COMES YOUR WAY
---

For more from PowerPoint Ministries and Dr. Jack Graham, please visit www.jackgraham.org
and
Listen to Dr. Jack Graham's daily broadcast on OnePlace.com.
Watch Jack Graham and Powerpoint Ministries Video Online.

Revitalize your prayer life in 30 days!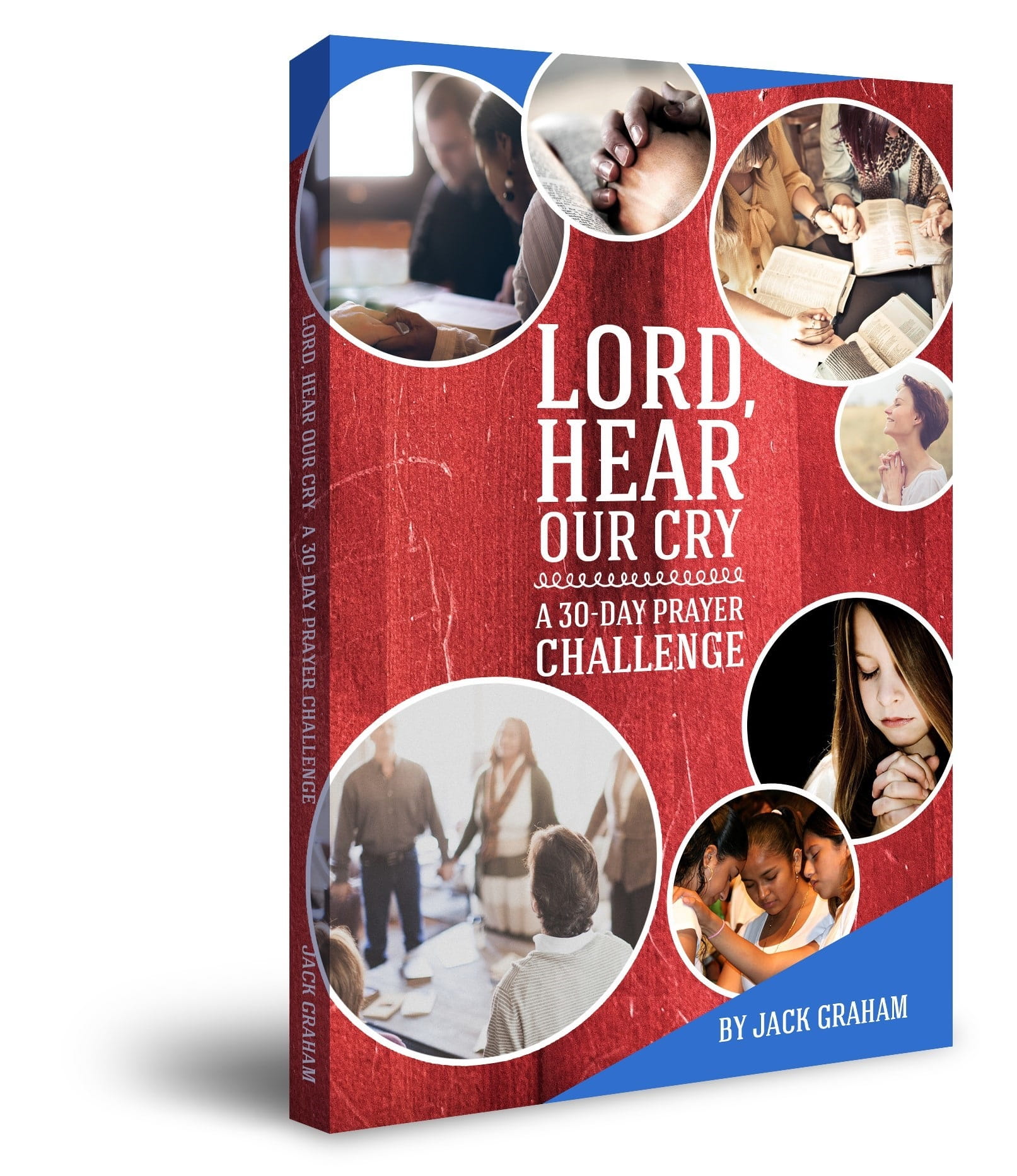 We want to help you Discover how to revitalize your prayer life in 30 days, by sending you Pastor Graham's book, 'Lord, Hear Our Cry.' It's our gift to thank you for your donation to help proclaim the Gospel 'til the whole world hears.
Thank you!
Jack Graham
PowerPoint Ministries