It's that time of the year again when children start hankering for candy, costumes are put on display, and things go bump in the night. Whether you celebrate Halloween or not, the holiday is on its way, and just like all years before, you have to decide what you'll be doing. Some Christians look forward to October 31st, taking in the night with parties, food, and amusement parks. Those hoping to avoid all that may opt for turning off their porch lights and watching a movie instead. No matter where you fall on the Halloween debate, we shouldn't be distracted from our primary goal – loving God and loving others (Matthew 22:37, 39). So, whether you're out for a fright, or staying in for the night, here are 9 ways to serve your neighbors this Halloween!
"Just as each one has received a gift, use it to serve others, as good stewards of the varied grace of God." (1 Peter 4:10)
1. Hand out Candy and Other Treats
Halloween is the night children all across the country repeat the same chant: "Trick or treat!" We hear them nonstop as they travel house to house, holding up their buckets to be filled with delectable treats. Cavities could be in the near future, but that doesn't make the night any less special for the youngsters. You too can help make their night special by handing out treats of your own.
Grocery stores nationwide put Halloween candy on display, often selling them in bulk. Chocolate, mints, lollipops, gum, all of these are treats you can share with the kids in your community. After acquiring the goodies, find a container to serve them in and you're good to go. Just be sure to leave the porch light on if you have candy to give away. Otherwise, you may end up dealing with cavities of your own (unless you can get a refund on the candy).
2. Set up Decorations
Another way to serve this Halloween season is to decorate your home or someone else's. Children are more likely to go trick or treating where there are decorations – that's a clear sign of who's celebrating. More visitors means more candy gets handed out. This also means more people get served.
Even if handing out candy isn't the goal, people enjoy looking at decorations. Halloween can indeed be a scarier time, but the day is still an occasion to smile. Thus, whether you set up or someone could use your help, the benefits are clear. Let's be honest, those pumpkin carvings take a lot of time and energy.
3. Watch a Movie
Who doesn't like a good bit of quality time spent with loved ones? Time shared with others is how iron sharpens iron (Proverbs 27:17). If you're not going out on Halloween, then that's a great chance to get together with someone and watch a movie. Whether scary or something fall-related, offering someone company is always a nice gesture.
There are certain adults who are childless, others who now have an empty nest. Both benefit from having company. When Halloween comes around, if you know someone who will be spending the night alone, try giving them a call and make some plans. They can even decide between going to the theater or staying at home. There's always something playing.
4. Have a Meal Together
If you're a foodie, then any holiday is an excuse to share a meal with others. Eating together is a great way of spending quality time. This also offers an opportunity for you to cook on their behalf. Eating together is nice, but cooking for someone is like adding the cherry on top.
By searching online, you can find a great many meal ideas dedicated to Halloween. And if cooking is not one of your skills, consider buying a meal to share. A quick grocery store visit for pre-prepared food or a trip to a restaurant can go a long way in someone's heart.
5. Pick up Trash
With all the candy being handed out on Halloween, there is bound to be plenty of candy wrappers ending up in the trash can, though some will naturally be littered too. While people likely don't want you cleaning up their property (though a few wouldn't mind), the road is public property. You can volunteer the day after Halloween or any number of days following to pick up trash. This creates a cleaner environment for your neighbors and yourself. Even better, you'll be role-modeling positive behavior for others in the community.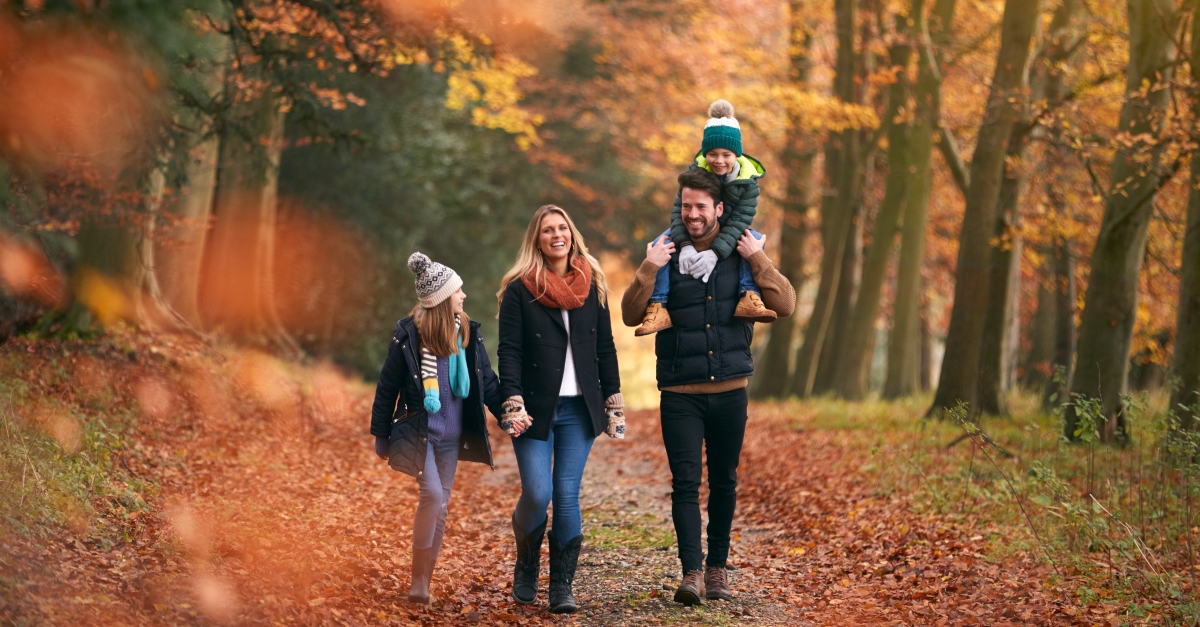 Photo Credit: ©Getty Images/monkeybusinessimages
6. Prank
Depending on the prank, this idea applies more to Halloween celebrators. October 31st offers an extra incentive (or excuse) to pull scare pranks on people. The internet is littered with scare prank videos between family members, friends, lovers. You too can pull off a prank of your own, recorded or not. Pranks result in more than a few laughs and smiles. You will build camaraderie with others as well.
7. Babysit
Some parents would like to use Halloween night to get out and get some time to themselves. Either their children don't celebrate Halloween, or they would rather not trek miles for candy alongside their children. Not this year at least. That's where you come in, offering to play the role of babysitter for the night and give the parents a break. Babysitting is a way to not only build relationships with the parents, but also the children. They're never too young to start their relationship with God or at least witness the character of a God-fearing person.
"Start a youth out on his way; even when he grows old he will not depart from it." (Proverbs 22:6)
8. Visit
Halloween is a great night to pay someone a friendly visit. Do you have an elderly neighbor who typically spends the night alone or a relative who can't get around due to an injury? Paying someone a visit during Halloween, or calling someone could serve as a kind gesture. This could also be an occasion for catching up.
9. Pray
One sure way to serve people daily is through prayer. The act of prayer isn't seasonal like Halloween, but rather an everyday activity. So long as there are sinners in the world, there is always a purpose and need for prayer. If Halloween ends up being a day where you are not occupied with candy, movies, or something else that requires attention, you can also use that time to commune with God.
One way to do this is by compiling a list of people in your life and ways you can pray for them. Reflect on what you believe their needs are or ask them. They'll be honored that you want to pray on their behalf. This could be especially helpful for parents who have lost a child and now live on unable to celebrate Halloween with their kid. Or maybe someone just happens to be going through a hard time that day. In either situation, prayer can turn someone's day around.
Tis' the Season
Halloween is an enjoyable time for some, and a period of discomfort for others. Thank God that even on such a day we can serve others. The Bible has given us many ideas of how to serve. He's also blessed us with logic, which allows us to take those ideas and make them specific for today's culture. In other words, there's no excuse not to do something for someone, even on this spooky holiday. Halloween is right around the corner. When it comes, don't be confused about what to do because your options are only limited by your imagination.
"Do nothing out of selfish ambition or conceit, but in humility consider others as more important than yourselves. Everyone should look not to his own interests, but rather to the interests of others." (Philippians 2:3-4)
Photo Credit: ©GettyImages/gpointstudio
---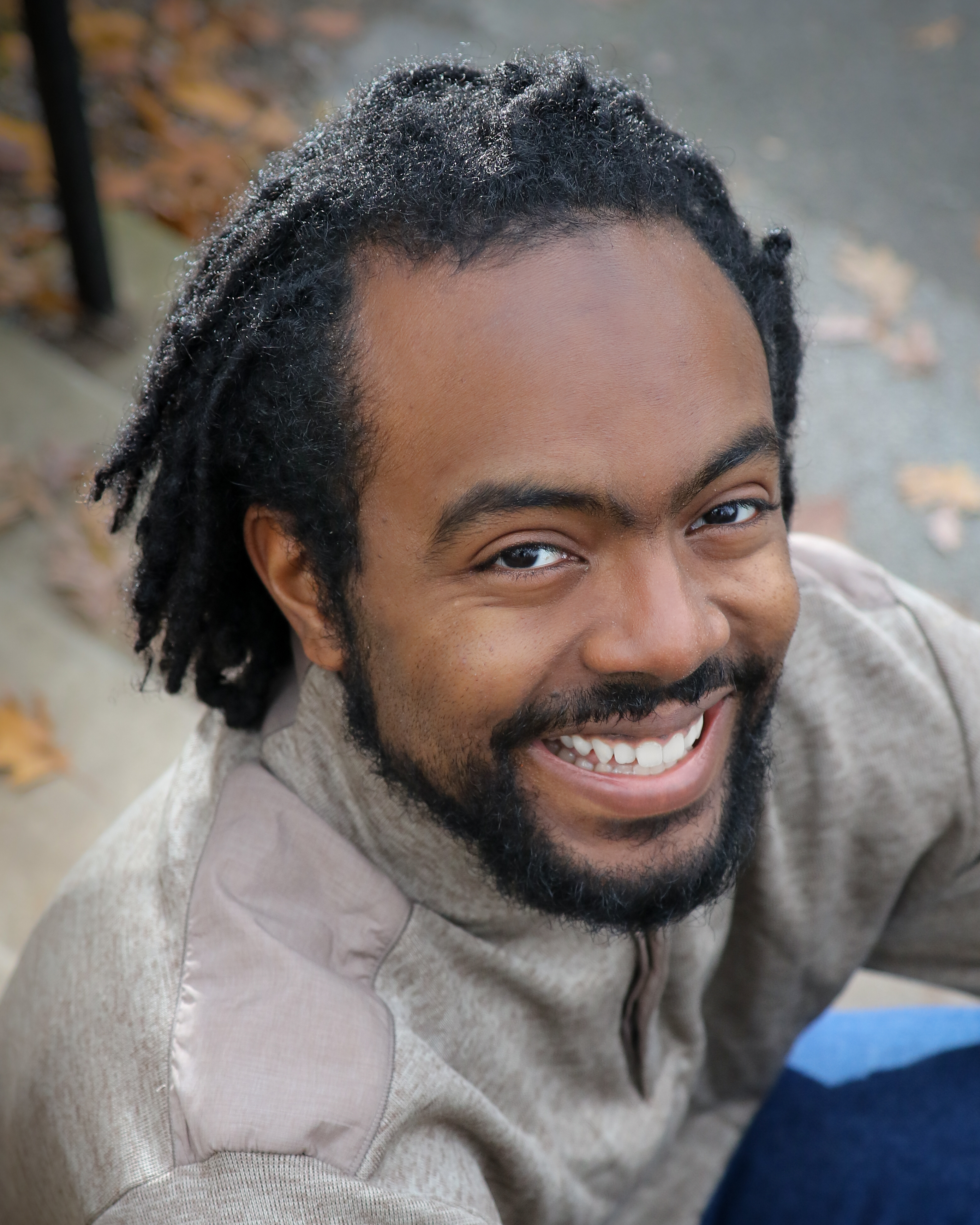 Aaron Brown is a freelance writer, hip-hop dance teacher, and visual artist, living in Virginia. He currently contributes work to iBelieve, Crosswalk, and supports various clients through the platform Upwork. He's an outside-the-box thinker with a penchant for challenging the status quo.