10 Christian Movies for Your Secular Friends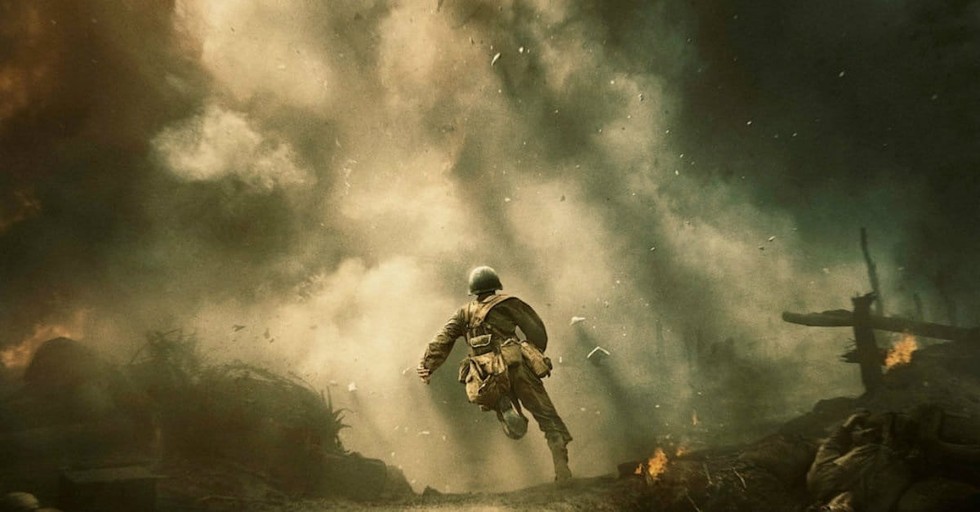 Faith-based movies have always been something of a double-edged sword. On one hand, Christians adore these films for their positive elements and uncompromising gospel message. On the other, they typically don't reach anyone beyond the chapel doors. For the most part, secular viewers see Christian movies as poorly-disguised propaganda pieces, and sometimes it can be hard to argue with their assessment. The "God's Not Dead" franchise may have raked in a load of cash but it probably hasn't convinced many people to accept Jesus.
However, this doesn't mean there aren't compelling films with some powerful faith-based themes. In fact, the last few years have produced a wealth of intelligent, Christ-centered movies which are great fun for Christian and secular viewers alike. So why not gather your friends and make some popcorn?
Here are 10 Christian movies you can share with your non-Christian friends:
1. The Case for Christ

Slide 1 of 10

At first glance, Lee Stroble's personal testimony may seem a little too on-the-nose for a non-Christian audience, but don't set this film aside just yet. The Case for Christ has garnered much well-deserved praise. Stroble's story is genuine, honest, and remarkably intelligent. It doesn't try to force the viewer into a certain way of thinking but instead shows how one man changed his beliefs through solid reasoning and scientific inquiry. The conversations surrounding the resurrection of Jesus are handled professionally and with great respect to other beliefs. On top of everything else, the film features great performances along with some superb cinematography. This movie isn't an advertisement for the Church. It is, quite simply, a case for Christ.

2. Hacksaw Ridge

Slide 2 of 10

It's amazing how some of the greatest heroes often go overlooked by history. Hacksaw Ridge attempts to correct this by sharing the story of Desmond Doss, a combat medic who served in the U.S. military during WWII. As a devout Christian, Doss believed he could not kill another human being, and chose to enter combat unarmed. Doss succeeded in rescuing more than 75 soldiers throughout his service. He was even given the Medal of Honor by President Harry S. Truman, the only conscientious objector to receive such an award. As for the film itself, Andrew Garfield delivers a truly unforgettable performance which will leave even the most ridged cynics in tears. Hacksaw Ridge may be bloody, but it's also a rich and profound look at an American hero whose faith led him to do extraordinary things.

3. Les Misérables

Slide 3 of 10

Few movies can overwhelm viewers with emotion like Victor Hugo's, Les Misérables. The story is bursting with moments of pain, loss, redemption, love, perseverance, and faith. Perhaps no other scene encapsulates the film so beautifully as when the thief Jean Valjean is caught stealing the Church's silver, a crime which surely means his death. Yet, instead of judgment, the bishop of the church shows him grace. He even gives him the rest of the treasure, reminding Valjean that God brought him to this doorstep to become a better man. It's a brief moment, but the mercy of the bishop dictates everything which follows. That's more than enough for any viewer to contemplate.

4. The Book of Eli

Slide 4 of 10

The Book of Eli is a grim tale, one set in a post-apocalyptic wasteland where humans prey on the weak to survive. Amidst the devastation walks a mysterious man named Eli. Not much is known about Eli except that he's on a journey to the west. Among his few possessions is a simple book, yet it's a book which appears to contain great power, so much so that a ruthless gang lord will do anything to acquire it. Through his interaction with others, it's soon revealed that the book Eli is carrying is in fact a Bible, and his mission is to bring it safely to a place where it can be preserved. Probably best described as Mad Max meets Moses, The Book of Eli has plenty of action to keep viewers engaged, and enough spiritual questions to start a conversation afterwards.

5. Philomena

Slide 5 of 10

If you're the type of person who enjoys a good cry movie, Philomena offers a bittersweet story that will certainly pluck your heartstrings. Based on a true events, Philomena follows an elderly woman who was forced to give up her child nearly fifty years ago. By teaming up with a British journalist she discovers her son was adopted by wealthy Americans, but by the time she reaches the United States, tragedy has struck. Philomena is worth watching for its remarkable acting alone (Judi Dench as Philomena is particularly delightful), but the film also forces believers to ask themselves what type of Christian they want to be. Philomena's journey doesn't shy away from showing the dark underbelly of religion. For believers, this will be a humbling experience, but it's an important one to share nonetheless.

6. To End All Wars

Slide 6 of 10

What happens when a human life weighs less than a feather? What do we lose when we choose vengeance over mercy? These are just a few questions asked in To End All Wars, the harrowing story of Allied soldiers held prisoner in a Japanese internment camp. As cruelty mounts within the prison, two factions begin to form amongst the men. One is headed by a commander bent on escape and revenge, while another is led by a pastor seeking to change things from the inside. As the two sides head toward their inevitable conclusion, viewers witness how great evil can be met with courage, and how love can ultimately triumph over hatred.

7. Mully

Slide 7 of 10

What will the culmination of your life look like? What will you leave behind when you're gone? In Mully, audiences watch the fantastic rags-to-riches story of Dr. Charles Mully. Born into an abusive family, Mully was abandoned as a child and survived in rural Kenya by working odd jobs for wealthy clients. Over time he managed to build his own company, amass a fortune, and raise a devoted family of his own. He had everything a man could possibly ask for, until the day he was confronted by the plight of local orphans. Mully is the sort of documentary which cuts viewers to the bone and leaves them wondering what they have accomplished in life. In Mully, we see what can happen when an ordinary man remains committed to his faith.

8. Silence

Slide 8 of 10

Silence is a movie ripe with queries and controversy. Based on a book of the same name, Silence follows a pair of priests as they go searching for their lost mentor in feudal Japan. Throughout their journey viewers see many Christians put on trial for their faith, and nearly all pay the ultimate price for acknowledging Jesus as their Lord. Unlike other Christian movies however, there is no glorious martyrdom to be seen here. The deaths are slow, brutal, and lead to no change of heart amongst the persecutors. Instead, the priests must grapple with the deafening silence of God and the uncertainty of their own convictions. This has led some critics to accuse the film of heresy, but others see a deeper message of Christ at work amidst the suffering. What should a Christian we do when God is silent? Sometimes, the answers are not what we would expect them to be.

9. The Lion, the Witch, and the Wardrobe

Slide 9 of 10

Bringing to life the beloved novel of C.S. Lewis, The Lion, the Witch, and The Wardrobe has long served as an allegory for the Gospel. The fall of mankind, the sacrifice of Jesus, all can be seen here through the adventures of the Pevensie children. The sense of wonder and joy is so overwhelming that even secular viewers can't help but fall in love with Narnia. Ultimately, what makes The Lion, the Witch, and the Wardrobe so perfect is that it speaks to the child in all of us. Everyone needs to hear they are a prince or princess in the eyes of God.

10. Ben-Hur

Slide 10 of 10

How could anyone turn down this classic? Ben-Hur is widely considered one of the greatest films ever made, and it's not hard to see why. The engaging story, rousing score, brilliant set pieces, not to mention it features the legendary Charlton Heston as the leading man. Ben-Hur is filmmaking at its finest, and the fact that it depicts Jesus at crucial moments of his ministry only adds to the splendor. This historical epic could, in a sense, serve as an everyman's introduction to the life of Christ. We see how God plays a part in every life even when we don't realize it. He may not be seen, but presences is still felt, and the effects of his works are never forgotten.