10 Simple Ways a Godly Wife Can Show Her Husband He's Loved
Janna Wright

Crosswalk.com Contributing Writer

2017

21 Sep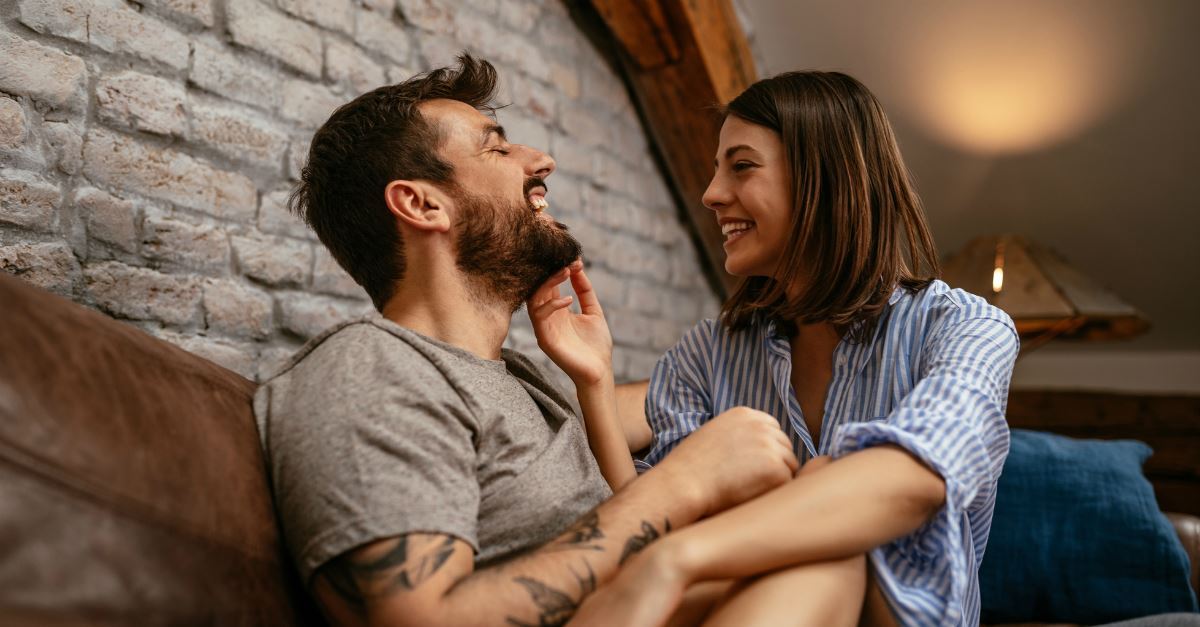 It was the middle of the morning frenzy. You know, those crucial moments when you're trying to pack the gym bag, collect the dress clothes, unearth the laptop, and still make it out the door on time.
This particular morning things were less than smooth. We usually take turns having this kind of morning, and today it was my husband's turn. So I asked him, "What can I do?"
"Find my brown shoes."
A simple thing, but I know all too well the frantic feeling. So I found the shoes, and then made him a sandwich for lunch.
Isn't that what love is about? Giving bits of grace in everyday life. Here are 10 little ways a godly wife can give some extra grace and show her husband he's loved.
Photo Credit: ©GettyImages/bernardbodo
1. Brag on him.

Slide 1 of 10


We've all known the women who can't stop complaining about their husbands. Next time you're out with friends, brag on your hubby a little. Find something you're grateful for and share it. Slip in a good story about him.

Not only will it build him up to others, it will solidify the story in your mind that your husband is brag worthy. Being a wife he can trust to build him up to others shows your husband he's loved.  (Philippians 4:8)

Photo Credit: ©GettyImages/monkeybusinessimages

2. Listen to him.

Slide 2 of 10

Most women aren't part of their husband's daytime schedule. He does his work and you do yours.

One little way to show your hubby he's loved is by being interested in what takes up so much of his time, energy, and thoughts on a given day. Ask him how his day was, truly listen, and you show him you care about him.

Photo Credit: ©Unsplash/PhotobyChiếnPhạm

3. Serve him in unexpected ways.

Slide 3 of 10

Whether it's picking up new shoelaces for his dress shoes or making his favorite dinner on opening night of football season, you can find small ways to serve your hubby each day. Try asking yourself, "What can I do to brighten his day?" And then do that!

Acts of service don't have to be grand or expensive. Little, thoughtful things often go further than the grandiose gesture. (Romans 12:9-10)

Photo Credit: ©Pexels.com

4. Pray for him specifically.

Slide 4 of 10

Set aside a few minutes to think about what his day's like and pray for your husband specifically. Then send him a random text or leave a note to let him know you're praying for him.

Prayer changes things, and knowing someone's praying for him specifically could be the exact encouragement your hubby needs today. (Colossians 4:2)

Photo Credit: ©GettyImages/Dave&LesJacobs

5. Tell him why you love him.

Slide 5 of 10

It seems obvious to say, "I love you." But when was the last time you told him why?

Take a couple minutes on Monday morning and write down 5 things you love about your hubby, using the phrase "I love that you are . . . ." Then share one with him each day throughout the week and see if he doesn't feel more loved. (1 John 3:11)

Photo Credit: ©GettyImages/GeorgeRudy

6. Greet him happily.

Slide 6 of 10

You know how your dog wags his tail and wiggles like you're his favorite person in the world who's been gone for eons (even if it's only been thirty minutes)?

What if you treated your husband like that? You don't have to wag your tail if you don't want to, but smiling and showing him you're glad he's home are a fabulous easy way to shower your hubby with love.

Photo Credit: ©UnsplashWilliam Stitt

7. Take the initiative for date night.

Slide 7 of 10

The next time date night is on the calendar, take the initiative to plan it. It doesn't have to be fancy or elaborate. Make some coffee, pour it into to-go mugs, and take a drive together. Pack a low-key picnic and go to the park. Or head to his favorite store and window shop together.

Spending time together sans kids/work/bills talk is a delightful way to show your husband you care.

Photo Credit: ©GettyImages/m-imagephotography

8. Make space and time for his interests.

Slide 8 of 10

Does he love football or camping or tinkering with his car? Make space for the hobbies he enjoys. Sneak away on a Sunday afternoon and leave him to yell at the TV as much as he wants. Encourage him to go camping with the guys. Set aside a special spot in the garage for his tools.

Creating space and time for his interests shows your husband that who he is is important to you and that he is important to you.

Photo Credit: ©Unsplash/Tanja Heffner

9. Ask for his advice...and take it.

Slide 9 of 10

You know how most women like to tell their husbands long stories about their day? What if next time you had a problem, you asked your hubby for his advice – and made a point to quietly listen. And when the situation was resolved, you let him know how his advice worked and you were grateful for his help.

Honoring him by treasuring his opinion can help your husband feel valued and loved.

Photo Credit: ©Unsplash/Priscilla Dupreez

10. Assume the best.

Slide 10 of 10

Next time the socks are on the floor again or the gas tank's empty in your car or he forgets to call on his way home, try telling yourself the best story instead of the worst. Assume the meeting was beyond his control, the phone was dead, and he aimed for the hamper.

Assuming the best about a person helps us treat them better. We react in kinder ways when we give people the benefit of the doubt. And to your husband, those small stories you tell yourself add up to the larger story of "You are loved." (1 Corinthians 13:7)

---

Janna Wright told her first story—something about kittens and lost mittens—at age two. As an author and speaker she still loves sharing stories, especially through her "biz-nistry," Grace Thread, and her recent book, Grace Changes Everything. Janna adores deep talks, the Colorado mountain air outside her back door, and most of all, helping women of faith thrive in their God-given adventure stories.

To read the text-only version please click here.

Photo Credit: ©Pexels