10 Verses to Help You Beat the Monday Blues
Amy Green

Crosswalk.com Contributing Writer

2017

24 Feb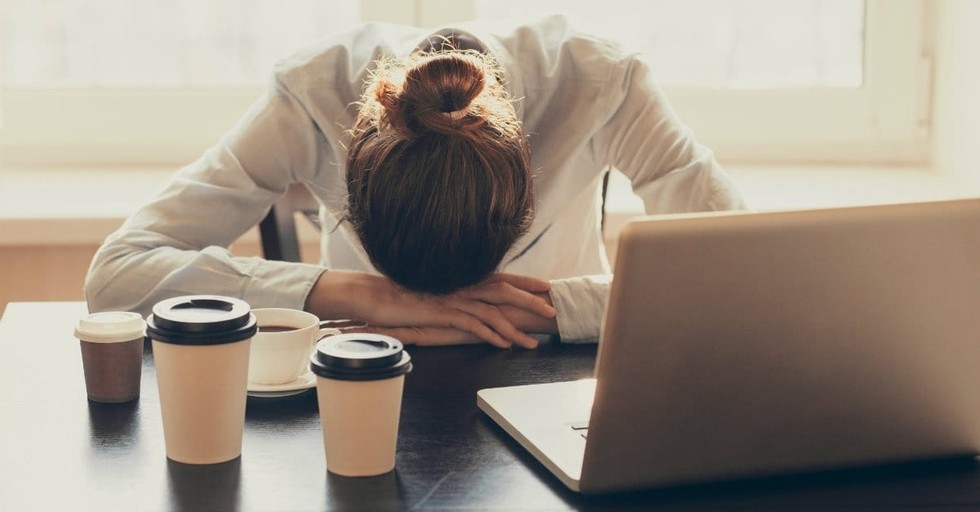 It's another Monday.
By now, you've successfully pried open your eyes (no matter how many times you hit "snooze"), and even that probably feels like an accomplishment. If you're like me, the first whispers of coherent thought in your waking mind weren't that great. Worry about your job. Dread of the unending loop of weekly tasks. Frustration with a family member. Or just plain weariness.
On some Mondays, it can be hard to believe that you matter, that God is listening, and that it was really worth getting out of bed.
It's time to replace those lies with the truth—truth about who God is, who you are, and what you're doing here on this earth. These verses aren't some kind of cosmic pep talk… they're reminders from a God who loves you that he made you for a purpose. That means no day is wasted, not even a terrible Monday.
1. Isaiah 40:28-29

Slide 1 of 11

"Do you not know? Have you not heard? The Lord is the everlasting God, the Creator of the ends of the earth. He will not grow tired or weary, and his understanding no one can fathom. He gives strength to the weary and increases the power of the weak."

Promise: We can count on God's unchangeable faithfulness even at our weakest times. When we try to depend on our own strength, we'll only be frustrated. Jesus is the source of true strength, hope, and rest.

 

2. Joshua 1:9

Slide 2 of 11

"Have I not commanded you? Be strong and courageous. Do not be afraid; do not be discouraged, for the Lord your God will be with you wherever you go."

Promise: There is no task so daunting that we can't face it with the Holy Spirit within us.

 

3. Revelation 3:8

Slide 3 of 11

"I know your deeds. See, I have placed before you an open door that no one can shut. I know that you have little strength, yet you have kept my word and have not denied my name."

Promise: God doesn't expect us to do "great things" for him—just to be faithful in the small things he's put in front of us.

4. 2 Corinthians 12:9

Slide 4 of 11

"But he said to me, 'My grace is sufficient for you, for my power is made perfect in weakness.' Therefore I will boast all the more gladly about my weaknesses, so that Christ's power may rest on me."

Promise: We learn to trust God during the hardest days, and it's also during those times that we demonstrate the power of the gospel to everyone around us. When we are weak, he is strong.

5. 1 Corinthians 15:58

Slide 5 of 11

"Therefore, my dear brothers and sisters, stand firm. Let nothing move you. Always give yourselves fully to the work of the Lord, because you know that your labor in the Lord is not in vain."

Promise: Even when we don't see the results of what we're doing, God is always at work. He can give us the strength for the mundane tasks of life.

6. Hebrews 11:13, 16

Slide 6 of 11

"All these people were still living by faith when they died. They did not receive the things promised; they only saw them and welcomed them from a distance, admitting that they were foreigners and strangers on earth. Instead, they were longing for a better country—a heavenly one. Therefore God is not ashamed to be called their God, for he has prepared a city for them."

Promise: Even the great heroes of the faith didn't see the end result of God's promises. We weren't made for this broken world with all of its sickness, stress, and suffering. Someday, we'll be living in the perfect city of God, and until then, we live by faith.

7. Philippians 4:5b-6

Slide 7 of 11

"The Lord is near. Do not be anxious about anything, but in every situation, by prayer and petition, with thanksgiving, present your requests to God."

Promise: The reason we don't have to fear is because God is near us and for us. We have constant access to him through prayer.

8. Acts 4:13

Slide 8 of 11

"When they saw the courage of Peter and John and realized that they were unschooled, ordinary men, they were astonished and they took note that these men had been with Jesus."

 

Promise: Feeling ordinary and inadequate? So were the leaders of the early church. Even the disciples were nobodies without any impressive achievements, but God used their obedience to bring him glory.

9. Isaiah 42:3-4

Slide 9 of 11

"A bruised reed he will not break, and a smoldering wick he will not snuff out. In faithfulness he will bring forth justice; he will not falter or be discouraged till he establishes justice on earth." 

Promise: If you feel like you're barely holding on, take heart—Jesus didn't come for the people who look like they have it all together. He came for the weak and weary, and his good and perfect plan cannot be stopped.

10. Romans 8:37-39

Slide 10 of 11

"In all these things we are more than conquerors through him who loved us. For I am convinced that neither death nor life, neither angels nor demons, neither the present nor the future, nor any powers, neither height nor depth, nor anything else in all creation, will be able to separate us from the love of God that is in Christ Jesus our Lord."

Promise: Our hope is in something completely unshakable: salvation through Jesus Christ. The trials and obstacles that weigh us down are all temporary because nothing can separate us from God's love.

Remember that this day is a gift from God.

Slide 11 of 11

This week, don't look first at your crowded calendar or messy house or burdens or the list of ways you've failed and fallen. Look first at Jesus and at his Word. 

Read these verses, and read all of Romans 8. It's the summary of everything God has promised to believers. It reminds us that it's okay to grieve the brokenness of the world, reassures us that the Spirit prays for us when we don't even know what to ask, and restores the hope we have as victorious and beloved children of God.

And that's the truth that makes it worth getting up in the morning, no matter what day it is.

Please pray with me: 

God, I want to believe that you're with me and that I am known and loved by you… but some days, it's hard. Help me to speak the truth from your Word back to myself. Take it from my head to my heart. Give me peace and wisdom courage to live like a conqueror—because you've already given me victory over every challenge and obstacle. Amen.

 

Amy Green battles an intense dislike of Mondays (especially cold, gray ones) from her home in Minneapolis, Minnesota. She blogs about issues of faith, culture, and ordinary life at themondayheretic.wordpress.com.

Photo courtesy: Thinkstockphotos.com

Publication date: February 24, 2017