7 Unexpected Benefits of Sadness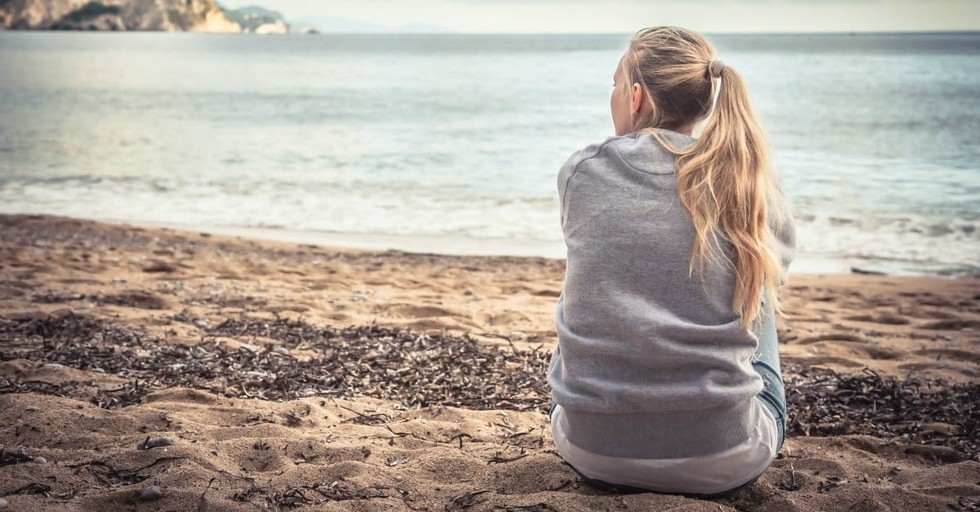 Is your smile feeling a little strained lately? Worried that your joy cup doesn't always "runneth over?" You might be relieved to know that God doesn't expect Christians to be "happy" all the time. In fact, he fully expects us to experience sadness. I know, sadness is not a "positive and encouraging" topic. Nobody likes a Debbie Downer. Certainly God isn't asking us to live a sad life, but according to the Bible and scientific research, allowing ourselves to experience sadness actually activates good things that we need to be happy.
It turns out God designed sorrow to have surprising benefits for us and those around us.
I was struck by this thought one morning while reading David's Psalm 22, the chapter that begins with the famous words Jesus repeated on the cross: "My God, My God, why are you so far from saving me…" The fact that this psalm (and all the others) is a work of art (poetry, song) that was intended for God's people to recite as an act of worship in church, tells us that God not only sanctions the art form but also the form of expression: lament. Jesus affirmed this and the prophetic nature of this poetic lament, when he repeated David's words in his darkest hour. According to the Bible and to Jesus, occasional sadness and lament is useful, normal, and even recommended.
Before we go any further, a disclaimer:
This discussion offers perspective on occasional sadness and sorrow, and is not meant to trivialize severe or prolonged sadness from loss or depression. Both can require therapy and/or medical attention. Depression can be a result of chemical imbalance that should be treated. Still, in dealing with these serious challenges we are assured that God will never leave us (Hebrews 13:5) and will provide strength in our weakness (2 Cor. 12:10). Ultimately, with time and perspective, we may discover that he works even these things out for our good.
So, the benefits of sadness: