God's Top Ten Answers to Your 'Why' Questions
Cindi McMenamin

Crosswalk.com Contributing Writer

2020

24 Mar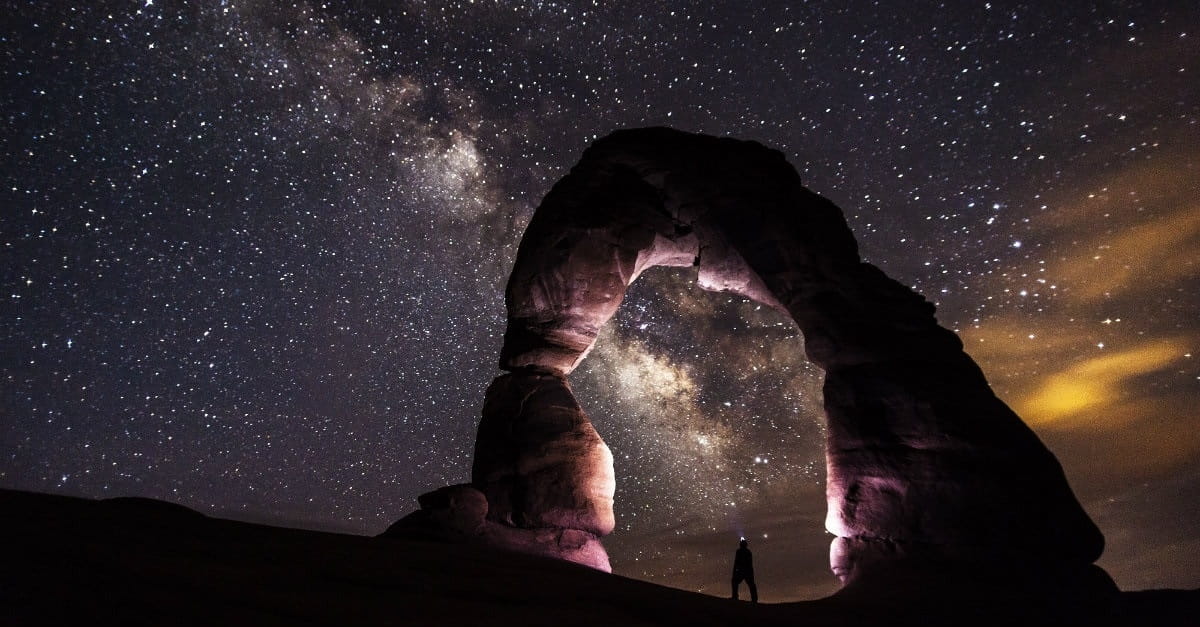 Admit it. You have lots of WHY questions for God.
Why am I going through this situation?
Why did You let that happen?
Why didn't You allow me to experience that blessing?
Although it is human nature to question and try to find the reasoning behind God's ways, I truly believe most of our "why" questions result from ignorance about Who God is or a lack of faith in what He is doing.
After more than 30 years of discipling women, I've come up with what I call "God's Top 10 Answers to Our 'Why' Questions." They are not in any particular order. But they are all based on Scripture and what it tells us of God's character. If He were to speak audibly perhaps His answers to your questions would be:
Image courtesy: Pexels.com
1. Trust Me. I have My reasons.

Slide 1 of 11

We don't really like this answer, because we want God to explain Himself. We want to see the reasons and exercise our option to agree or disagree with God. Yet God points out in Isaiah 55:8-9:

"For my thoughts are not your thoughts, neither are your ways my ways, declares the Lord. For as the heavens are higher than the earth, so are my ways higher than your ways and my thoughts than your thoughts" (ESV). 

I can't help but feel that is God's way of saying "Because I said so." But like a loving parent, who may have said that to you when you were a child, He knows what He's doing and Scripture says His ways are perfect (Psalm 18:30) and therefore He never makes mistakes.  

Image courtesy: ©Thinkstock/FotoMaximum

2. So you will grow.

Slide 2 of 11

In James 1:2-4, we are instructed: "Count it all joy, my brothers, when you meet trials of various kinds, for you know that the testing of your faith produces steadfastness. And let steadfastness have its full effect, that you may be perfect and complete, lacking in nothing." God wants you to be perfect and complete. So He will, at times, allow you to go through hardships to grow your character. 

Image courtesy: Pexels.com

3. You never asked.

Slide 3 of 11

Because God knows all that we need we expect Him to give blessings that we haven't even asked for. Yet God wants the relationship. He wants you to ask, and keep coming back to ask again.  James 4:2 says: "…You do not have because you do not ask" (NIV). I know so many women who ask "Why won't God give me a husband?" but they've never really asked Him for one. They also ask "Why can't I have a baby?" but they haven't been asking God the same question. Sometimes He wants to work within us and to begin that work, we need to start the conversation.

Image courtesy: ©Thinkstock/Wavebreakmedia Ltd

4. You're asking for the wrong reasons.

Slide 4 of 11

"God, why can't I win the lottery?" "God why won't You give me this high-paying position?" "God why didn't you let me win that?" Yes, James 4:2 says "You do not have because you do not ask," but the next verse clarifies that statement further: "When you ask, you do not receive, because you ask with wrong motives, that you may spend what you get on your pleasures" (James 4:3). God will not be a party to our selfishness. So if you are asking for something for you, God's answer might be "You're being selfish." Try asking for something for Him. Or, try asking for something that Jesus would ask for (which is the literal meaning of praying for something "in Jesus' name") It puts a whole new spin on the equation. And it may eliminate your "why" question altogether.  

Image courtesy: Unsplash.com

5. So you'll rely on Me.

Slide 5 of 11

Without a job? Without a spouse? Without hope? Face it, when we don't have what we want or need, it makes us desperate. God wants to be the One we are desperate for and I believe He will allow whatever it takes to make us fully dependent on Him. Deuteronomy 13:4 commands us to "follow the Lord your God and fear Him; and you shall keep His commandments, listen to His voice, serve Him, and cling to Him." Nothing makes us cling to God more than when we are desperate for something.  Be desperate for Him. And He will become your answer. 

Image courtesy: ©Thinkstock/kevron2001

6. Just Wait.

Slide 6 of 11

So often our "why" questions are premature. We get impatient because we can't see an end result, but God works on an entirely different timeline than we do. Psalm 84:11 says "no good thing does he withhold from those whose walk is blameless." So if you are walking uprightly and it seems like God is withholding something good, it either isn't truly good for you or it isn't time. 

Image courtesy: ©Thinkstock/Marjan_Apostolovic

7. I have something better in mind.

Slide 7 of 11

Sometimes our "why" is because we believe God is giving us second best, or He's forgotten about us altogether. But Jesus said: "If you then, who are evil, know how to give good gifts to your children, how much more will your Father who is in heaven give good things to those who ask him!" (Matthew 7:11). Could God be waiting to give you something better than you've thought to ask for? I know it's difficult to endure something when you are hoping for something better. But keep your hope in God (not in what you're hoping from Him). He is far better than the most loving of earthly parents. He sees what's best for us eternally, not just temporally. And He is a God who loves to bless His children. 

Image courtesy: ©Thinkstock/GeorgeRudy

8. I'm protecting you.

Slide 8 of 11

The Psalmist said "My mouth will tell of your righteous deeds, of your saving acts all day long – though I know not how to relate them all" (Psalm 71:15, NIV, emphasis added). Do you believe that God is saving you all day long through what He brings in and out of your life? God may say "no" to save you from something hurtful or He might allows something you don't like because it's keeping you from something worse. God knows our weaknesses when it comes to temptation. He knows our tendency for failure when it comes to our relationships and He sees what's ahead and we don't. I remember the day I had to start praying "God, don't let me near this if I will prioritize it above You" or "God, please allow this but only if I will remain humble and give the glory to You." He protects us physically, as well as morally and spiritually and like any good Father, He knows what is best for His children. 

Image courtesy: Unsplash.com

9. I'm making you more like Jesus.

Slide 9 of 11

We love to quote Romans 8:28: "And we know that for those who love God all things work together for good, for those who are called according to his purpose" and then we look for the good so we can hold onto it. But I truly believe that verse, taken in context with the next verse tells us the "good" that God is constantly working on in terms of why He allows – and doesn't allow – what He does: "For those whom he foreknew he also predestined to be conformed to the image of his Son…" (verse 29). Sometimes the "why" is simply because God wants to make you, through your circumstances, more like His Son. 

Image courtesy: ©Thinkstock/welcomia

10. Because I love you.

Slide 10 of 11

God loves us too much to give us exactly what we want. I thought I wanted a certain man when I was in college, but God knew better. I thought I wanted at least three children, but God knew better. And today, instead of asking "Why couldn't I have these things?" I find myself, instead, saying "Thank You, Lord, for knowing what was best for me." God is loving. He is good. And if He "did not spare His own Son, but delivered Him over for us all, how will He not also with Him freely give us all things?" (Romans 8:32, NASB). If God has not delivered on something you wanted or has allowed something you don't understand, His answer might best be "Because I love you. And one day you will understand." 

Image courtesy: Pexels.com

Can you trust this God upon whom you have piled your questions?

Slide 11 of 11

Then say this prayer from Your heart as a way of letting Him know you are His and You trust Him with whatever He has in mind: 

Lord, thank You that in spite of your "no" or "wait" or even Your silence, You know what is very best for me and You promise to work for my eternal good, not just my temporary satisfaction. Thank You that in all all situations, in all pain and pressure and circumstances beyond my control, You are making me more like Christ, as I give up my will and surrender to Yours. 

Scripture says without faith it is impossible to please You so I choose to believe that You have it all under control. Thank You for being a good, loving, all-knowing and ever-present God who will not let anything touch me that hasn't first passed through Your loving hands. In the name of Jesus, Amen. 

Cindi McMenamin is a national speaker who helps women and couples find strength for the soul.  She is the author of 15 books including, When Women Walk Alone (more than 125,000 copies sold), and When God Sees Your Tears. For more on her speaking ministry, or free articles to strengthen your soul, marriage, or parenting, see her website www.StrengthForTheSoul.com.

To read the text version of this article please click here.

Image courtesy: ©Thinkstock/Halfpoint