9/11: How to Help Loved Ones Suffering from PTSD
Welby O'Brien

Author

2016

8 Sep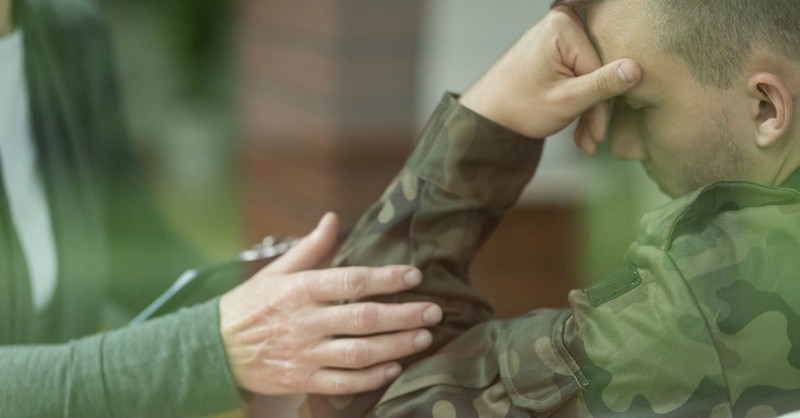 It was bedtime as usual on the night of September 10, 2001. Little did we know that by the next morning, countless Americans would never again be the same. Maybe you and your loved ones are more impacted than you realize.
Since 9-11, an astounding number of people have been afflicted with or re-activated by Posttraumatic Stress Disorder (PTSD), a condition that can affect anyone who has been exposed to a traumatic or life-threatening event. It has been described as a "normal reaction to an abnormal event." PTSD not only affects the individual who battles it firsthand, but also deeply and profoundly impacts all those who are close to them.
I just received a desperate text from the wife of a veteran who battles PTSD. She said, "Welby, I'm not sure I can handle another 9-11 anniversary. Last year my husband was triggered so badly not only did I think he was going to end up as one of the suicide statistics, but I found myself struggling with PTSD symptoms too and just wanted to run away! Why is it that our warriors are so drawn to war movies, and horrific news, when it actually makes them worse? He won't turn off his newsfeed on Facebook, and stays glued to the TV and all the replays of the disasters. What am I supposed to do?"
Veterans are just a portion of the millions who have been severely affected by trauma and suffer the effects of PTSD. Even if a person was not directly involved with a given disaster, horrific events such as 9-11 can re-traumatize those who already have PTSD. It's similar to grief. Those who have deeply grieved the loss of a loved one find any further grief or loss in their life will exhume all the grief they thought was buried.
One amazing lady shared with us on the Love Our Vets – PTSD Family Support Facebook page, "I already had PTSD after the suicide of my husband, so when 9-11 hit, things went from bad to worse. Now I am remarried to a Vietnam veteran who also has PTSD. When his PTSD kicks in, mine does too, and it gets really interesting here! I still cry at the drop of a hat, but volunteering, connecting with others, and also directing my grief in positive ways has really helped."
As one of the most tragic days in the history of the United States approaches, (or any patriotic holidays or traumatic anniversaries, for that matter), be alert for increased symptoms of PTSD in yourself and those around you. These may include anxiety, avoidance, depression, fear, flashbacks, hyper-vigilance, numbing, nightmares, difficulty sleeping, relationship problems, outburst of rage and other emotions, withdrawal, employment problems, increased substance abuse, and suicidal thoughts.
For those with PTSD, here are some ways you can prepare for the 9-11 Anniversary:
Stay aware of your body and emotions.
Talk about it with someone who is supportive.
Have the courage to call for help if you need it.  
Avoid the news, photos, and all TV about 9-11.
Plan something enjoyable to do that day, and the next.
Consider volunteering or helping someone with a need.
Be with someone you trust, and who cares about you.
For all loved ones, you can also be prepared:
Stay mindful of your own body and emotions.
Remember you cannot "fix" the one you love.
Give them space if they need it.
Encourage them to connect with a support group and/or counselor.
Keep all media off or tuned to something unrelated.
Connect with others in a similar support role.
Do something special for you.
I'm here to tell you there is hope. I see victory over PTSD every day in my veteran husband, who has battled it for decades. Although it is never easy – a continuous challenge – the rewards are so worth it! I encourage everyone who struggles with PTSD and all the loved ones who also live with it, to do all you can to be prepared for triggers and traumatic dates like 9-11.
Bottom line: know what resources are available, and connect with others who care. I encourage you to visit www.LoveOurVets.org for helpful information about PTSD, resources, and ways to connect with others.
As for the young lady who is dreading 9-11 and wants to run away, I reminded her that she cannot control her husband or his reactions; but she can continue to express her love and support, while at the same time staying focused on taking care of herself and her children.
As long as there is trauma, there will be PTSD. Although people with PTSD may never again be the same, they can live happy and fulfilled lives in spite of it. I know. Because we do.
Welby O'Brien has a master's degree in counseling from Portland State University and a teaching degree from Biola University. She has been featured as a guest speaker across the country and interviewed on radio and TV. Welby initiated and continues to facilitate the national support network known as Love Our Vets — PTSD Family Support. As the wife of a veteran who suffers from PTSD, O'Brien stumbled alone in the dark for years, desperate for
guidance and support. Through her latest book, Love Our Vets: Restoring Hope for Families of Veterans with PTSD, she shares the lifelines of hope that helped her in her own journey with PTSD.
Learn more at www.LoveOurVets.org and on Facebook.
Publication date: September 8, 2016