11 Christian-Owned Businesses to Support This Christmas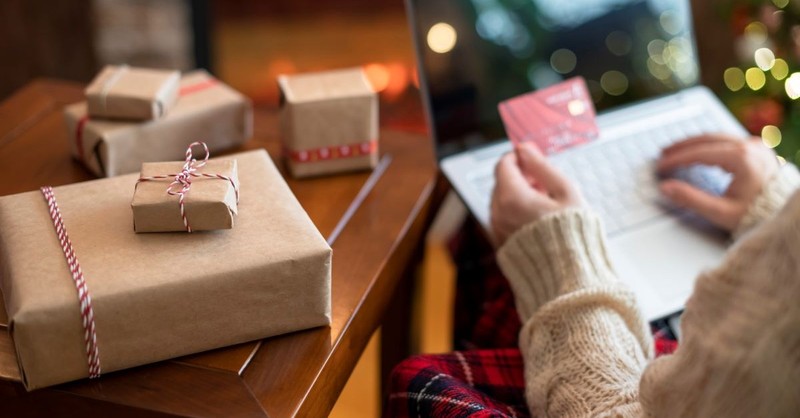 Christmas is all about generosity! I love that in this season we take time to sacrifice our time and money for the sole purpose of blessing those close to us in our lives. Why not go beyond just blessing your loved ones and use your buying power to make an impact in the world by buying from Christian-owned businesses that use their resources to invest in showing God's love to others.
The best part of shopping with intention is it gives you the chance to tell a story when you give your gifts. You get to tell of how the jewelry you purchased from Noonday Collection changed the life of a woman from Thailand or how the shirt you purchased from Goods & Better helped provide a comfort item for a child in foster care. It adds so much more meaning to your giving when the impact is multiplied through generous business practices.
Here are a few Christian-owned businesses that you can feel good about purchasing from this holiday season:
1. Noonday Collection
I absolutely love the mission of this amazing company! It empowers women from all over the world to be able to create and make a fair wage for their labor. Their products are quality made (I have several of their pieces) and are absolutely beautiful. Shopping from Noonday Collection is a sure way to snag a one-of-a-kind gift while making a local and global impact with your purchase.
2. Goods & Better
Goods & Better provides items for kids in Foster Care with every purchase made from them! When you check out you get to "choose your impact" which allows you to select if you would like to provide comfort, clothing, hygiene, or baby items for a child. I love that you get to select exactly how your purchase will make a difference in the life of a child. Their store is filled with inspirational clothing, home goods, jewelry, and more!
3. Be the Bridge Shop
Give the gift of advocacy this year! Be the Bridge, a Christian organization that works to facilitate racial reconciliation, has a shop filled with items that are designed to inspire. They offer accessories and apparel that are designed to promote connection, healing, and truth.
4. Doubleside Toffee Co.
Doubleside Toffee Co. sells delicious treats that are the perfect gift for the hard to buy for people on your list. Everything they sell is handcrafted, gourmet, and they offer gluten-free treats too! They aim to do good through donations to local, faith-based non-profits. Their goal is to make a difference in others' lives and the community. They support the youth ministry Young Life, and For Her, an organization supporting sexually exploited women in San Antonio, TX.
5. Haven Candle Co.
Haven Candle Co. was created as a hobby project by Brittany Burling in 2019. Her business has grown over the past few years and God has put it on her heart to support those dealing with poverty and incarceration. She now makes it a goal to hire people coming from vulnerable circumstances. Not only are their products something that add beauty to your space they also are offering a safe place for women to grow, find purpose, and gain security.
Luvthemama is a great way to show some extra care for the new or expectant mamas in your life this holiday season. Luvthemama offers self-care packages as a way to bless busy moms. You can get a box subscription, a single box, or purchase items from the Mama Shop. Tasha Dixon founded this small business from her home because she has a passion for supporting Moms as they journey through motherhood. She takes time not only to sell meaningful products but to encourage moms from all walks of life through her online community.
7. May Designs
May Designs is all about customized notebooks, tumblers, stationary, fashion, accessories, and more! They offer so many page options for their May Book, which include agendas, prayer, health, and gratitude journals. May Designs was founded by Mica May, and she believes in giving back. May Designs gives 100% of the proceeds from their Rise Art and Lucky Few collections to support Down Syndrome awareness and education in honor of Mica's beautiful son Jackson.
Fawn & Foster offer quality organic baby essentials. Love on the littlest ones on your Christmas list with these soft and totally adorable pieces. Fawn & Foster was established by a foster and adoptive family with a heart to support children that are in foster care. They created Fawn & Foster because they want to do as much as they can for these precious children. They donate 50% of all profits to organizations and nonprofits who make a beautiful difference and a direct impact in the lives of foster children.
9. Warrior Princess
Warrior Princess is a great place to shop for the young ladies in your life! Warrior Princes is a Bible study in a box. Each box is filled with Bible lessons and videos paired with experiments, crafts, and other fun goodies. These boxes provide girls with a fun and tactile ways to study God's Word. The prayer of the company is that the young ladies in your life would know who she is and know Jesus more fully. Their original box contains six lessons on the Armor of God, and they have a Christmas Box! Check them out on Instagram @armorupwarriorprincess.
10. Adoptionly Yours
If you are looking for cards and goods that speak to the unique experience of adoption, Adoptionly Yours is the place for you! They create beautiful cards to encourage and love families through every part of the adoption process. Stacey and Jayne used their talent for writing to speak specifically into this unique life experience. Give the gift of seeing those who are touched by adoption in your life!
11. Trove
Trove is an ethical clothing and home goods company with gifts that are handmade from artisans around the world. They offer super comfy pajamas, ornaments, beautiful home goods, and more! Trove partners with artisans and ethical factories who are committed to paying living wages and to sustainable practices. Their mission is to provide affordable clothing while remaining committed to sustainability and a partnership to be more kind to people, the planet, and animals.
These are just a few of the many thoughtful and God-honoring businesses out there. Taking time just to seek out companies that seek to provide quality goods in a way that is kind to our world is a way to make an impact solely through doing some fun online shopping. Tell a story with your purchases by partnering with companies that think of how to do more than just grow their own brand this year.
Photo Credit: ©GettyImages/FTiare
---

Amanda Idleman is a writer whose passion is to encourage others to live joyfully. She writes devotions for My Daily Bible Verse Devotional and Podcast, Crosswalk Couples Devotional, the Daily Devotional App, she has work published with Her View from Home, on the MOPS Blog, and is a regular contributor for Crosswalk.com. You can find out more about Amanda on her Facebook Page or follow her on Instagram.