What You Don't Know about 5 Famous Christmas Carols
Whitney Hopler

Crosswalk.com Contributing Writer

2014

8 Dec

COMMENTS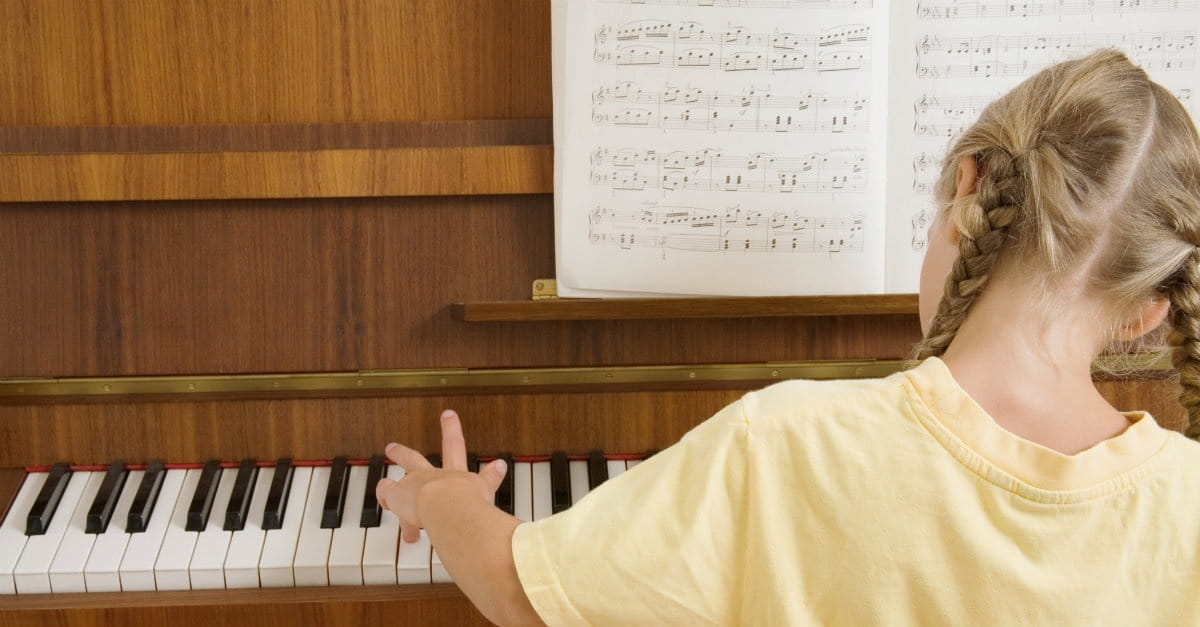 Throughout this Christmas season, you're bound to hear many Christmas carols. Your church will probably include some during worship services. Your local stores will likely play Christmas music constantly in the background while you shop. Maybe you'll sing along to your favorites as they stream across the Internet or play on your car radio. Enjoying Christmas carols has become as cherished a Christmas tradition as decorating with Christmas lights and baking Christmas cookies.
But since the most beloved Christmas songs have become so familiar, you may find yourself hearing – or even singing – them without really thinking about the powerful messages they communicate. You can gain a fresh perspective on famous Christmas carols by learning about the stories behind them. As God inspired the composers and lyricists to create memorable carols that proclaim his work, he can inspire you by deepening your own faith when you think about those carols.
Here's how five of the most famous Christmas carols can inspire you today:
"O Little Town of Bethlehem"
This song shows how you can always trust God to help you accomplish something he has called you to do. Louis Henry Redner, an organist at a Philadelphia, Pennsylvania church, was trying to compose music to accompany a poem called "O Little Town of Bethlehem" that the rector of his church, Phillips Brooks, had written. It was just before Christmas in 1868, and Redner hadn't yet figured out how to set the words to music. Brooks was counting on using the new song in the children's Sunday School Christmas service, so Redner tried hard to come up with a tune, but the night before the service he went to bed frustrated that he didn't have the right music yet. Redner wrote that one of God's messengers, an angel, woke him up during the night so he could hear music: it was the tune that he needed for the song. After scribbling down musical notes prior to returning to bed, Redner finished composing the song in the morning – just in time for the children's worship service.
"Silent Night"
This carol testifies to the fact that when you do something simple with great love, it will lead to a profound result. On the day of Christmas Eve in 1818, an Austrian priest named Joseph Mohr asked church organist Franz Gruber to write music for a poem called "Silent Night" that Mohr had written earlier. Mohr challenged Gruber to compose something in just a brief amount of time – before the church's Christmas Eve worship service that evening – but it had to be simple, the story goes, because the church's organ had broken. Within a few hours, Gruber had composed the music for "Silent Night." Mohr played it on a guitar during the church service while both men sang the song together for the congregation. Little did they know that their simple song would go on to become one of the world's most widely sung Christmas carols in the years to come.
"Go Tell it on the Mountain"
This song about sharing the good news of Jesus' incarnation on the first Christmas shows that you always have something to celebrate, even in the midst of difficult circumstances. Slaves in 19th century America sang it together while they were working – often in difficult conditions. Their lives in slavery were full of challenges. Yet despite their plight, they celebrated the fact that Jesus loved them and came to Earth to offer them salvation. Singing this Christmas carol can lift your spirits, too, by directing your focus toward Jesus' great love that transcends any type of difficulty.
"O Holy Night"
This carol shows that you can count on God to work through your life whenever you serve him, even when other people reject your efforts. Both the composer (Adolphe Adams) and lyricist (Placide Cappeau) of this French song were shunned by people in society after they discovered that Adams was Jewish, not Christian, and after Cappeau left the Roman Catholic Church to join a socialist movement. The carol, known in France as "Cantique de Noel," was extremely popular after Adams and Cappeau wrote it in 1847. But after both men fell out of favor, their song was deleted from Catholic worship services and denounced by church leaders as being of poor quality. But that was far from the end of how God himself used the song in his kingdom. The French people who knew the song continued to sing it outside of church, and God used it powerfully during the Franco-Prussian War, when a French soldier jumped out of his trench in the middle of combat and courageously began singing "O Holy Night" on Christmas Eve 1871. One of his German opponents responded by singing the German Christmas carol "From Heaven Above to Earth I Come" by Martin Luther. That led to a full 24-hour truce in honor of Christmas Day. After people worldwide heard how "O Holy Night" had inspired Christmas peace, the song spread around the world. Writer John Sullivan Dwight translated the song into English and published it in the United States. On Christmas Eve 1906, American professor and chemist Reginald Fessenden became the first person in history to broadcast his voice over airwaves by using a new kind of generator to speak through radio waves. Fessenden chose to read the Christmas story from the Bible for this historic broadcast, and then played "O Holy Night" on a violin and sang it – so this Christmas carol became the first song ever to be broadcast on the radio. It has since been widely recorded and broadcast worldwide.
"Angels We Have Heard on High"
This song about the angels who announced Jesus' birth in Bethlehem to shepherds shows the importance of encouraging others by sharing your faith with them. Its famous refrain ("Gloria in excelsis Deo!" which is Latin for "Glory to God in the highest!") goes back to ancient times, when people began to chant the phrase in worship services beginning in about 130 A.D. In medieval times, French shepherds called this phrase out to each other when they were watching their flocks of sheep outside, just as the shepherds in Bethlehem on the first Christmas did. Every time you hear or sing this song yourself, it serves as a powerful reminder that the story of God's glory has been faithfully passed along from one generation to another since the first Christmas. You have a part to play in this great story by sharing your faith with people who need to hear about the hope Jesus offers them!
Whitney Hopler, who has served as a Crosswalk.com contributing writer for many years, is author of the Christian novel Dream Factory, which is set during Hollywood's golden age. She produced a site about angels and miracles for About.com. Now she writes about the power of thoughts on her "Renewing Your Mind" blog.
Publication date: December 8, 2014