How the "Word Became Flesh" Changed Everything
Lucas Hagen

Crosswalk.com Contributing Writer

2020

1 Dec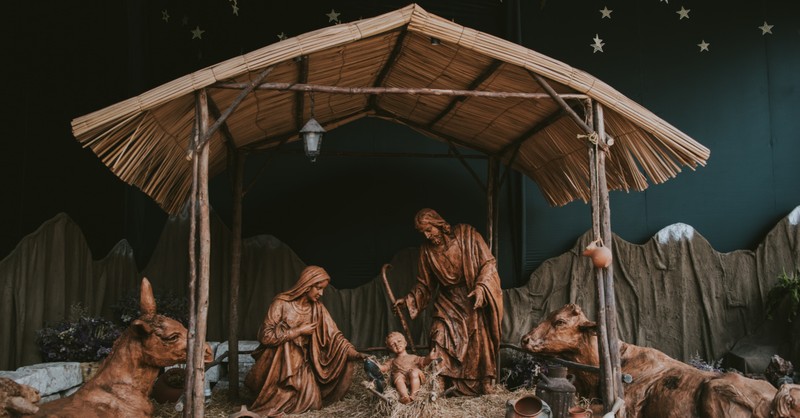 The Christmas season is a wonderful time for celebration with family and friends, as well as reflection on the birth and life of Jesus.
We often think of little baby Jesus in the manger and express thanks for Jesus' coming to Earth. While many understand that Jesus came so that God's people could be saved, what is often overlooked is just how drastically things changed for God's people.
As we approach this Christmas season, let us reflect on how our worship of and relationship with God has changed by the birth of Jesus.
In the iconic first chapter of John's Gospel, John writes, "And the Word became flesh and dwelt among us, and we have seen his glory, glory as of the only Son from the Father, full of grace and truth" (Jn. 1:14).
The reality of the "word became flesh" is often mentioned in church and Bible studies, but there is rarely discussion as to how exactly things changed when Jesus came to Earth as a man. This article will explore how worship of God and relationship with God changed when the "Word became flesh."
Context: What Yahweh Worship Was Like Before
To best understand how worship of God changed when Jesus came to Earth, it is vital to understand what things were like beforehand.
Prior to Jesus coming, Yahweh worship was centered around the Law. God had given, through Moses, very strict and specific guidelines as to how the people of Israel were to live.
Many of these laws involved sacrifice and ritual worship. To worship Yahweh in Old Testament times, God's people needed to travel to where God was, either in the tabernacle or the temple. Yahweh worship was very structured. Obedience to the law was required to be considered righteous, as was a proper heart oriented towards love of God rather than mere appearance of holiness.
Worship of God was very similar for thousands of years, until God came to Earth as a human and disrupted everything.
Here are 4 ways that the "Word became flesh" changed how followers of God relate to and worship Him, and changed the course of history forever.
1. The New Covenant
In the Old Testament book of Jeremiah, God promises that He will make a new covenant with His people. It is when Jesus came to Earth that this new covenant began, and God's people could experience relationship with God in a new way.
God says in Jeremiah, "Behold, the days are coming when I will make a new covenant with the house of Israel and the house of Judah... For this is the covenant that I will make with the house of Israel after those days, declares the Lord: I will put my law within them, and I will write it on their hearts. And I will be their God, and they shall be my people... For I will forgive their iniquity, and I will remember their sin no more" (Jer. 31:31, 33, 34b).
God promises that He will make a new covenant with His people in which He will completely forgive sins, and will no longer judge His people according to their transgressions. It is through the death and resurrection of Jesus Christ that God has made good on His promise.
Through Jesus' sacrifice, God has allowed His people to have a clean slate, judged according to Christ's blameless life rather than our own.
2. Open to Gentiles
One of the often neglected benefits of the "Word became flesh" is that, before Jesus, God's favor was limited to the people of Israel. It was the great exception that anyone who was not born Jewish could be considered among the children of God.
However, with the coming of Christ, the gospel was now open to the Gentiles, and Paul was the initiator of missions to Gentile peoples.
When the gospel began to be preached among Gentiles, some Jewish people began to feel frustrated that their God would be worshipped among other people groups. However, Paul made it clear that it was within God's will that the Gentiles be included.
Luke records Paul saying, "It was necessary that the word of God be spoken first to you. Since you thrust it aside and judge yourselves unworthy of eternal life, behold, we are turning to the Gentiles. For so the Lord has commanded us, saying, 'I have made you a light for the Gentiles, that you may bring salvation to the ends of the earth.' And when the Gentiles heard this, they began rejoicing and glorifying the word of the Lord, and as many as were appointed to eternal life believed'" (Acts. 13:46-48).
Before Jesus came, God's favor rested with the people of Israel alone. However, through the death and resurrection of Jesus Christ, salvation is available to the entire world! This can be easily overlooked, but it is one of the most significant changes to occur as a result of the "Word became flesh."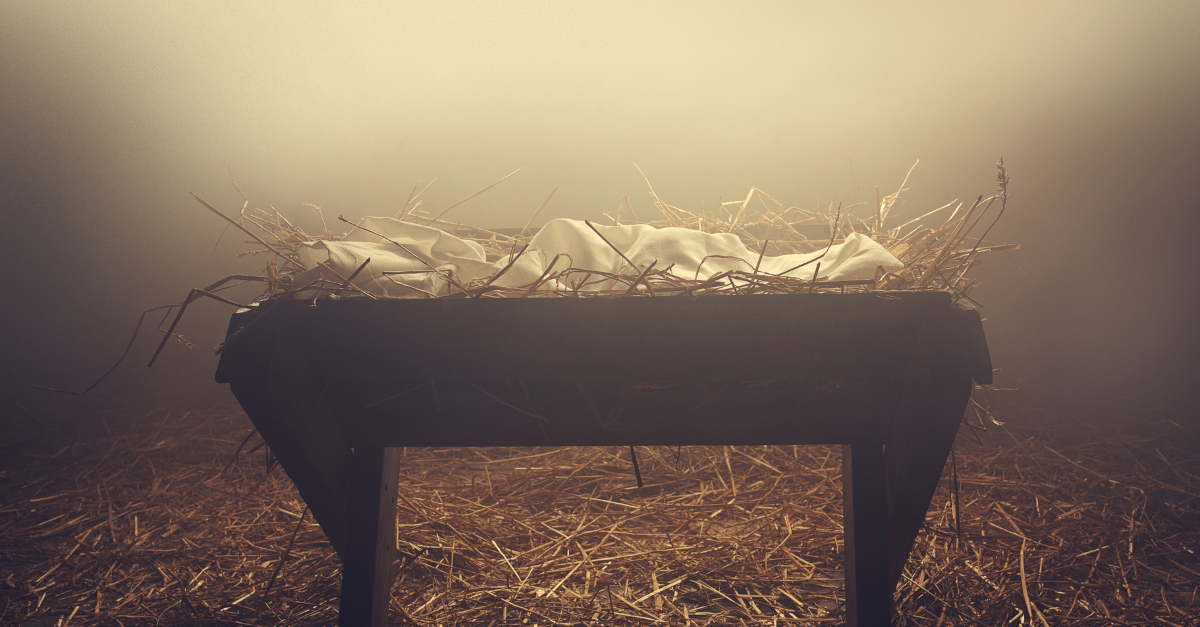 Photo Credit: ©Getty Images/kevron2001
Jesus made a lot of statements in his teachings and ministry that seem very counterintuitive. One of the most shocking of these statements for the twelve apostles must have been when Jesus said that it is better for Him to leave, because of who God is sending after Him.
Read Jesus' own words, "Nevertheless, I tell you the truth: it is to your advantage that I go away, for if I do not go away, the Helper will not come to you. But if I go, I will send him to you" (Jn. 16:7).
Jesus here is speaking of the Holy Spirit, of whom Jesus has already been sharing with the apostles. Earlier during this same conversation, Jesus said to the apostles, "And I will ask the Father, and he will give you another Helper, to be with you forever, even the Spirit of truth, whom the world cannot receive, because it neither sees him nor knows him. You know him, for he dwells with you and will be in you" (John 14:16-17).
Why would it be better for Christians for Christ Himself to leave? Because He was just one man. He could only be in one physical location at a time. He was limited to His human body. On the other hand, the Holy Spirit dwells within all Christians at all times.
Through the ascension of Jesus and the coming of the Holy Spirit, God can dwell within His people and be present with His people constantly.
How is this a considerable change from before the coming of Jesus? All of God's people had to travel to Jerusalem in order to be in God's presence. In order to worship God and be with Him physically, one needed to be by the temple in Jerusalem.
Now, a Christian does not have to even leave one's home to be in God's presence, because the Holy Spirit dwells within the body of each and every Christian.
As Paul wrote, Or do you not know that your body is a temple of the Holy Spirit within you, whom you have from God? (1 Cor. 6:19). Rather than God's people travelling to the temple, God's people have become the temple of God's Spirit. Hallelujah!
4. A God Who Can Sympathize
In Old Testament times, God seemed to be much more transcendent. God was so holy, that there did not seem to be any way to relate to Him. Humans could not possibly understand God, and it probably did not seem like God understood what it is to be a human.
This changed when God Himself became a human, and showed the world what true human flourishing looks like. Not only does God understand what it is like to be human, He showed humans what it is like to live as a perfect, blameless human.
The author of Hebrews emphasizes this dynamic, explaining that because of Jesus living as a man, He now understands our predicament. He understands what it is to struggle, what it is to be persecuted, what it is to be tempted.
The author of Hebrews writes, "For we do not have a high priest who is unable to sympathize with our weaknesses, but one who in every respect has been tempted as we are, yet without sin. Let us then with confidence draw near to the throne of grace, that we may receive mercy and find grace to help in time of need" (Heb. 4:15-16).
Jesus has truly been tempted in every way as we are tempted, yet he never gave in to temptation. He overcame every struggle He faced, yet He now has a rich, intimate understanding of what it is like to be us.
Now, God's people can relate to Him in a new and profound way. Let us come to Jesus with confidence, knowing that He understands what we go through, and that He has overcome every kind of struggle that we face.
The "Word became flesh" changed every single aspect of Yahweh worship and life for God's people. God's people no longer live by the letter of the law, but by the teaching of Jesus Christ. God has given His people opportunities for intimacy and fellowship with Him that had never been available prior to Christ. Let us not take these for granted.
Pursue relationship with Jesus, as He is pursuing you. Let us never again take for granted the amazing and awesome benefits of the "Word became flesh!"
Photo Credit: ©Walter Chavez/Unsplash
---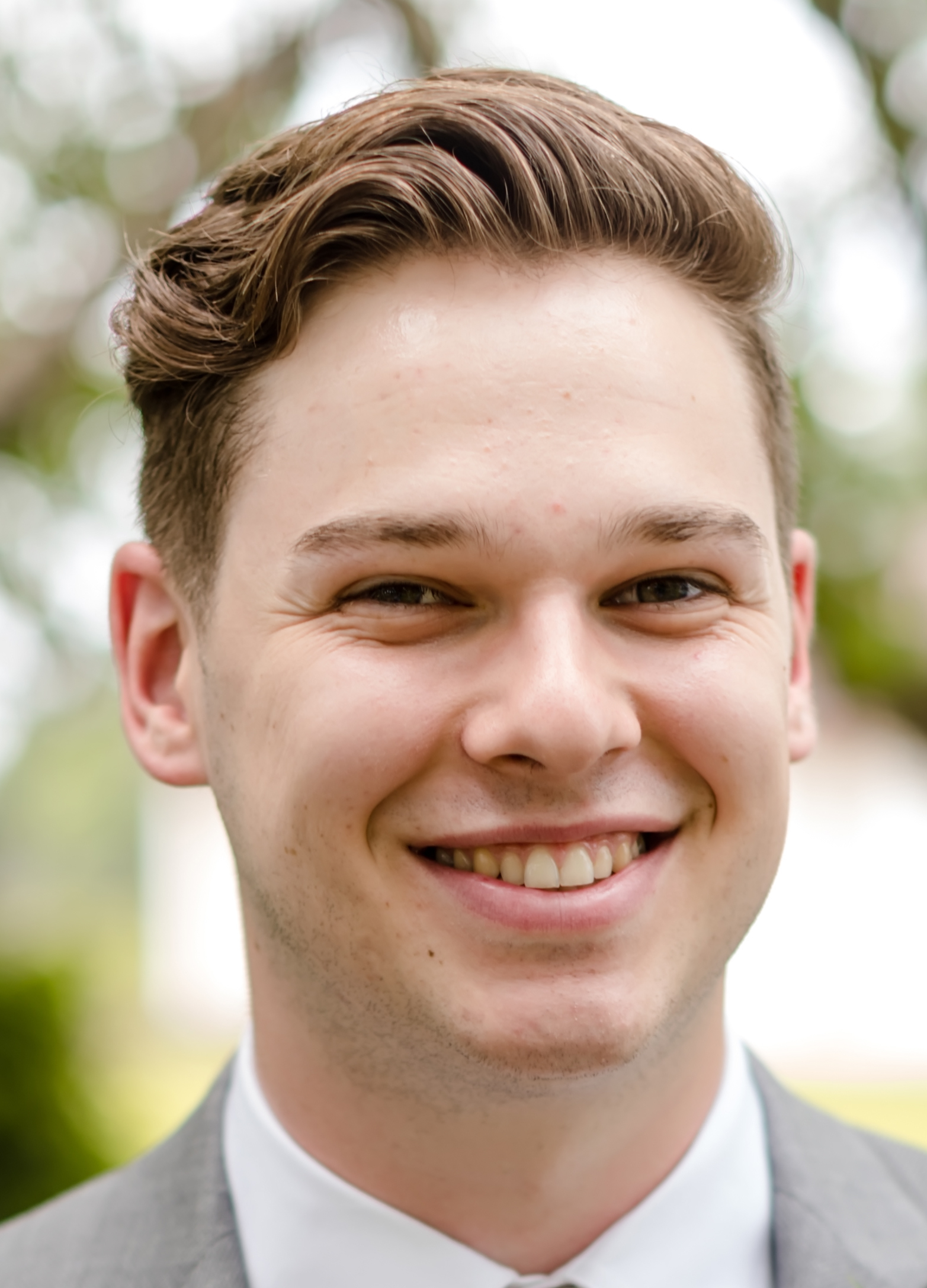 Lucas Hagen is a freelance writer, recently graduated from Taylor University with majors in Biblical Literature and Youth Ministries. When he is not writing for Crosswalk, you can find him reading great books, playing guitar, competing in professional disc golf tournaments, and spending quality time with his lovely wife, Natalie, and their fluffy cat, Woodward. You can read more of his writing at habitsofholiness.com.