How to Give Great Gifts When It's Not Your Love Language
Amanda Idleman

https://rvahouseofjoy.wordpress.com/

2019

17 Dec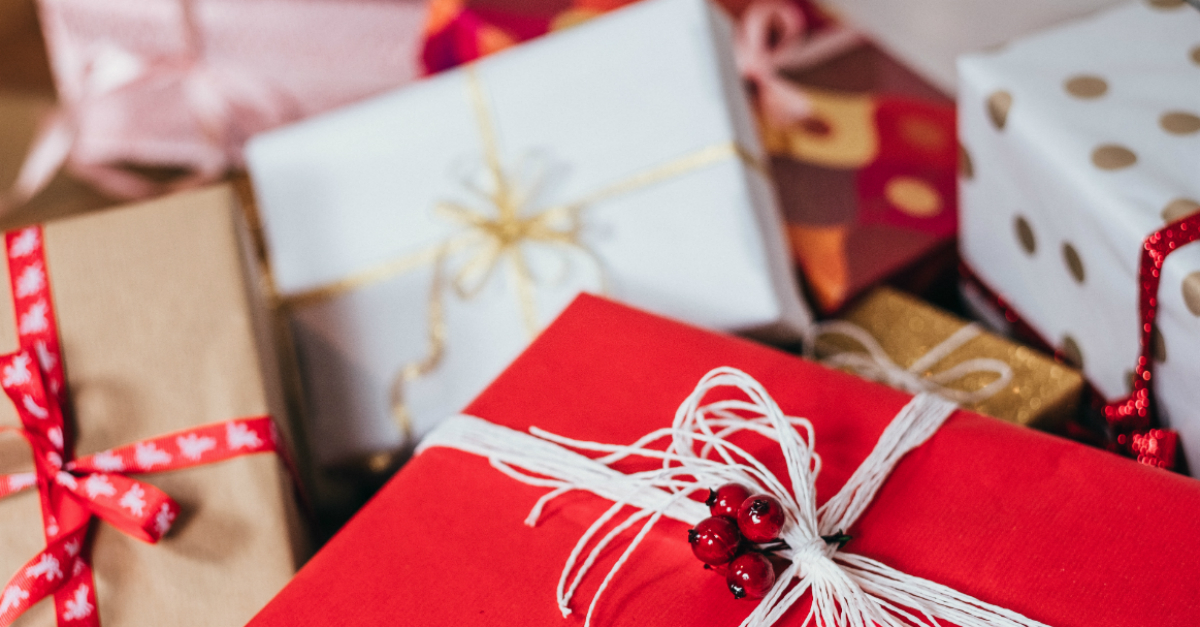 Some of us are born to give gifts! 
You know those kids who wrapped up their toys and brought them to their friends just because they so loved seeing their face light up. I've always envied those people! 
They are so ahead of the curve, gathering gifts all year long, anxiously awaiting the moment they get to give that perfect gift. Their excitement is palpable and the heart for gift giving they carry is truly wonderful.  
Christmas time seems to be made for the natural gift-givers but all of us can rally behind the idea that showing love, through all sorts of ways, is the best part of the Holiday season. 
For those of us who dread the long shopping lines and increased traffic, what can help is our refocusing on the "why" behind it all. The greatest gift was given to us in the most humble of ways in the form of a baby. This is why we make such a big deal in December. 
I am far too practical and frugal to be a natural gift giver. I approach Christmas as a task to be conquered and the stress of getting everyone on my list something great starts sneaking up on me as soon as I see those leaves start to change.   
I have lists and charts made with a strategy in place on how to be done before the end of Black Friday. I honestly want to get the shopping done so I can focus my attention elsewhere over the Holiday season. 
For many of us it can feel like a task, a competition, or nuisance that gifts are expected for Christmas. Even if gift-giving isn't our thing, we can still find great ways to show love to the people in our lives. 
Here are some ideas to help those of us who show love differently how to better embrace the holidays giving spirit. 

1. Let Yourself Off the Hook
A few years back I realized that if gift-giving isn't your love language, then you're never going to be able to keep up with those around you, and that it's just a part of who they are. Let yourself off the hook and stop trying to "keep up."
Those who truly love gift-giving aren't doing it because they expect you to match them. They give because that's how they shine best.
Remember, while it's a privilege to show love through giving, it's not a contest. The reason we embrace giving this time of year is because we want to imitate our Savior. God gave his Son who then willingly gave His life so we could become part of His family. Our gifts are supposed to be an act of love. This yearly ritual should be us as a community remembering what God has done for us.
The hustle, pressure, and pageantry of gift-giving in our culture can distract us from the reason for this season. Take a breather and let go of any expectations you feel you have to meet in order to impress your loved ones.
Dial it way back and just give what feels doable, loving, and God-honoring this year.
2. Embrace Your Love Language
Everyone shows love differently! Maybe gifts aren't your strength but that's okay. Use your love language to guide your gift-giving this year.
If you love being together more than you love finding the perfect thing for your loved one, then give them your time or an experience for the holidays! Plan a special date night for your spouse.
Give your kids gift cards to the movies and promise them each a special movie "date" over the coming year. If you show love best through quality time, then find ways to carve out time for your loved ones this Christmas season.
Acts of service could be a way you excel in showing love. Gift your parents a coupon for free lawn mowing provided by yourself or take the time to tackle other projects that need to be done.
If you love through words of affirmation, writing a heartfelt holiday letter sharing what those around you mean to you is sure to bring smiles to their faces.
Physical touch may show your love best. Deliver each gift with a warm hug. Even if the gift is sub-par in some way, the hug lets them know you did your best and love them still.
This season is all about honoring God and honoring those around us through acts of generosity and love. Not all gifts of love require a bow and a price tag.
Photo Credit: ©Pexels/Daria Shevtsova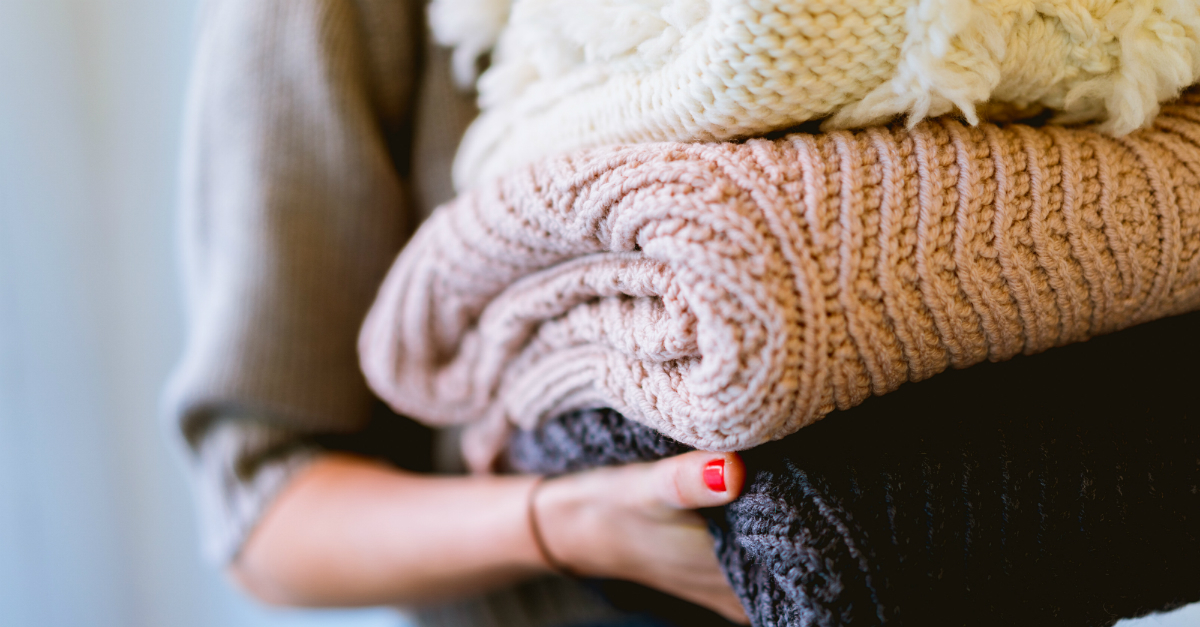 3. Meet a Practical Need
If creativity isn't your strong suit, then practicality is probably a great place to start when it comes to gift-giving. If you don't have the eyes to see what someone wants, you may be better at identifying what they need.
Reflect on how you can best meet a need for a loved one and let that be your gift-giving guide.
Everyone needs food, clothing, and to take care of their home. Can you provide a meal for a loved-one? If you're not into cooking, gift cards for a dinner out are always a welcome reprieve from the daily dinner demands.
Clothing can be tricky if you don't know someone's size or taste but basics like warm socks or a cozy hat and gloves are always a crowd-pleaser. Looking for a simple way to bless their home works too.
Consider if there is something small that will help their home feel cozy, smell sweeter, or meet a need in their space.
4. Enlist the Help of the Ones That Know Them Best
Not sure what to get your niece or in-laws? Enlist the help of the ones closest to them. They will appreciate you being willing to go the extra mile to really search out what their preference is rather than just aimlessly selecting them a gift.
Even asking them questions in an effort to discover their likes and dislikes is helpful.
Ask about their favorite snacks, favorite ways to unwind, favorite shows, loved hobbies, clothing preferences, and what they like to read. Just getting to know these basics can go a long way in uncovering what may excite them when Christmas day comes.
The added bonus is that you will feel more connected because you've invested a little more time to get to know each other a little better this year.
Photo Credit: ©Unsplash/Dan Gold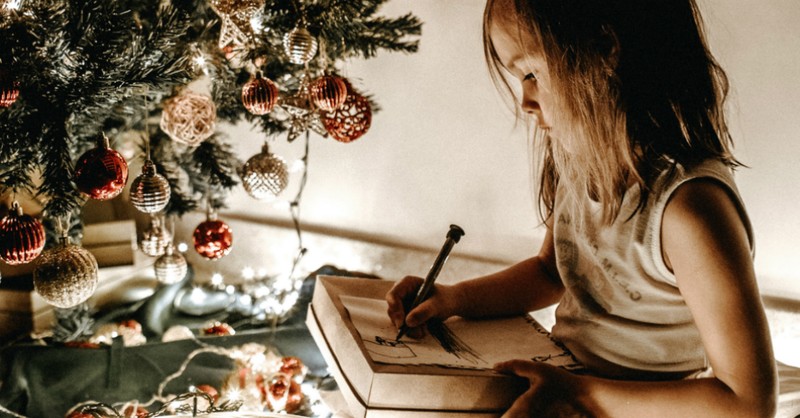 5. Personalized Gifts Always Show Love
Many of us have parents that thankfully don't need anything. While it's an amazing blessing to be able to have all your needs and most of your wants met, it can make gift-giving a challenge.
Personalized gifts are a great way to show love in a one-of-a-kind way.
Some tried and true personalized gifts include photo calendars, hand-painted ornaments, photobooks capturing the best memories of the year, or anything monogrammed. For the adults in your life, handmade gifts or ones that capture a great moment in time are the most appreciated.
6. Consumable Gifts Are a Great Way to Avoid Waste
Do your kids have every tiny toy under the sun? Avoid adding more to the masses and buy them things they can love and use up.
Art supplies are always a great gift and that I don't mind taking up space in our closets. All of my kids, despite their different ages, love and use our paper, paints, crayons, and markers daily.
For young one's practical gifts like lotions, soaps, fun toothbrushes, and maybe even things like diapers and wipes will never go to waste. You may feel silly having your one year old open a box if diaper but chances are they will be just as excited to open that gift as they would anything else!
Science, craft, and learning kits are other great consumables you can find for any age group. As a Mom, I hate spending the money on these things on my own but love when my kids receive them as a gift.
It offers them a chance to learn, an opportunity to do something together as a family, and it once again is not adding to the overfilled toy bins in our home.
Photo Credit: ©Unsplash/Jonathan Borba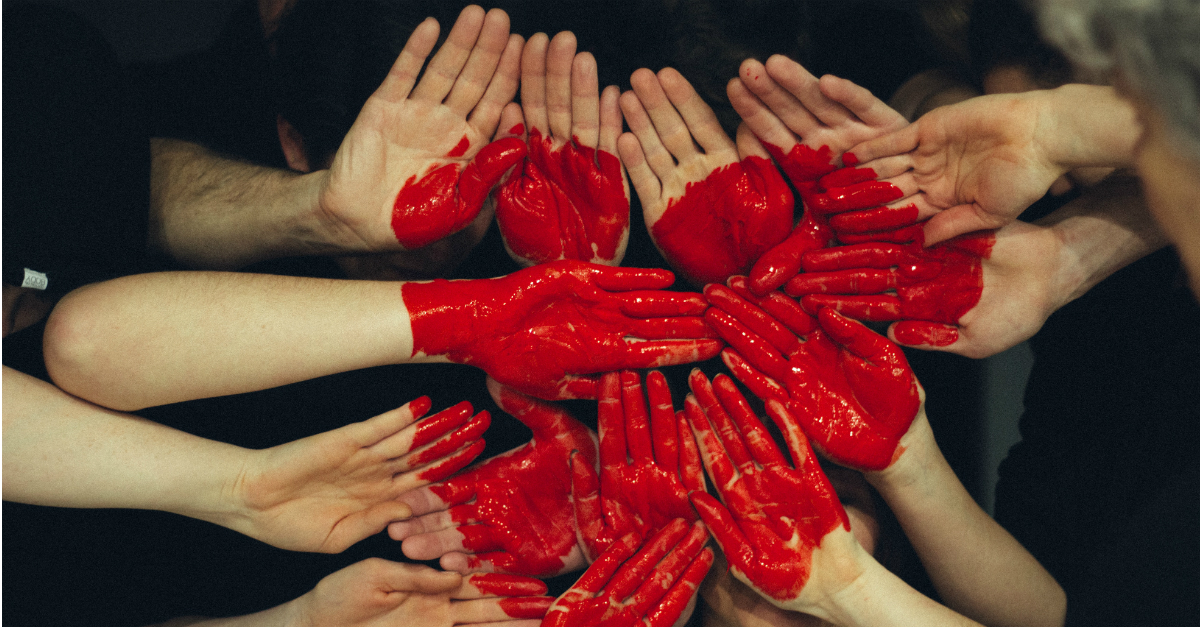 7. Give the Gift of an Experience or Activity
Most of us don't really need a whole lot of new "things" in our homes. Giving those you love an opportunity to try something new can be a great blessing!
You can help them try a class they've been putting off because it's costly, test out a new sport, or enjoy local landmarks such as museums or the zoo.
Think outside the box and start exploring what untapped opportunities are available in your community. Giving the gift of new opportunities is a delight.
Most times choosing these sorts of gifts also gives you the chance to support a local business too!
8. Buy Less and Donate More
The new trend of making donations in the name of someone you love is awesome! Choosing to show generosity towards the "least of these" in lieu of giving a half-hearted and unneeded gift is truly a great way to go against the materialistic tide of our culture and lean into the truth of the cross over the holidays.
Giving to those we love is a beautiful thing but sometimes channeling that money to a place it's really needed is an even more beautiful thing.
Even making the choice to cut back or letting your loved ones know you are opting to buy less so you can give more to a cause that tugs at your heart can be a great step away from the Christmas buying craze.
Finding a sweet way to share with your family the mission you have chosen to support can help them understand why they see less under the tree. Many organizations offer videos or printables that can make informing your tribe more simple.
No matter your gift giving choices remember we give because He first gave. Even if you are like me and gift giving isn't your thing let the meaning behind the hustle inspire your heart.
Pray over your holiday giving choices and ask God to infuse every decision, gift, hug, and interaction with His gracious love.
---
Amanda Idleman is a writer whose passion is to encourage others to live joyfully. She writes devotions for the Daily Bible Devotions App, she has work published with Her View from Home, is contributing to a couples devotional for Crosswalk, and is a regular contributor for Crosswalk.com. You can find out more about Amanda at rvahouseofjoy.com or follow her on Instagram at rvahouseofjoy.
Photo Credit: ©Unsplash/Tim Marshall
---