What Is the True Meaning of Christmas?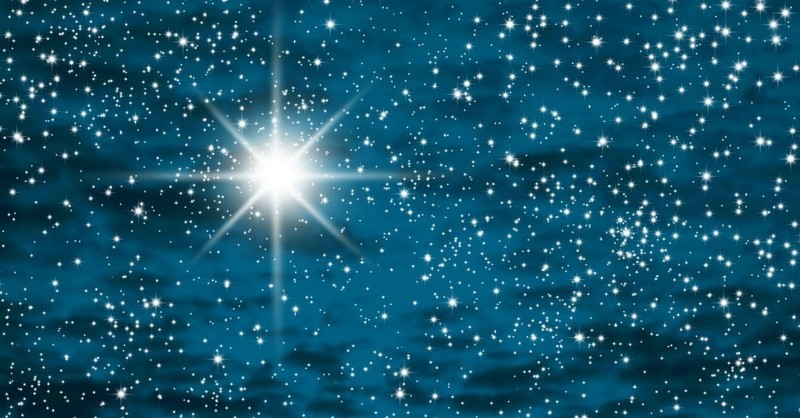 Christmas truly is one of the most wonderful times of the year. For many, there are warm parties, cozy homes, fond traditions to celebrate, and gifts to be shared. It's a joyous time of celebration. However, sometimes we get lost in the season and forget the reason we celebrate it, to begin with. Among the hustle and bustle, our focus is lost and priorities are misaligned.
Most people can tell you the origins of Christmas—that it's a remembrance of the birth of Christ. But either that's the extent of their knowledge or they lose sight of this in the busyness of the holiday. Why do we truly celebrate Christmas? Not Santa Claus, or the Christmas tree, or any other of the various traditions wrapped up into Christmas. Why do we celebrate this occasion—what is its true meaning?
The Birth of Jesus and Meaning of Christmas
"For to us a child is born, to us a son is given; and the government shall be upon his shoulder, and his name shall be called Wonderful Counselor, Mighty God, Everlasting Father, Prince of Peace. Of the increase of his government and of peace there will be no end, on the throne of David and over his kingdom, to establish it and to uphold it
with justice and with righteousness from this time forth and forevermore. The zeal of the Lord of hosts will do this." -Isaiah 9:6-7 (ESV)
For thousands of years mankind waited for the coming of Christ; they longed for their King to arrive and free them from oppression. The Old Testament is full of prophecies, including this one from Isaiah 9. The Bible is full of Scripture pointing directly to the One who would save mankind from their sins. When Isaiah described His coming, he described His coming as an infant. But this child would grow and establish a Kingdom of righteousness forevermore. When we celebrate Christmas, we are celebrating the moment in history when prophecy was fulfilled. God came to be with us.

Celebrating Christmas and Salvation in Jesus
Because when Jesus came, he also left us with the gift of salvation. His birth is significant because of His death. For thirty-three years Jesus lived a life free from sin so that He could be the perfect sacrificial lamb for the atonement of our sins. On Calvary, Christ paid the price and overcame death so that we could have victory over sin and condemnation. So, when that precious baby was born and placed in the manger, it wasn't just another birth. It was the beginning of God's redemptive plan for humanity. An act He didn't have to take part in but He chose to out of love.
"In your relationships with one another, have the same mindset as Christ Jesus: Who, being in very nature God, did not consider equality with God something to be used to his own advantage; rather, he made himself nothing by taking the very nature of a servant, being made in human likeness. And being found in appearance as a man, he humbled himself by becoming obedient to death—even death on a cross! Therefore God exalted him to the highest place and gave him the name that is above every name, that at the name of Jesus every knee should bow, in heaven and on earth and under the earth, and every tongue acknowledge that Jesus Christ is Lord, to the glory of God the Father." Philippians 2:5-11 (NIV)

True Meaning for Celebrating Christmas
This very act of humility and his choice to die on the cross is cause for bowed knees and lifted hands. I know the busyness of the season can cause time to fly and before we know it, the holiday has passed and we have forgotten to celebrate why we are celebrating it in the first place. But don't get sidetracked—get perspective. Choose reverence and give honor where honor is due.
Take time this holiday season to celebrate the true meaning of Christmas by glorifying the One who gave it all. A child was born in humble circumstances and his sacrificial death reflected the same, however, both were significant for humanity. Without the death of Christ, salvation isn't possible. So without His birth, neither is it possible. Jesus coming to Earth that night changed everything and it's a moment we should celebrate with all our hearts.
Certainly, enjoy the parties and food and gifts, but don't forget to point your heart, family, and those around you to Christmas' true meaning: Christ came with a plan for our redemption.
Bible Verses about the Meaning of Christmas
Prayers for Christmas
New Birth and Freedom in Christ
Almighty God,
grant that the new birth
of your Son in the flesh
redeems us from the old slavery
under the yoke of sin,
so we may receive him with joy
as our Redeemer,
and that when when he comes to judge
we may see Jesus Christ our Lord,
who lives and reigns with you
in the unity of the Holy Spirit,
forever and ever.
Amen.
Source: Wilehelm Loehe, Agende für christliche Gemeinden des lutherischen Bekenntnisses, 1844
Christmas Communion Prayer
O merciful God,
open the depths of our souls
that we may receive
the immortality of our spirits
through the new birth of your Son
by the power of his body
and precious blood;
for he lives and reigns
with you and the Holy Spirit,
one God,
forever and ever.
Amen.
Source: Wilehelm Loehe, Agende für christliche Gemeinden des lutherischen Bekenntnisses, 1844
Christmas Day Prayer
O Lord Jesus Christ,
true God from true God,
you became a little child for us so the world you made would be saved.
Just as a child is born to us and a Son is given to us,
may we be born again through you
and always remain in the number
of God's faithful children;
through your merits, O blessed Savior,
with the Father and the Holy Spirit
you live and reign,
one God,
now and forever.
Amen.
Source: Mozarabic Collect for the The Nativity of Our Lord, Christmas Day, freely modified from Mozarabic Collects, ed. Rev. Chas. R. Halle, New York, 1881, p.17 #1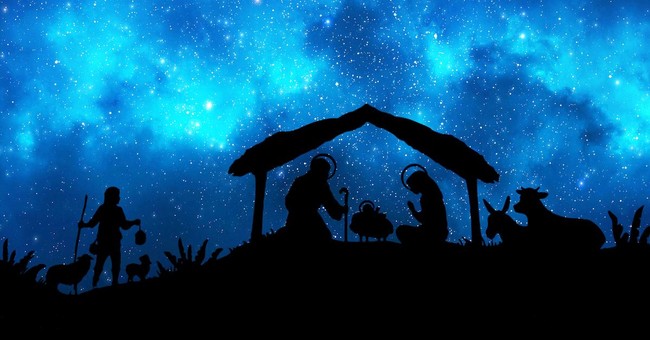 ---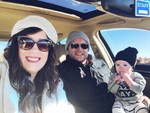 Brittany Rust has a passion is to give encouragement to the world-weary believer through her writing, speaking, and podcasting. She is the author of Untouchable: Unraveling the Myth That You're Too Faithful to Fall, founder of For the Mama Heart, and hosts the Epic Fails podcast. Brittany, her husband Ryan, and their son Roman make their home in the Rocky Mountains, pursuing outdoor adventures, great food, and memorable stories together. Learn more at www.brittanyrust.com.
---
This article is part of our larger Christmas and Advent resource library centered around the events leading up to the birth of Jesus Christ. We hope these articles help you understand the meaning and story behind important Christian holidays and dates and encourage you as you take time to reflect on all that God has done for us through his son Jesus Christ!
What is Christmas? Understanding History, Origin and Traditions
Christmas Eve History and Traditions
When Was Jesus Born? History of December 25th
Where Was Jesus Born? 5 Things to Know about Bethlehem
Why Gold, Frankincense, and Myrrh Were Given to Baby Jesus
What is Advent: Definition & Meaning Behind Christmas Tradition

Photo credit: ©GettyImages