Why Elizabeth Is Such an Important Woman of the Bible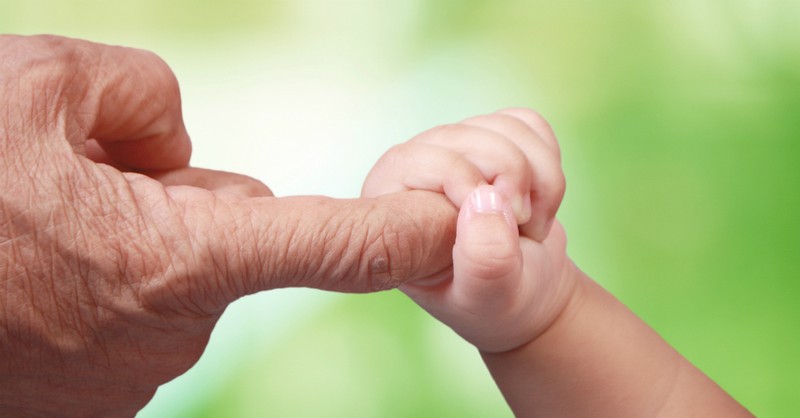 It's hard to fathom why some are under the misconception that women don't play important roles in the Bible. The first chapter of Luke that we often relegate only to Advent or Christmas actually contains vital messages for us year-round. And while much focus is, deservedly, given to Mary, the mother of Jesus, there is another woman who merits our attention. Elizabeth in the Bible is the wife of Zacharias and mother of John the Baptist. Her inclusion in the Christ story demonstrates her significance to God and to us.
While Jesus' conception was miraculous, there was little that was ordinary about John's either. God entrusted Elizabeth, not only to be the mother (nurturer/educator) of John, who would prepare the way for Jesus, He also used her as a comfort and likely guide to Mary after she learned of the call God had placed on her life.
What Does the Bible Tell Us about Elizabeth?
Elizabeth is only mentioned in Luke 1, but we learn much about her there. She and Zacharias were both Levites of the house of Aaron. Zacharias was a priest, Elizabeth a "daughter of Aaron." Their lineage is rich with spiritual history. In Malachi 2:7 ESV, we're told the Levites were called to special responsibilities regarding teaching. "For the lips of a priest should guard knowledge, and people should seek instruction from his mouth, for he is the messenger of the Lord of hosts."
Elizabeth likely grew up with a wealth of scriptural knowledge and would have been exposed to even more teaching as the wife of Zacharias. We know from earlier in the chapter that she and Zacharias were both "righteous before God, walking blamelessly in all the commandments and statutes of the Lord. But they had no child, because Elizabeth was barren, and both were advanced in years" Luke 1:6b-7 ESV. What a beautiful but sad testimony about this couple! They were faithful to God and, like every family in that day, they had likely longed for children—just one child, even. And yet, at the time of the opening of this Gospel, they would have resigned themselves to having none.
To bear up for years as a barren woman in those days would have been a trial that might have defined her life. It was the duty and calling of women to provide their husbands with children, especially a son. There were, no doubt, long years of praying, trying, waiting, and hoping, but now those days were past. Still, God had a surprise planned for Elizabeth, one He announced to Zacharias by His angel while Zacharias was serving in the holy of holies. Miraculously, like Abraham and Sarah, they would be blessed with a son, even now when Elizabeth was past childbearing years.
Elizabeth lived "in the hill country," a town in Judah which is where Mary went after receiving word that she would become the mother of God's Son. Upon greeting her, Elizabeth felt her own child "leap" in her womb, and she was the first to confirm by the action of John within her womb that, indeed, Mary was carrying a holy child. By this time, Elizabeth was six months along with John, and Luke tells us she was "filled with the Holy Spirit." The filling of the Holy Spirit wasn't a widespread occurrence in that time before the death of Christ and Pentecost. It signified that Elizabeth had been chosen to speak with the wisdom she demonstrated.
The angel Gabriel sent Mary to Elizabeth, no doubt for confirmation and for comfort! Who else would have the slightest idea how to relate to what Mary had experienced but Elizabeth? What kindness of God to provide an older woman who could truly empathize, not only with Mary's angelic visitation and miraculous birth but also with her own past experience of being singled out in a small community! Spending years barren among other women, she likely knew what it was like to be whispered about, feel on the outside of "normal" society, and have her life not be what she expected. Elizabeth was uniquely equipped to be a supportive shoulder for Mary.
Noteworthy Characteristics of Elizabeth
Elizabeth is described as a righteous woman. Now, of course, we know that no human can meet all the standards of biblical holiness except Jesus, but this description tells us that she lived a life of willing obedience to God. She exhibited no outstanding moral failing.
Elizabeth and Zacharias were clearly patient with waiting. A priest would have been chosen to serve in the holy of holies only once in his lifetime, and Zacharias is advanced in years. Elizabeth dearly longed to be chosen to bear a child, but she was beyond childbearing when God called her to bear the prophet in her womb. With all this waiting, wondering if their turn would ever come, they still remained faithful to God's commandments and statutes, unwavering in their faith!
Elizabeth's testimony of faithfulness in the face of patient waiting, of believing even when it seemed the time for realization has passed, combined with that of her husband and then Simeon, and Anna who appear in Luke 2, provides us with a worthy model for our own walk of faith.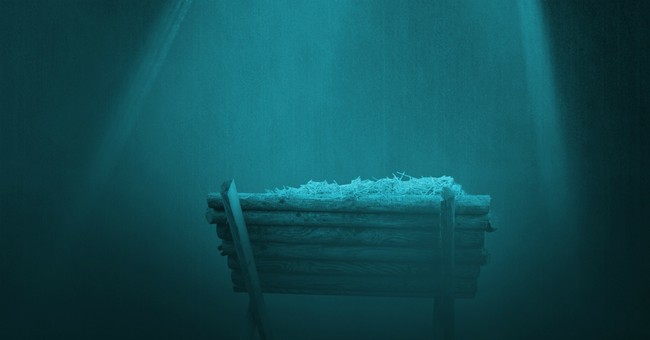 Photo credit: ©Getty Images/Simon Lehmann
How Was Elizabeth Connected to Mary in the Bible?
The passage in Luke says that Mary and Elizabeth were related (Luke 1:36). While some versions translate the Greek word suggenis as "cousin," others translate it as simply "relative." Elizabeth was from the tribe of Levi while Mary was from the tribe of Judah. Levi and Judah were brothers, two of the twelve sons of Israel. This would make the two women relatives and perhaps, if not first cousins, then at least distant cousins.
Four Lessons to Learn from Elizabeth in the Bible
From the life of Elizabeth, we can learn many lessons but four in particular, relevant to Christians in our times.
The first lesson is that unanswered prayer should not be seen, by itself, as a judgment on a person and their relationship with God. Too often, we privately speculate about others when God does not give them their desires even after many prayers, that perhaps they are harboring sin or perhaps they asked for that desire with selfish motives. We also place a lot of pressure on ourselves trying to live so perfectly that God will see and answer our prayer the way we desire.
Elizabeth was a righteous woman, harboring no intentional sin, and yet, she lived into the years "past childbearing" without receiving the blessing for which she asked God. God's timing was the opposite of condemnation. It was, in fact, an indication that she'd been chosen for a greater blessing than she'd even dared to ask. He had a vital role for her to play in His plan of redemption, but it had to wait until the fullness of time to appear.
When we don't receive the answer to our prayers in the timing of our desires, unless we know we're cherishing hidden sin, it's wise not to speculate about the why. God has His reasons and as we grow in faith and trust, He will let us know what is important for us to know in time.
The second lesson is about waiting for the coming Messiah. At the opening of the Gospel of Luke, the Israelites had been waiting for centuries for the coming Christ. Suffering under Roman rule was a terrible burden and the people longed for a king who would free them. There were many young women named Mary at the time of Jesus' birth, probably because her name means "bitter." Like the bitter herbs present at the Passover, the people of God endured bitter suffering as they longed for the fulfillment of His Promised One's arrival.
Elizabeth's name means "My God is an oath" or "My God is abundance." She represents those Jews who held out hope despite the long delay of the Messiah's birth. Certainly, by now, some Jews had spiritualized the prophecies about the Messiah, perhaps despairing of ever seeing the prophecies fulfilled in the flesh. But Elizabeth, Zacharias, Simeon, and Anna represented the few who held out hope despite the long wait.
Christians face a similar temptation in our times. We know that Jesus is that promised Messiah. He came, died, and rose again, ascending to the Father to await the time of His return. And now, we are the ones waiting. We wait to hear that trumpet sound and see Him coming in the clouds.
We can be tempted, as were the Jews of that day, to abandon or spiritualize our hope. Elizabeth and those who waited faithfully with her can mentor us in our waiting now. We, too, can hold out hope even though the wait seems impossibly long.
The third lesson is the testimony of Elizabeth that even into our advanced age, God can bring life into the world through each of us. God doesn't favor the young or the old. Mary was a young, adolescent virgin, and Elizabeth was advanced in years. Through each woman, young and old, He brought life that contributed to His plan of redemption.
It reminds me of Daniel, who was a teenager when he was taken into captivity, but God used him and his three friends, even when his friends were thrown into the fiery furnace, to testify to life in the One True God. But God continued to use Daniel into his 80s when he was tossed into the den of lions. Old age is no barrier to being used by God any more than is youth. I often refer to myself as a "writer in the line of Elizabeth" because I wasn't published until I was 50, and it hasn't been until the second half of my life that God has used my writing on a widespread basis to bear spiritual life to others. God has not changed. Your age is no barrier to being used by the Almighty God!
Finally, the fourth lesson we are reminded of through Elizabeth is that we are seen by God. Elizabeth testifies to all of us that faithfulness does not go unseen by our God, nor unrewarded. In all her years of waiting, of wondering, of serving, and worshiping in faith, Elizabeth may have wondered if God even saw or noticed her. The truth is, He was watching all along. She was in His view. As are each one of us. Though the wait may be long, God will fulfill His purpose for each of us. We can pray with the Psalmist in 138:8 ESV in full confidence, "The Lord will fulfill his purpose for me; your steadfast love, O Lord, endures forever. Do not forsake the work of your hands." Just as Elizabeth was in His sights, so are we.
God keeps His promise. Jesus will come again. Our prayers are heard even when we don't quickly wee the answers. We are seen by the Living God. And even when we are advanced in years, God can use us to bring life to others.
How wonderful of our Father to use the life of a godly woman like Elizabeth to continue to teach this generation lessons about faith.
Photo credit: ©Getty Images/Airdone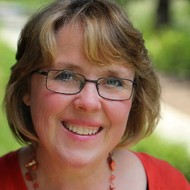 Lori Stanley Roeleveld is a blogger, speaker, coach, and disturber of hobbits who enjoys making comfortable Christians late for dinner. She's authored four encouraging, unsettling books including Running from a Crazy Man and The Art of Hard Conversations. She speaks her mind at www.loriroeleveld.com.
---
This article is part of our larger Christmas and Advent resource library centered around the events leading up to the birth of Jesus Christ. We hope these articles help you understand the meaning and story behind important Christian holidays and dates and encourage you as you take time to reflect on all that God has done for us through his son Jesus Christ!
What Is Christmas? Understanding History, Origin and Traditions
The History of Santa Claus: Origin of St. Nicholas & Christmas Traditions
Beautiful and Inspiring Christmas Prayers
The Beautiful Meaning and Purpose of Advent
Advent Wreath & Candles - Understanding the History, Meaning, and Tradition
The History and Meaning of the Advent Calendar
Listen to our FREE Christmas Podcast: The Characters of Christmas - The Surprising People in Jesus' Family: