The 5 Best Biblical Studies Programs Online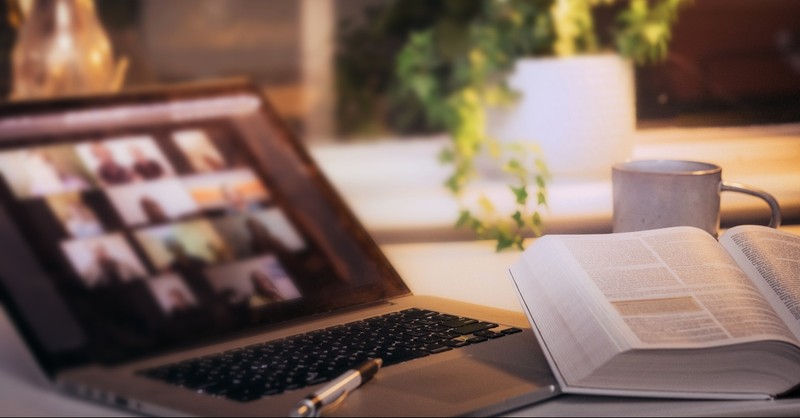 The right biblical studies program can enhance and inspire someone who feels called to begin their ministry. A biblical studies program, either as a major or a minor, can be taken by anyone who wants to grow their faith and deepen their understanding of the Bible. Exploring the Bible through an academic lens will further biblical knowledge, spiritual maturity, and so much more.
Benefits of a Biblical Studies Program
Students will further their theological and ministerial skills through faith formation and spiritual principles:
Biblical Teaching and Preaching
Apologetics
Christian Counseling
Evangelism
World Religions
Uses of a Biblical Studies Program
I kind of just fell into a biblical studies program when I attended university. We were required to take two biblical studies courses, but after I completed them, I didn't want this level of education in biblical studies to end. This is where I fell in love with the Old Testament, the Hebrew language, and the Prophets, along with deepening my biblical knowledge and understanding that I had never received before.
I'm not a pastor, evangelist, or missionary, but pursuing a biblical studies program enhanced my understanding of the Bible and even furthered my career choices. A biblical studies program is for anyone, and below are some specific uses for a biblical studies program:
Pastor
Church Planter
Christian Counselor
Professor
Journalist
Discover the 5 best biblical studies programs on the list below! All have the option for online completion given the circumstances of 2020:
A wise man is full of strength, and a man of knowledge enhances his might (Proverbs 24:5).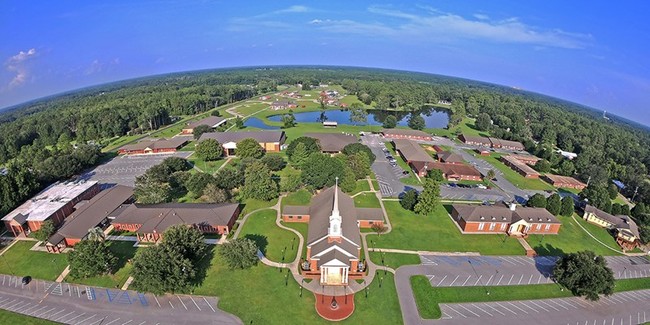 1. The Baptist College of Florida
Located in Graceville, Florida, The Baptist College of Florida is a Christian college that's sponsored by the Florida Baptist Convention. The college offers associate, bachelor's, and master's degrees in a variety of subject areas. In fact, interested students who have completed an Associate of Arts degree can earn an online bachelor's degree in Christian Studies at BCU.
Average cost after aid: $8,511
Graduation rate: 65%
Acceptance rate: 85%
Address: 5400 College Dr, Graceville, FL 32440
Undergraduate enrollment: 338 (2018-2019)
The following information is from the website for The Baptist College of Florida Biblical Studies Program:
The Biblical Studies major is designed to help students develop hermeneutical skills to interpret biblical passages for application in ministry settings or to continue graduate studies in biblical literature.
Photo from baptistcollege.edu
2. Liberty University
Located in Lynchburg, Virginia, Liberty is a private, non-profit Christian research university with a whopping enrollment of over 100,000 students. Founded in 1971, Liberty offers a variety of degrees across a number of subject areas, including aviation, journalism, and mathematics. Now, interested students can earn a Bachelor of Science in Religion through Liberty's Rawlings School of Divinity.
Average cost after aid: $28,000
Graduation rate: 34%
Acceptance rate: 56%
Address: 1971 University Blvd, Lynchburg, VA 24515
Undergraduate enrollment: 45,370 (2018-2019)
The following information is from the website for Liberty University Online Programs:
Through this degree, you will have solid instruction on the fundamental principles of the Bible, Christianity, theology, and the Church. Each area of study in our religion degree is designed to help you delve deeper into the Word of God. This degree in religious studies will also prove beneficial for those who wish to gain additional credentials in their current position of ministry.
Liberty's bachelor's degree in religious studies can provide the foundation for a lifetime of successful ministry. Come join us in our mission to Train Champions for Christ!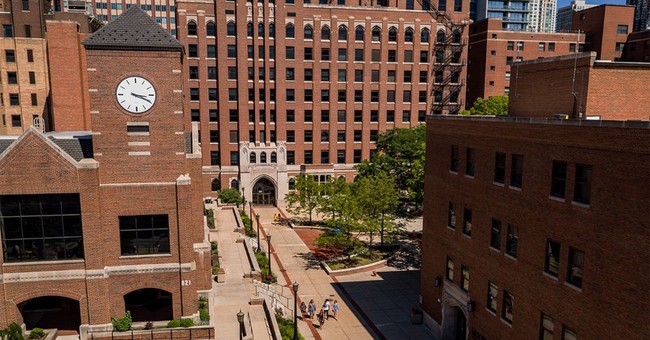 3. Moody Bible Institute
Moody Bible Institute is a Christian institution of higher education with its main campus in Chicago, Illinois. It was founded by evangelist and businessman Dwight Lyman Moody in 1886. Since its founding, MBI's main campus has been located on the Near North Side of Chicago.
Average cost after aid: $20,000
Graduation rate: 50%
Acceptance rate: 95%
Address: 820 N LaSalle Dr, Chicago, IL 60610
Undergraduate enrollment: 2,385 (2018-19)
The following information is from the website for undergraduate programs/associate of biblical studies:
The Associate of Biblical Studies degree is designed to equip students to more effectively study the Scriptures and offers training in general studies areas. The ABS utilizes an integrative approach in which the various courses build on one another to provide a unique focus that will help students connect biblical interpretation with an understanding of the world around them, while developing skills needed to succeed within an academic setting.
Photo from moody.edu
4. Southwestern Assemblies of God University
Founded in 1927, Southwestern Assemblies of God University is a private Christian university located in Waxahachie, Texas. The university offers more than 70 associate, bachelor's, master's, and doctoral degrees both on-campus and online. Now, interested students can earn a bachelor's degree in Bible and Theology entirely online at SAGU.
Average cost after aid: $25,000
Graduation rate: 50%
Acceptance rate: 91%
Address: 1200 Sycamore St, Waxahachie, TX 75165
Undergraduate enrollment: 1,651 (2018-19)
The following information is from the website for their online bachelor's degree in biblical studies:
The bachelor's degree in Biblical Studies will prepare you for vocational ministry roles and for higher-level master's work. It provides an intensified program of biblical research as you learn to translate biblical Greek and Hebrew. You will also develop a deep understanding of the literary and theological content of each book of the Bible. Enjoy topics including hermeneutics, the synoptic gospels, biblical preaching, philosophy, biblical history, and Christian ethics.
Online access: SAGU offers this degree 100% online. Earn your degree in the comfort of your favorite study spot.
New Reduced Tuition for SAGU Online Beginning Fall 2019, SAGU is dropping online tuition from $575 to $499 per credit hour. That is a value of up to $10,000 on a four-year degree.
5. Clarks Summits University
Clarks Summit University is a faith-centered university that was founded in 1932. Located just outside of Scranton, Pennsylvania, Clarks Summit has been named the Most Beautiful Bible College in the United States. However, if you need the convenience and flexibility to complete an online degree, CSU offers a variety of degrees. Check out the university's online bachelor's degree in Bible and Theology today!
Average cost after aid: $23,000
Graduation rate: 55%
Acceptance rate: 51%
Address: 538 Venard Rd, Clarks Summit, PA 18411
Undergraduate enrollment: 531 (2018-19)
The following information is from the website for their online bachelor's degree in biblical studies:
Immerse yourself in ministry preparation as you study the original biblical languages of Greek and Hebrew. You will engage in serious study of God's Word. You can take advantage of 57 credits of elective studies to help you successfully pursue specific skills that will benefit you in the next phase in your ministry, career, and life.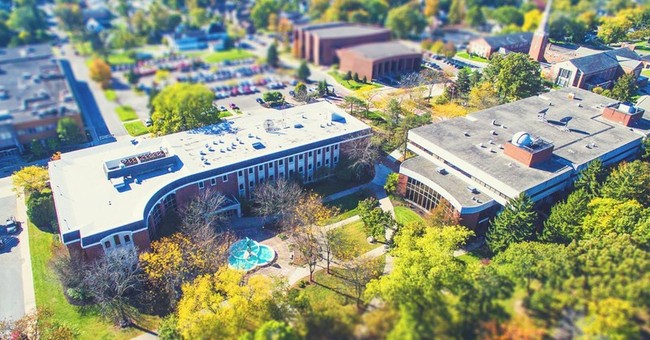 Bonus: Anderson University Online Christian Studies
Anderson University is a private university in Anderson, South Carolina. It offers bachelor's, master's, and doctoral degrees in approximately 78 areas of study.
Average cost after aid: $22,000
Graduation rate: 52%
Acceptance rate: 62%
Address: 316 Boulevard, Anderson, SC 29621; Phone: (864) 231-2000
Undergraduate enrollment: 2,685 (2018-19)
Average annual cost: Before aid - $44,374; After aid - $21,562
Although not a biblical study certificate, we wanted to include Anderson University's Christian Studies undergrad program, which is available online. According to their website, Christian Studies | AU Online:
The Bachelor of Christian Studies (BCS) degree at Anderson University is designed for people currently serving in ministry, those who would like to pursue a career in full-time ministry, or those who simply want to deepen their understanding of the Bible, theology, and Christian ministry.
Why Christian Studies?
With the BCS, you'll enjoy taking meaningful courses in biblical and theological studies along with practical ministry courses.
Coursework Details
This 120-hour degree can be done completely online, or you can transfer previous college course work and complete your degree through Anderson's BCS degree program. The courses are structured in an eight-week format to be convenient for you. Skilled and experienced professors with real-world expertise instruct the courses and will work directly with you to expand your knowledge and improve your skills.
Photo from anderson.edu
It is our prayer and hope that God will lead your steps toward the biblical studies program that is right for you! May God bless your desire to study His Word and lead others toward Biblical knowledge.
---
This article is part of our larger Higher Education resource library centered around colleges and universities. We hope these articles help you narrow down your search for Christian colleges and seminaries.
20 Best Masters in Theology Programs
Top Universities for Masters of Divinity
The Best Online Christian Colleges in America
The Best Bible Colleges in America
70 Best Christian Colleges and Universities
The Best Online Seminary Schools
Photo Credit: ©iStock/Getty Images Plus/Daniel A'Vard
---
Molly Law is the Editor of C.com. She has a Master of Arts in Publishing Studies from the University of Stirling, UK, where she studied and lived for a year in Scotland. She has a Bachelor of Arts in English Professional Writing from Gardner-Webb University. Her editorial career includes Senior Editor of a bimonthly magazine for the nonprofit ACA and Editorial Assistant at Luath Press in Edinburgh, UK. She enjoys reading 18th-century British Literature, creative writing, and traveling.