3 Ways COVID-19 Could Transform Us for Better or for Worse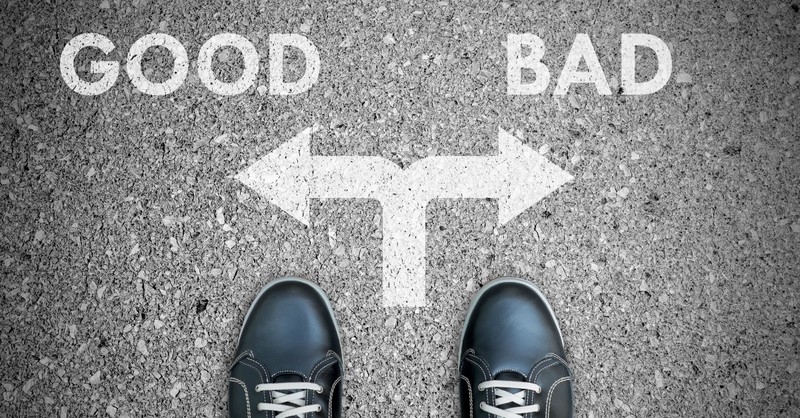 Unprecedented: It's the word that's repeatedly been used to describe the COVID-19 pandemic and it's resulting circumstances and it's a word that is almost cringe-worthy at this point. By definition, it refers to something never before known or experienced.
To some personalities, new and different is easily tolerated, or can even be exciting, but to others, the experience of the unknown and unfamiliar can be downright paralyzing.
No matter which camp you reside in, the fact remains that we are all facing this unique season with very little certainty on the best way to deal with it, besides to embrace the often-touted (and just as cringe-worthy) "new normal".
While I sincerely hope and imagine that the current circumstances we are facing aren't permanent, it stands to reason that this huge (and lengthy) shift in how we live life will make a long-term impact in multiple ways. Following are 3 areas where our choices and outlook going forward will determine if the impacts on our lives are positive or negative.
1. Social Distancing Doesn't Have to Mean Distant Relationships
What to embrace: Cultivate relationships with more intentionality.
Sometimes we don't fully appreciate the value of something in our lives until it's taken away. Whether you are introverted or extroverted, social distancing often causes loneliness and loss of meaningful connection as your interactions are pretty much confined to just the people living in your home.
But you can actually use this loss of connection to spur you on to becoming more intentional about cultivating positive connections and social interactions in your life and it can help you no longer take for granted the relationships you have.
You can do this by committing to having people over for dinner regularly, meeting friends or acquaintances for coffee, joining (or continuing) in a small group that will help you grow, or simply connecting with your neighbors more often. Regardless of you choose to cultivate this, the important is recognizing your need for connection and how that contributes to a better well-being.
And let us consider how we may spur one another on toward love and good deeds, not giving up meeting together, as some are in the habit of doing, but encouraging one another—and all the more as you see the Day approaching. Hebrews 10:24-25
What to watch out for: Prolonged distancing from people.
While keeping your social circle and interactions small at the height of the virus may be beneficial, new habits and lifestyles incorporating social distancing can make it easy to continue keeping your distance from others even after the current restrictions are lifted. Those with introverted personalities may struggle with this even more.
However, as Christians, we are called to be a light of the world and to interact with and build relationships with people to reflect God to others and share about Him. It's hard to share God's light with people when we don't ever interact with them in person.
You are the light of the world. A town built on a hill cannot be hidden. Neither do people light a lamp and put it under a bowl. Instead they put it on its stand, and it gives light to everyone in the house. In the same way, let your light shine before others, that they may see your good deeds and glorify your Father in heaven. Matthew 5:14-16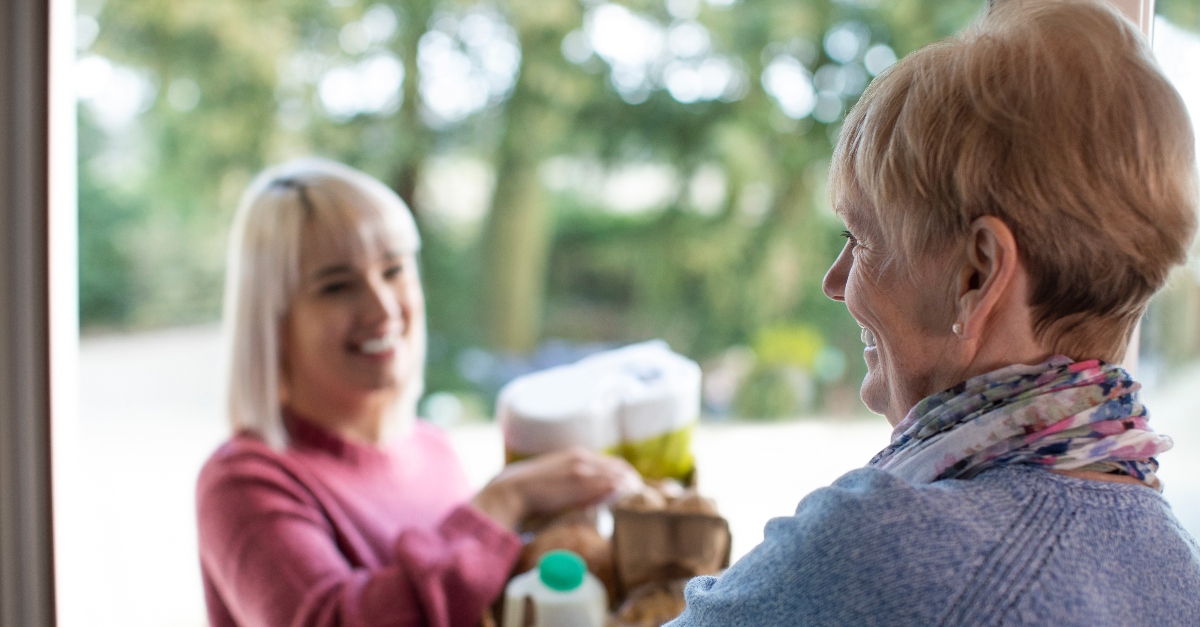 Photo Credit: ©iStock/Getty Images Plus/Daisy-Daisy
2. Heightened Fear Can Equal Heightened Trust
What to embrace: Running to God in trust.
Instead of focusing on fear-causing thoughts or situations, remind yourself of how God has provided for you and walked you through the COVID pandemic, and the fact that He will do the same in the future for other things. No matter how dire it may have been, you made it through.
He brought you (and is likely still bringing you) through the unknown, and He will continue to do it! Intense fearful times are great opportunities to turn to God in ultimate trust to protect you.
Don't worry about anything; instead, pray about everything. Tell God what you need, and thank him for all he has done. Then you will experience God's peace, which exceeds anything we can understand. His peace will guard your hearts and minds as you live in Christ Jesus. Philippians 4:6-7 NLT
What to watch out for: Prolonged fear, resulting in anxiety.
You don't have to listen to the news for too long to hear statements that are directed at your fear in order to encourage you to be careful about your actions. People are suffering from fear of getting sick or dying, fear of losing a loved one, fear of losing their income or their business, and many more.
Even after the largest threat of the virus is gone and things calm down, it can be easy to remain in the constant state of fear that your brain may have become accustomed to. There will always be things in life that can cause fear, but it's important to not let yourself continue to live in that fear.
"I have told you all this so that you may have peace in me. Here on earth you will have many trials and sorrows. But take heart, because I have overcome the world." John 16:33 NLT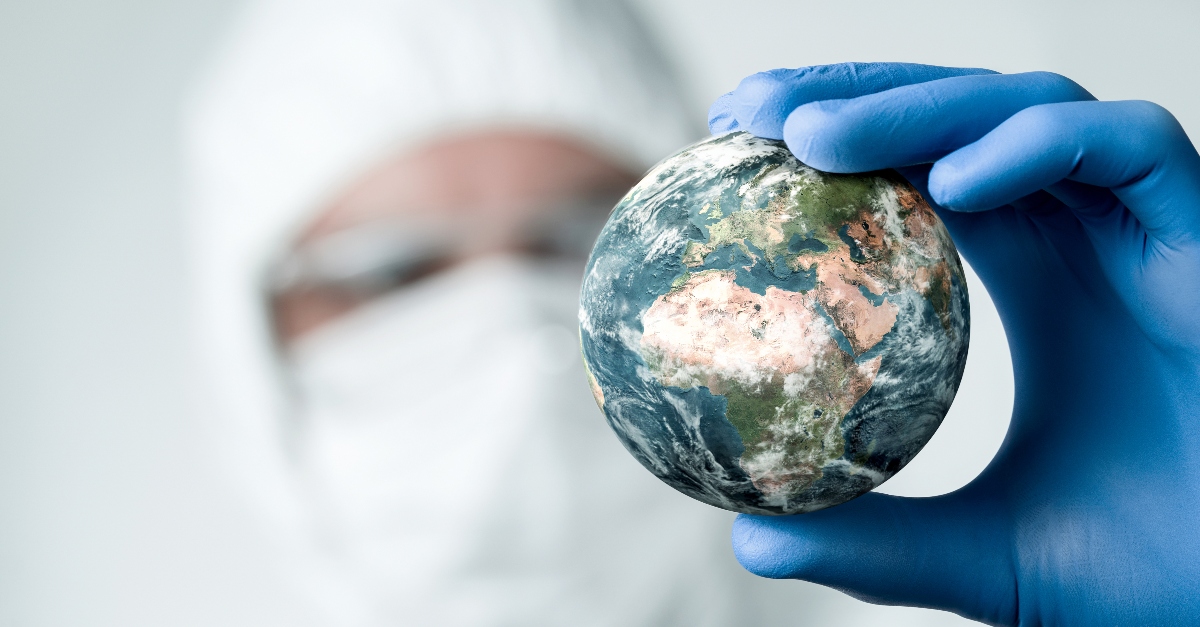 Photo Credit: ©iStock/Getty Images Plus/Nastco
3. A Simple Life Doesn't Mean a Lazy One
What to embrace: Continue some of the simplicity that you experienced during the COVID season.
A good lesson we can take from COVID is that oftentimes, less is more. Some of the things I realized during this season is that I don't have to spend large amounts of money or go out and do a bunch of things to be happy. Extra time with my family was a blessing that was given to me (even when it sometimes felt like an extra stressor).
It's like an elimination diet where you cut out certain foods from your diet (like sugar or dairy) for a certain time, and then slowly add back quality foods to see how they make you feel. Just like a diet like this would help reset your digestive system, your life can also benefit from a good reset every once in a while.
Eliminating all the extra stuff that just adds clutter and extra weight to your life helps you realize those things that truly nourish you.
Seek the Kingdom of God above all else, and live righteously, and he will give you everything you need. Matthew 6:33 NLT
What to watch out for: The temptation to start filling up your schedule again.
With the return of things that were once closed/cancelled, it can be easy to be tempted to jump right back into those things that filled your time pre-COVID, but be careful to consider which activities were bringing value to your life, and not just draining you and your family.
Were you kids in a sport that was cancelled? Were you all a bit relieved when you no longer had to go each week? Maybe your kids didn't really like the sport anyway, and maybe it was a big stress to you to transport them multiple times per week, so it really could have been a hidden blessing that it stopped.
Or maybe you were doing multiple things each week that were beneficial, but the sheer number of them was overwhelming and made you exhausted. This is a great time to determine the one (or limited ones) that really added the most value to your life and stick with those for this season. You can always switch things up in the future, but often too much of a good thing can turn out badly. Too much activity in your life can keep you from seeking God and spending time with Him, much like Martha in the Bible.
"Martha, Martha," the Lord answered, "you are worried and upset about many things, but few things are needed—or indeed only one. Mary has chosen what is better, and it will not be taken away from her." Luke 10:41-42
The COVID-19 pandemic is going to be a season that we all will remember even after it is long over. We will remember the struggles, mourn the people who lost their lives, and probably even mourn some aspect of life and experiences that we lost during this time.
But hopefully, we will also look back at how this disruption of everyday life helped us refocus and ultimately become better, and we will see how God ended up working it for our good.
And we know that in all things God works for the good of those who love him, who have been called according to his purpose. Romans 8:28
Photo Credit: ©GettyImages/Mantinov
---

Cortni Marrazzo lives in Spokane, WA with her husband Jason and their two elementary-age sons, one of which has special needs. She has a Degree in Biblical Discipleship and has a passion for encouraging and inspiring people toward God's Word through writing and speaking. You can find more of her writing and contact her at www.Cortni.Marrazzo.com, on Instagram, or on Facebook.